The History
This quintessentially alpha-male watch brand was once a very different beast indeed. Founded in 1860 as a tiny storefront on Ponte alle Grazie in Florence, Mr Giovanni Panerai's "Orolegeria Svizzera" supplied cutting-edge military equipment for the Royal Italian Navy in the early 20th century, including Rolex-engineered diving watches applied with its patented "Radiomir" luminescent coating. Now under the charge of the Richemont Group, Panerai has switched focus and is a luxury consumer brand in its own right, with its own top-flight Swiss manufacturing facilities. Though Rolex's signature "cushion" case shape may have stuck, today's watches are more rigorously engineered than ever, spiked as they are with cutting-edge mechanics and sheathed by metals, ceramics and composites that would seem otherworldly to the brand's original customers.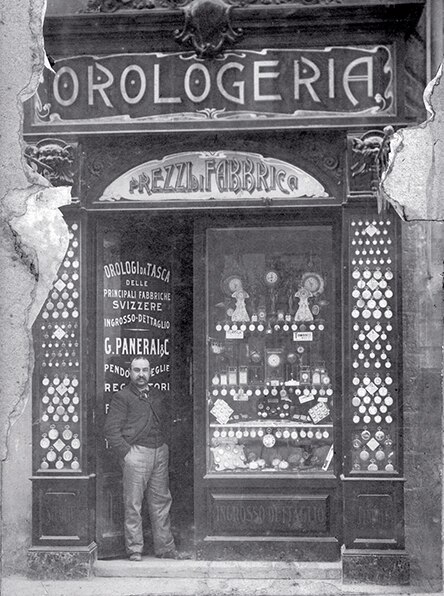 Panerai offers military-inspired watches with an exceptional pedigree, driven by in-house mechanical movements. They're robust in terms of looks as well as performance, with many packing a full eight-day power reserve into their iconic cushion-shaped cases.
More than a few alpha males have patronised Panerai for its large, powerful watches. Here are just a few of them.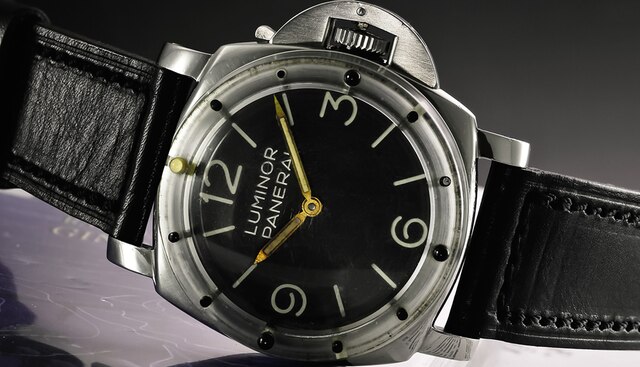 Believe it or not, Mr Sylvester Stallone saved Panerai. On the ropes after having lost its Italian Navy contract back in the early 1990s, the brand made a limited number of Luminors to sell to civilians. Mr Stallone spotted them in the window of a Rome jeweller while filming Daylight (1996), and promptly bought a batch for his friends as gifts. One of the men he gifted was then-Richemont CEO Mr Johann Rupert, who bought the brand in 1997.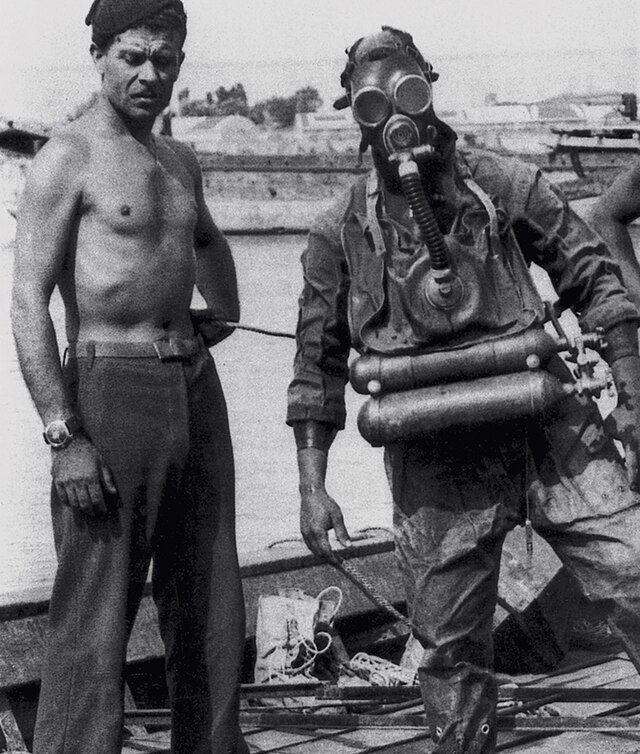 It's A Minefield…
The SLC Radiomirs are named after the slow-speed "Siluro a Lento Corsa" mini-subs that the Italian Navy's elite Incursore frogmen rode en route to furtively attaching limpet mines to ships' hulls during WWII. Older iterations of S.L.C. Panerais bore the dial marking "Black Seal", the nickname for these torpedo-like vessels. To "Paneristi" (a fervent collector circle, even by Swiss-watch standards) these models are designated "Pig".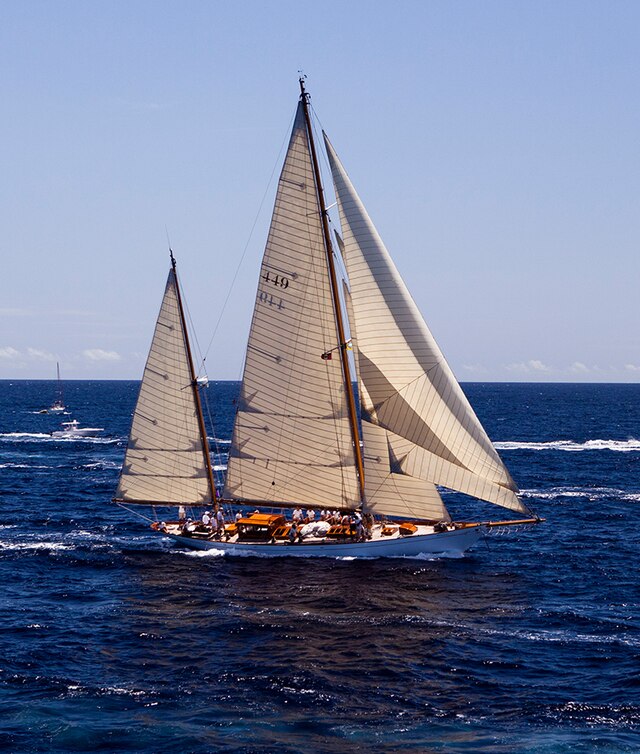 All At Sea
Cementing its passion for the sea and qualifying its own place in the classic yacht regattas it sponsors, Panerai acquired and restored Eilean, a beautiful 1936 Bermudian ketch built in Fife's legendary shipyard. It took three whole years – or 40,000 man hours – to lovingly restore everything to original condition (arguably better), thanks to the expert restoration by the Francesco Del Carlo shipyard in Viareggio.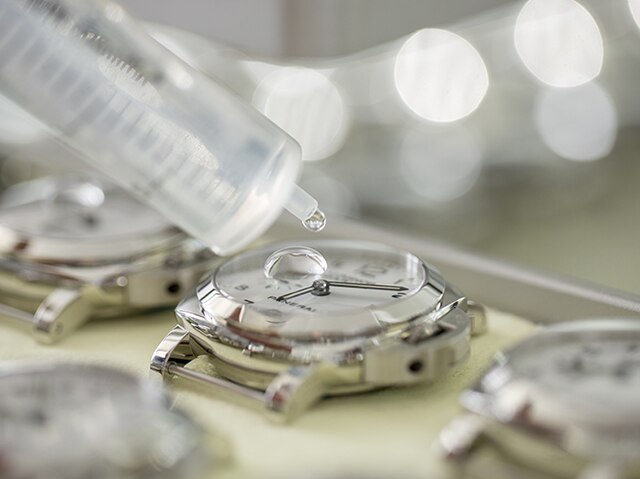 Pioneering Luminesce
As far back as 1916, Panerai pioneered dial luminescence with a patented radium-based powder called Radiomir, the excellent underwater adhesive qualities of which made it the obvious marking paste for its watch dials. A new, rather less radioactive substance, Luminor, superseded Radiomir in 1949 based on tritium, a hydrogen isotope.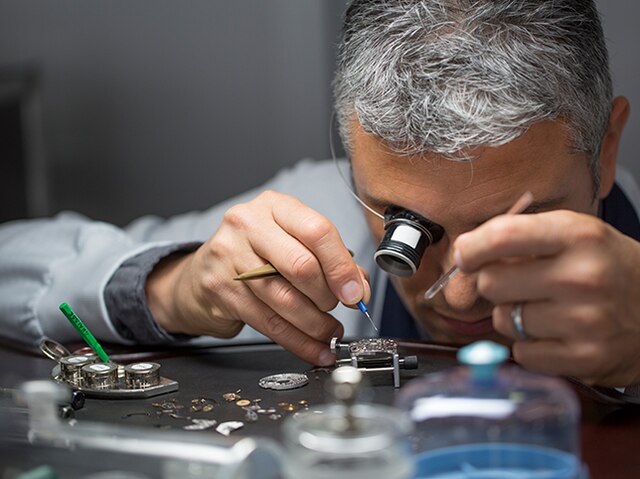 The P.2005 Tourbillon
Panerai produced its first tourbillon movement, the P.2005, in 2007. Where the tourbillon's ticking escapement assembly would usually rotate 360º every minute on an axis parallel to that of the balance wheel, the so-called P.2005 spins its tourbillon cage perpendicular to it, every 30 seconds.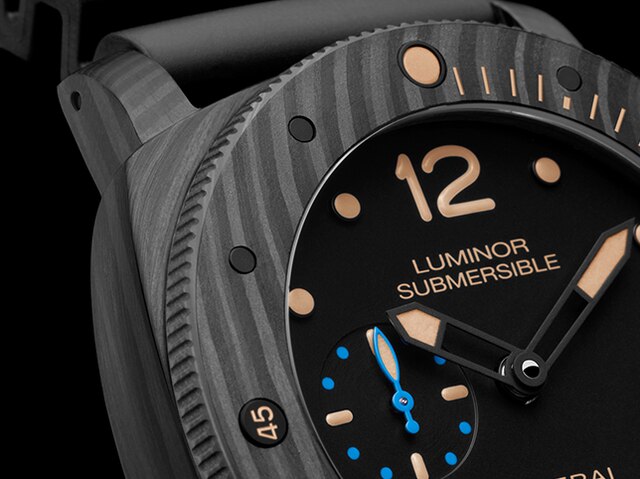 Carbon Fibre 2.0
Panerai's recent Carbotech models have pioneered a first for watchmaking: a case made from a composite of carbon fibre sheets compressed with a high-end polymer, PEEK (Polyether Ether Ketone), which is even stronger and more durable than carbon alone.
WANT TO SEE MORE?
This is just one of the many luxury watch brands currently available on MR PORTER. Click below to explore the full range.
Shop all luxury watches