Recommended
Recommended
Price Low to High
Price High to Low
New In
ORIS
Art Blakey Limited Edition Automatic 38mm Stainless Steel and Leather Watch, Ref. No. 01 733 7762 4081-Set
LIMITED EDITION
ORIS
Divers Sixty-Five Automatic 42mm Stainless Steel and Canvas Watch, Ref. No. 01 733 7720 4055-07 5 21 28FC
ORIS
Big Crown Pointer Date Automatic 40mm Bronze, Stainless Steel and Suede Watch, Ref. No. 01 754 7741 3166-07 5 20 74
ORIS
Big Crown ProPilot Big Date Automatic 41mm Stainless Steel and Leather Watch, Ref. No. 01 751 7761 4065-07 6 20 07LC
ORIS
Aquis Date Calibre 400 Automatic 43.5mm Stainless Steel and Rubber Watch, Ref. No. 01 400 7763 4135-07 4 24 74EB
ORIS
Aquis Date Automatic 41.5mm Stainless Steel and Rubber Watch, Ref. No. 01 733 7766 4135-07 4 22 64FC
ORIS
Big Crown ProPilot Big Day Date Automatic 44mm Stainless Steel Watch, Ref. No. 01 752 7760 4063-07 8 22 08P
ORIS
ProPilot Calibre 111 44mm Stainless Steel and Alligator Watch, Ref. No. 111 7711 4163 12272FC
ORIS
Movember Edition 2019 Chronoris Automatic 39mm Stainless Steel and Leather Watch, Ref. No. 733 7737 4034
ORIS
Aquis Date Calibre 400 Automatic 43.5mm Stainless Steel Watch, Ref. No. 01 400 7763 4135-07 8 24 09PEB
ORIS
Big Crown ProPilot Big Date Automatic 41mm Stainless Steel Watch, Ref. No. 01 751 7761 4065-07 8 20 08P
ORIS
Aquis Regulateur Der Meistertaucher Automatic 43.5mm Titanium Watch, Ref. No. 01 749 7734 7154-Set
ORIS
Big Crown ProPilot Automatic Chronograph 44.7mm Stainless Steel and NATO Canvas Watch, Ref. No. 01 6907735 4164
ORIS
Aquis Small Second Date Automatic 45.5mm Stainless Steel Watch, Ref. No. 01 743 7733 4135-07 8 24 05PEB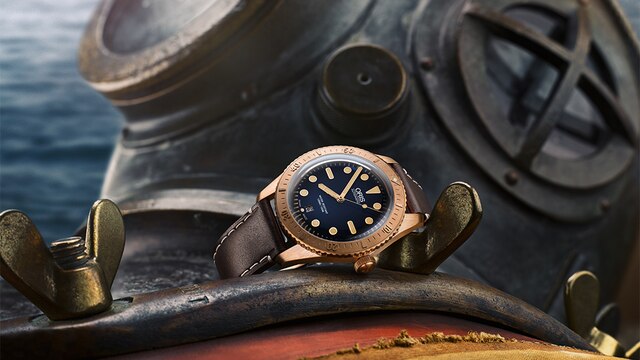 A Man Of Honour
Born in Kentucky, US, in 1931, Mr Carl Brashear is a little-known hero of black history, being the US Navy's first African-American Master Diver, plus its first ever amputee diver, having lost part of his left leg on a mission to salvage a hydrogen bomb in 1966. Oris has paid tribute to his remarkable endeavours with a brace of limited editions in marine-grade bronze, each with a gorgeous sea-blue dial.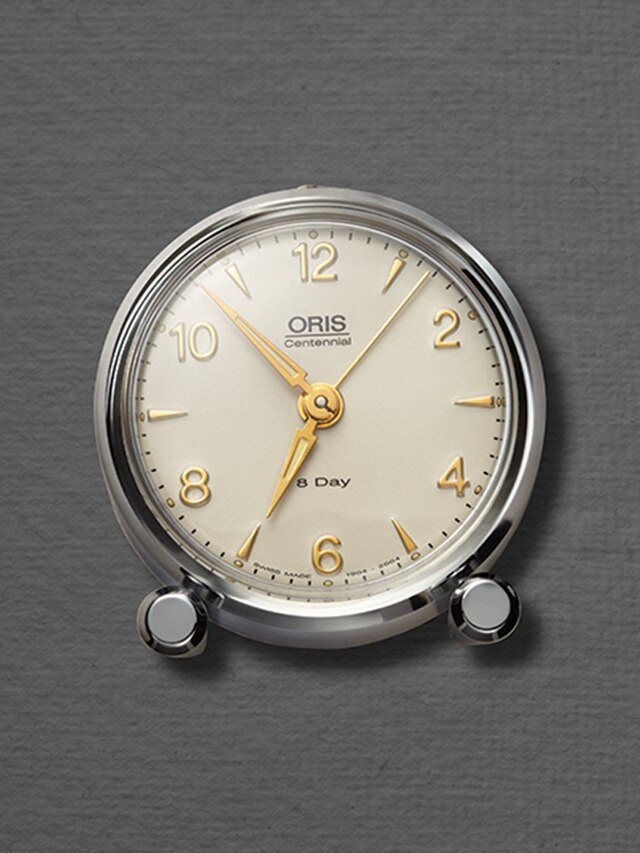 Sound The Alarm
During WWII, Oris' output was limited to about 200,000 wristwatches a year, so to stay afloat it diversified into manufacturing alarm clocks. A novelty today, they proved so successful at the time that Oris continued to evolve its range into the market-leading eight-day-power-reserve model launched at the end of the 1940s.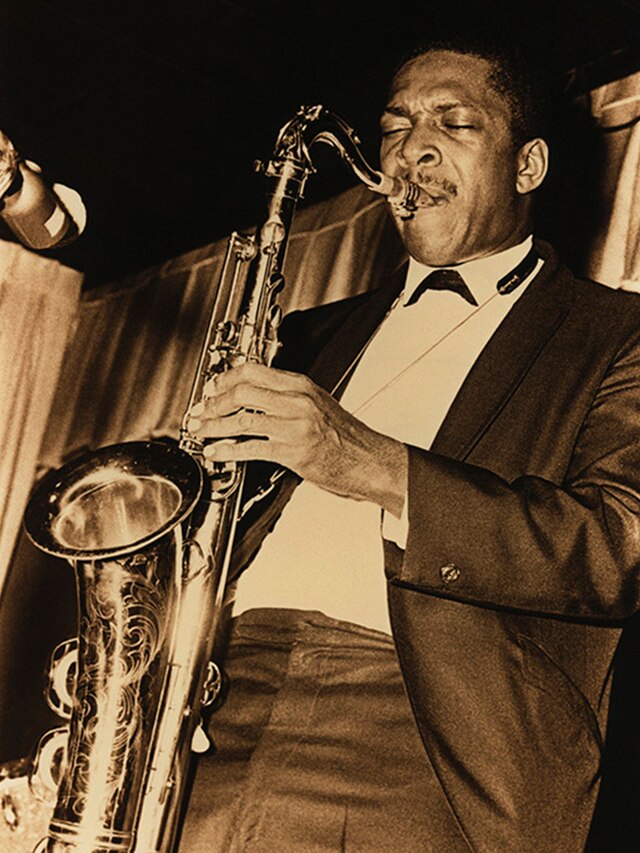 Keeping Jazz Time
Since 1996, when the London Jazz Festival became Oris' first major partnership and British saxophonist Mr Andy Sheppard inspired an accompanying limited edition, Oris has fostered an indelible place in the worldwide jazz community. Today, it sponsors the Jazz FM Awards in Shoreditch, east London, every year and releases an ongoing series of official tributes in watch form to legends such as Messrs John Coltrane (pictured above), Miles Davis, Chet Baker and, currently, Dexter Gordon.