The History
While officially registered in 1830 (in itself making Baume & Mercier the seventh-oldest name in Swiss watchmaking) the "Seigneurs de Baume" of the Jura mountains are traceable to the Middle Ages – a lineage of pure-bred horological royalty. Messrs Paul and Jean Baume established the parish of Les Bois by 1610, giving local farmers part-time jobs assembling movements, before becoming a specialist producer of extra-flat watches as well as elite complications. All this was typified by pared-back and perfectly balanced design – a pursuit of equilibrium that inspired the adoption of the Greek "phi" symbol as the company logo. Merged with Piaget in 1965 as a more affordable sub-brand, then snapped up lock-stock-and-barrel by Richemont Group in the 1980s, the modern Baume & Mercier has since flourished as a highly accessible watchmaker of copper-bottomed Swiss quality, whose fresh aesthetic suits a young, well-heeled crowd.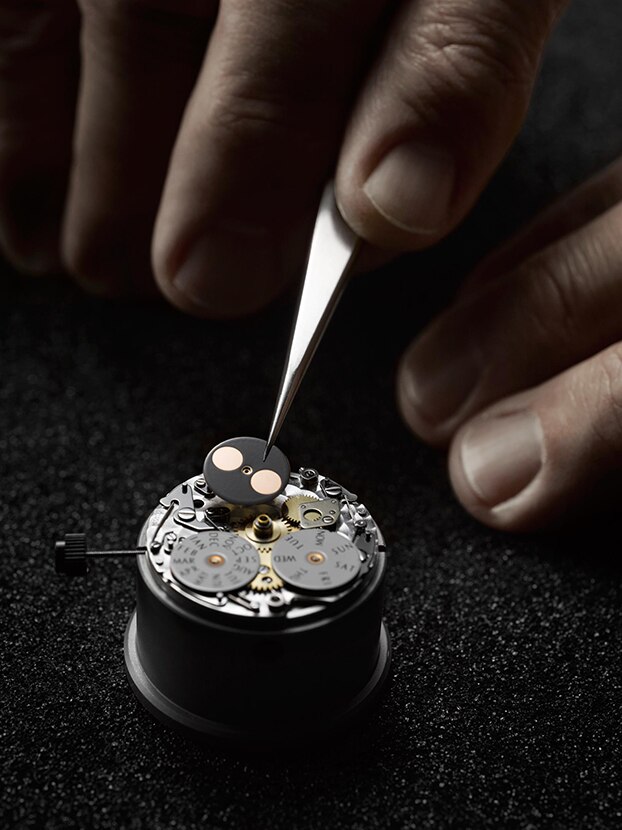 Combining traditional and cutting-edge techniques, Baume & Mercier's flawlessly engineered, Swiss-made automatics and chronographs are designed with the brand's 1950s and 1960s golden era in mind, yet embody centuries of ancestral horological expertise.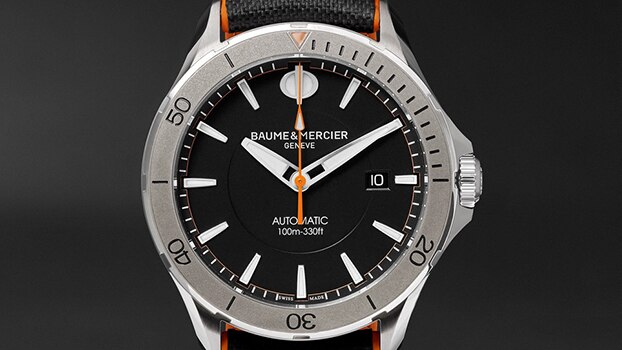 Clifton Club
Recent years have seen Swiss watchmakers taking their smarter men's watches into sportier and steelier territory, with Baume & Mercier even coining its own demographic: the "gentlesportsman". Tantamount to horological athleisure-luxe, the super-slick Clifton Club collection perfectly encapsulates that new breed of cosmopolitan athlete – less Wednesday-night five-a-side, more Saturday-afternoon tennis.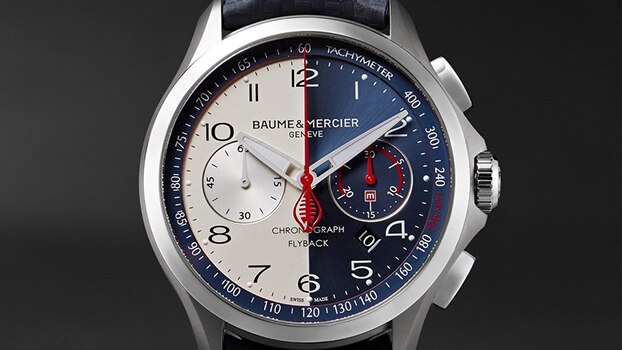 Clifton Club Shelby Cobra
It's been more than 60 years since ex-racer Mr Carroll Shelby stunned the Europeans with his all-American team, running imported British AC Ace coupés retrofitted with Ford's mighty V8. It was a combination with so much "bite" that he dubbed his car the "Cobra", coining an immortal automotive name and inspiring a line of high-octane chronographs adorned with racing livery so vivid you can smell the exhaust fumes.
With such a lengthy lineage, it's no surprise that Baume & Mercier's history has seen all manner of upheavals, transformations and exploration – yet even today, it stays true to its roots.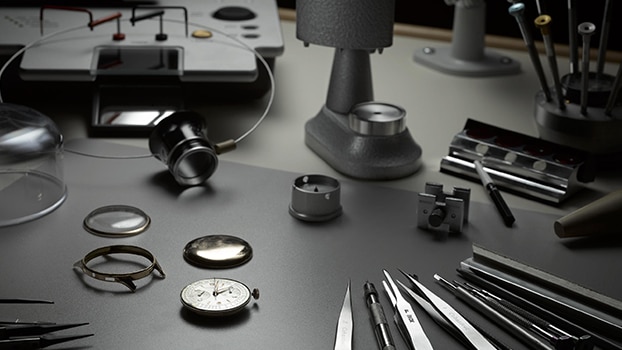 Baume & Mercier's modern-day workshops in Les Brenets not only produce new watches, but also repair old ones, under the highly sustainable philosophy of "no Baume & Mercier watch is unrepairable" – even if it involves remanufacturing parts. The oldest timepiece ever received for refurbishment was a handsome pocket watch made in 1870.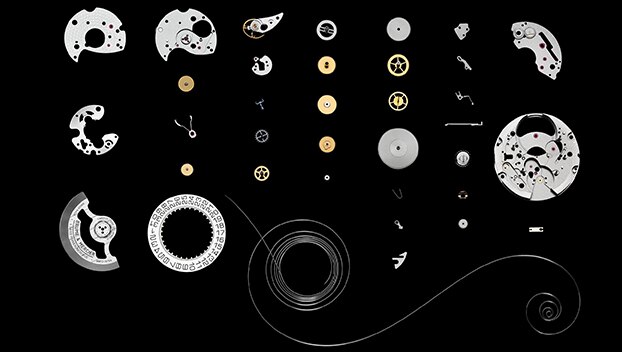 The Baumatic
One of the biggest launches of 2018 – for watchmaking as a whole, let alone Baume & Mercier – has been the Baumatic, driven by the brand's first "manufacture" in-house movement in decades. Not just highly affordable, the internal mechanics are genuinely groundbreaking, using etched silicon components to guarantee 1,500-gauss antimagnetism.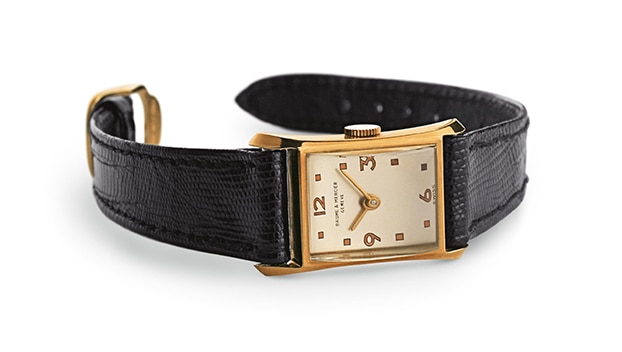 The Shaped Movements
Baume & Mercier pioneered some of the first-ever "shaped" movements during the 1920s, powering its new rectangular-cased watches not with the usual circular calibres but bespoke mechanics that perfectly fitted the Art Deco designs. This heritage lives on in the current Hampton collection, whose casual elegance stems more from the titular East Coast beach-house lifestyle these days than the jazz clubs back in the city.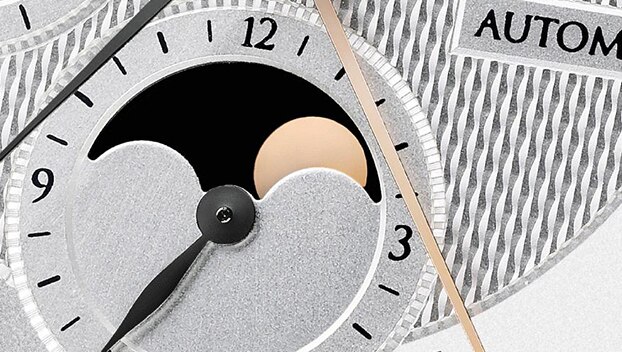 The Well-Rounded Watch
Many of Baume & Mercier's contemporary styles are inspired by models from the 1950s and 1960s, a period in which the brand was continually innovating in the field of round watches. In these expertly designed styles, multiple complications – moon phase, triple date display and more – came together in beautifully balanced dials that remain a reference point for brands seeking to combine complexity with elegance.
---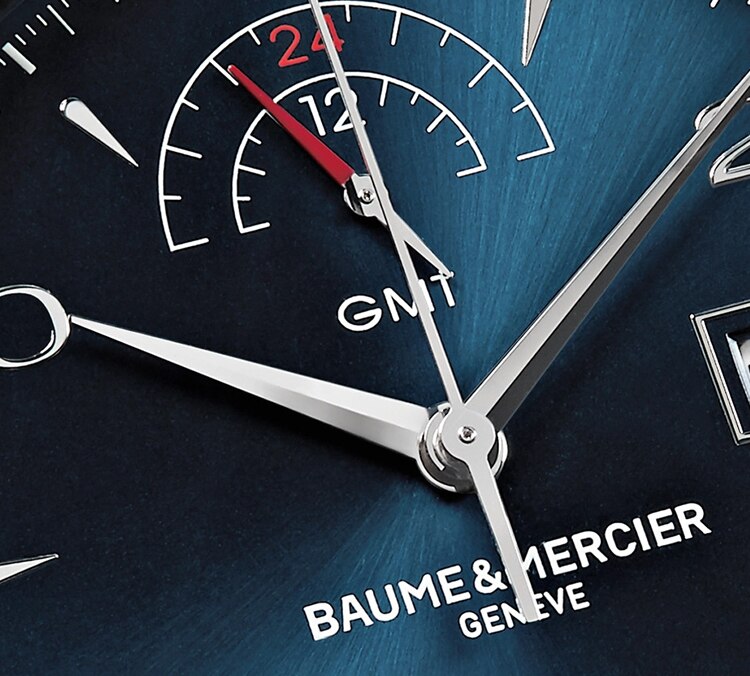 WANT TO SEE MORE?
This is just one of the many luxury watch brands currently available on MR PORTER. Click below to explore the full range.