The History
In order to lay claim to "manufacture" status, a watch brand must first prove its mastery of all the 30-odd watchmaking disciplines and unite them under one roof. It's a prestige afforded to just a handful of Swiss brands, perhaps the least well-known of which is Girard-Perregaux. Don't be put off by the relatively quiet profile, though. It belies a rich heritage dating back to 1791, when Mr Jean-François Bautte – whose workshops in La-Chaux-de-Fonds were acquired in 1906 by the bloodline of Mr Constant Girard and Ms Marie Perregaux – created his first watches aged just 19. Now owned by Gucci and Alexander McQueen's Kering Group, this stalwart of the Swiss watch industry still hand-finishes its mechanics to elite standards, has mastered every complication (and invented a few of its own) and even has its own luxury sports line born of the 1970s, in the octagonal Laureato.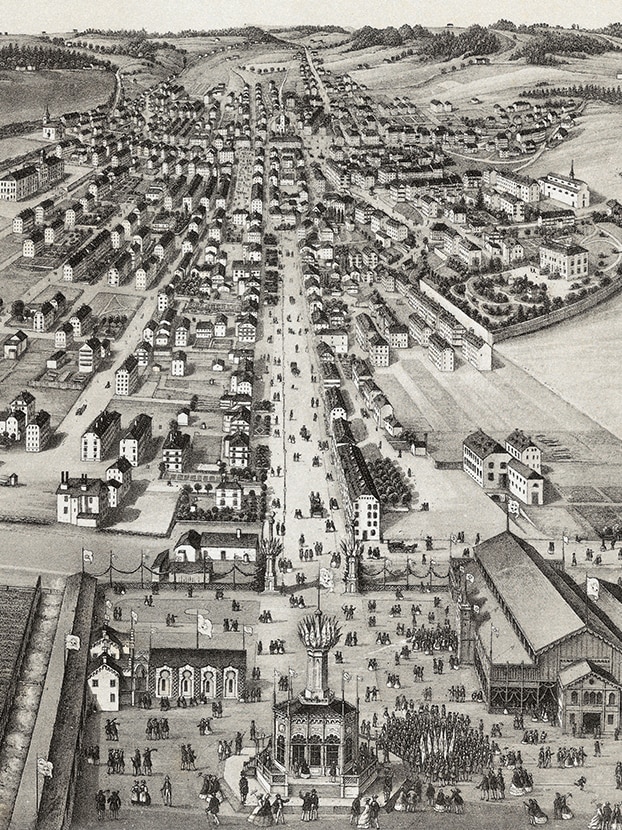 Distinguished and urbane, Girard-Perregaux's upmarket timepieces combine Swiss watchmaking's historic traditions with contemporary cool.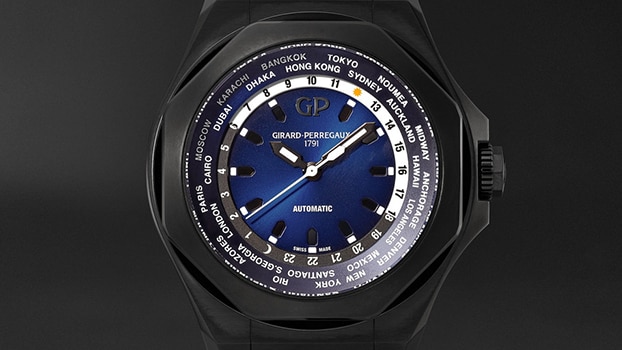 Laureato Absolute
Girard-Perregaux brought the octagonal Laureato back in 2016, a long-overdue reboot of its entry-level sports line aimed squarely at the next generation's graduates (or, rather, their parents). This year's Absolute offshoot brings a broader profile, tauter lines and an electric-blue face encased in black PVD-treated titanium. If the 1970s' Laureato was Bachelor of Arts, this is a Master of Science.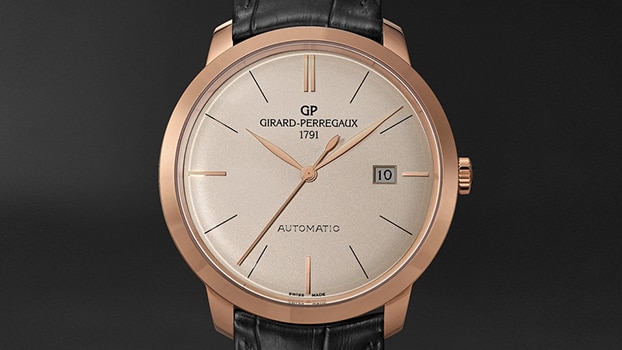 1966
Just over half a century ago, Girard-Perregaux was enjoying a particularly purple patch, thanks to its innovative high-frequency movements and a design élan that captured the mood of the Swinging Sixties. This is celebrated today by the brand's 1966 range, which packs the full gamut of functions and features into a cool, classical case.
To invest in a Girard-Perregaux is to become part of an ongoing saga more colourful than most.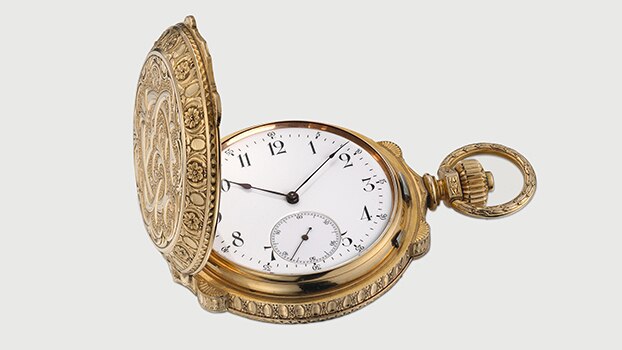 After three decades of tinkering with the architecture of his watches' mechanics, Mr Constant Girard-Perregaux finally hit upon his magnum opus: the Tourbillon sous Troi Ponts d'Or, in which the three exquisitely polished arrow-head bridges suspended the winding barrel, hours and minutes hands and ticking, tumbling tourbillon cage, respectively. His masterpiece, "La Esmeralda", won a gold medal at 1889's Universal Exposition in Paris, and rightfully so – but if only Constant could have known that by the brand's 200th anniversary, the Tourbillon with Three Gold Bridges would become, in wristwatch form, Girard-Perregaux's modern-day poster boy.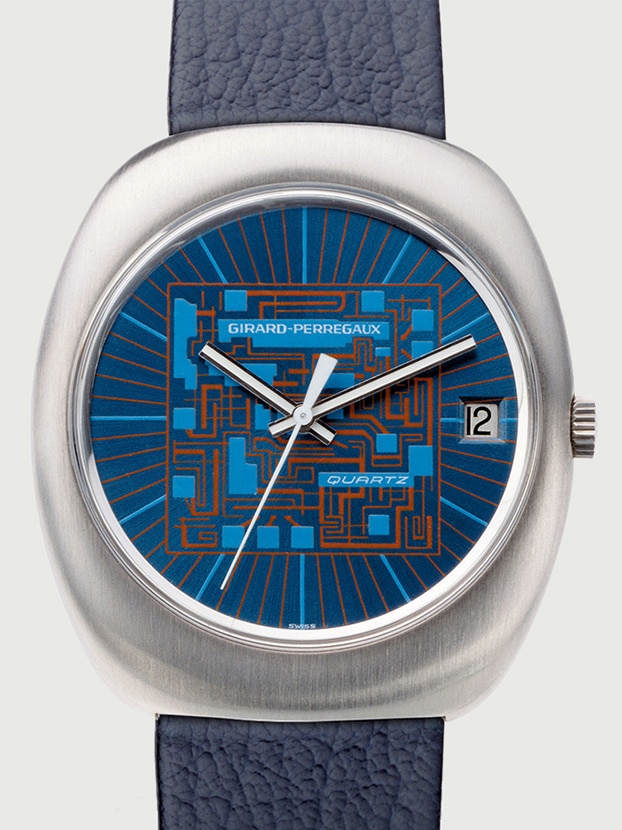 Battery Charge
Battery-powered quartz technology would lay waste to the traditional watch industry during the 1970s and 1980s, but it didn't stop the Swiss from making its own valiant attempts to keep up with the Japanese. And despite its reputation for hand-craftsmanship, it was Girard-Perregaux who made the best in-roads, establishing in 1971 the now-standard oscillating frequency for quartz crystals: 32.7kHz. The launch model, the Caliber 350, hit "Buck Rogers" on the scale of retro-futurist desirability.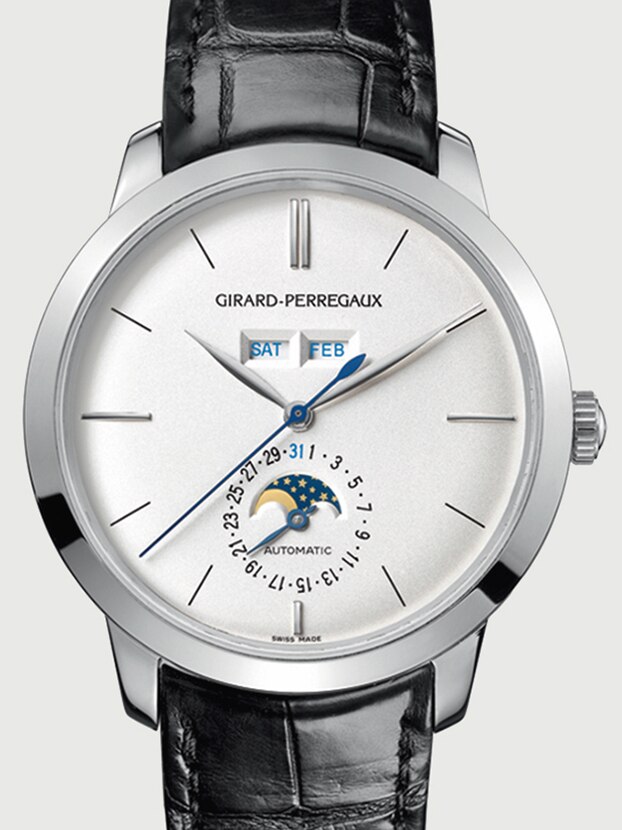 From Geneva With Love
"It was a Girard-Perregaux model designed for people who like gadgets, and it had a sweep second-hand and two little windows in the face to tell the day of the month, and the month, and the phase of the moon." Thus, Mr Ian Fleming describes the wristwatch worn by Commander James Bond's would-be assassin Mr "Red" Grant in From Russia With Love (1957), which 007 steals after killing him, and whose fictional design was finally made real with 2012's 1966 Full Calendar.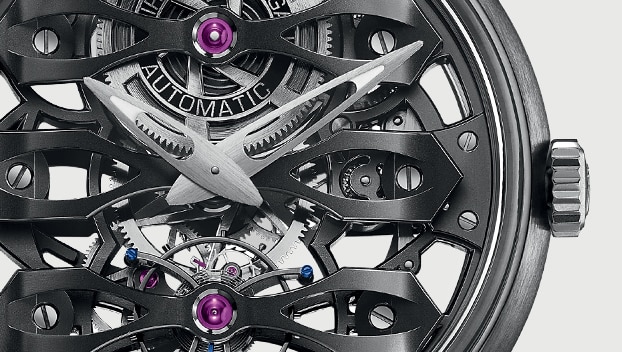 Skeleton Crew
The new Neo-Tourbillon Skeleton variant of the legendary Three Gold Bridges disrupts Girard-Perregaux's dyed-in-the-wool horological purism in spectacular sci-fi style. Instead of arrow-headed bridges in gleaming rose gold, we have taut, sinewy bodywork worthy of Batman, coated in stealthy PVD.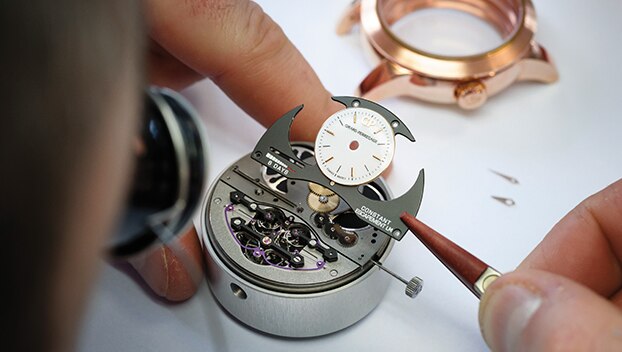 Flex The Technique
Inspiration can come from the most everyday occurrences. None more so that the case of Girard-Perregaux's 'Constant Escapement', whose hair-thin silicon blade "flicks" between mirrored "S" configurations to keep every ticking pulse consistent: inspired by a train ticket being idly flexed by an engineer on his commute.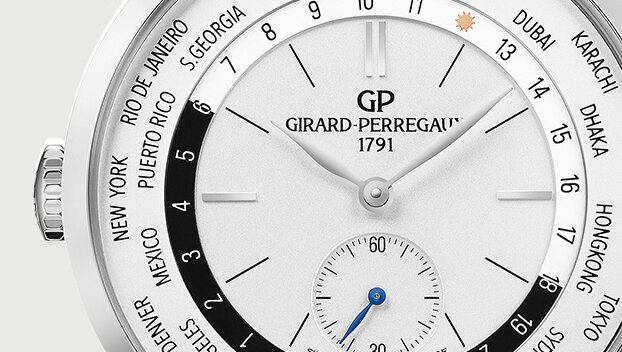 Captain Planet
The turn of the 21st century saw the introduction of Girard-Perregaux's most useful technical innovation: the World Wide Time Control, or WW.TC. Thanks to a coupling mechanism linked to the hours hand, the time in any of the world's 24 major time-zones can be instantly read, wherever you pitch up.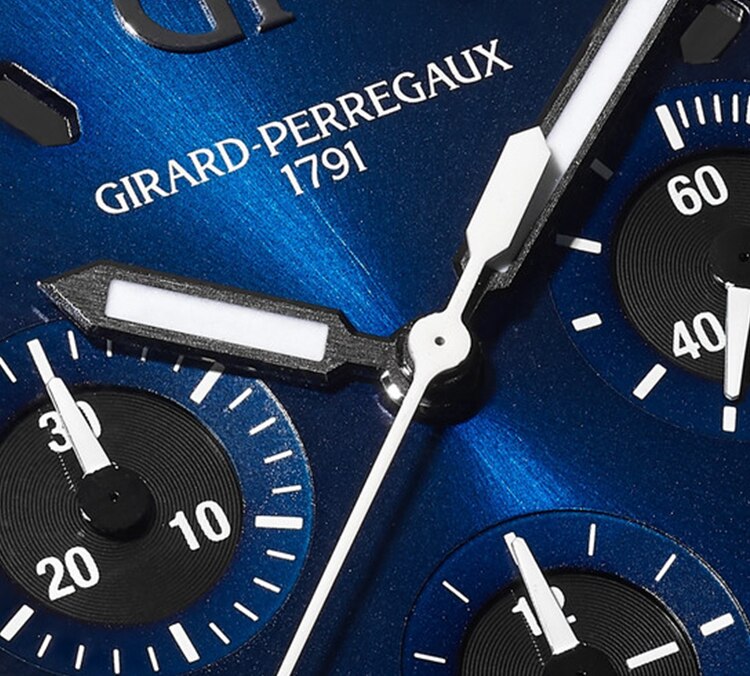 WANT TO SEE MORE?
This is just one of the many luxury watch brands currently available on MR PORTER. Click below to explore the full range.