The History
When one door closes, another opens, they say – and so it was for former New York banker Mr Daniel Dreifuss, who came home to Switzerland after the financial crash in 1997 and embarked on his lifelong dream: to create fine, mechanical timepieces for people who share his own passion for design and individuality. Over a quarter of a century later, under the enigmatic identity "Maurice de Mauriac", he and his sons Messrs Massimo and Leonard Dreifuss have nurtured a unique, democratically priced watch brand, shaped by their beloved hometown of Zurich, and underpinned by a keenly familial approach – from the Dreifusses themselves to their ever-expanding, international community of customers.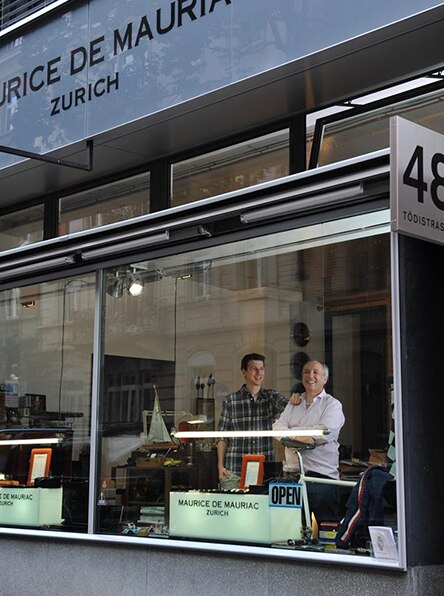 Drawing design inspiration from cosmopolitan and contemporary Zurich, where Maurice de Mauriac's atelier can be found on Tödistrasse, its mechanical watches are all powered by precision mechanics sourced from the valleys of the Jura mountains – the home of Swiss watchmaking.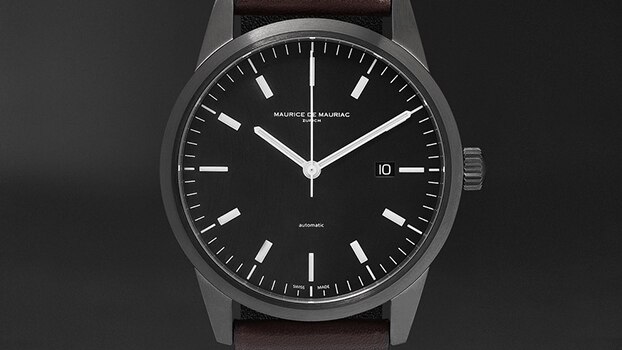 L1
Maurice de Mauriac's minimal and ultra-modernist L Series has become something of a modern classic, designed in close collaboration with fellow Zurich visionary Mr Fabian Schwaerzler – a close friend of founder Mr Dreifuss. Mr Schwaerzler's signature style translates effortlessly from his usual oeuvre of chairs and sofas to the matter of a circular timepiece, its purpose and functionality heightened through his purist approach.
L2
The L Series' clean, unfussy lines lend themselves perfectly to a diver's iteration, which is as much substance as style: water resistance to 300m, surgical-grade 316L steel and a helium escape valve into the bargain. What does that mean? Nothing less than the ability to undergo a lengthy saturation dive without fear of your sapphire crystal popping off when you finally resurface and decompress.
Maurice de Mauriac may be in its infancy compared to Switzerland's venerable grande maisons, but it's a watchmaker in the business of personal encounters, sparking individual stories and legacies, watch by watch.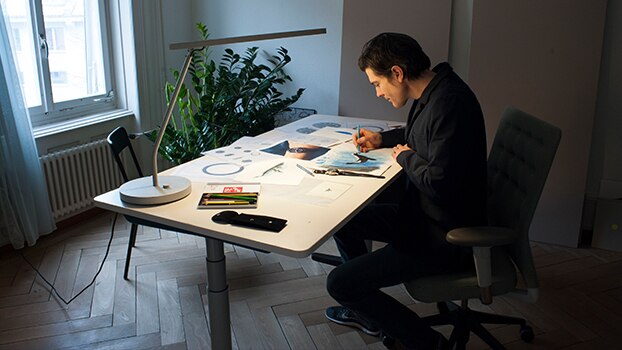 One of Switzerland's premier furniture designers, Mr Fabian Schwaerzler trained as a metalworker before completing his studies in industrial design at the University of the Arts in Zurich. His affinity for work that spans the boundaries of artisanal craftsmanship and industrial production made him the perfect collaborator on Maurice de Mauriac's L Series. "Seven years ago I discovered the watch as a piece of micro-architecture," he recalls. "It is about proportion and space. [Brand founder] Daniel Dreifuss gave me the chance."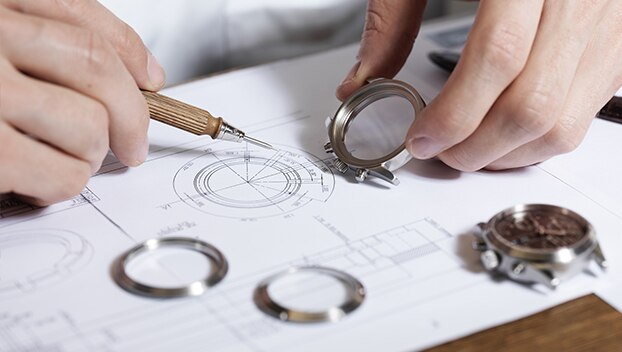 Masterclass, In Situ
Held at Maurice de Mauriac's Zurich atelier, "à Maurice" is an intimate, hands-on opportunity for private parties to dive into the intricate world of fine watchmaking. It is hosted by brand helmsmen Messrs Daniel, Leonard and Massimo Dreifuss themselves, plus their in-house master watchmaker.
Chocks Away!
Maurice de Mauriac is big on straps, and the formidable Dogma is no exception. Inspired by the cupped leather straps of early pilots, who were exposed to truly extreme weather conditions in their open cockpits, it is produced by a Polish leather workshop, where Mr Daniel Dreifuss found the quality of craftsmanship required.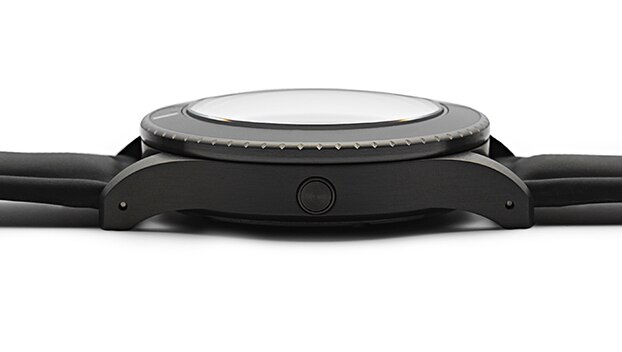 And Breathe…
During deep-sea "saturation dives", atmospheric helium atoms wriggle their way inside diving watches, despite the incredibly tight tolerances of their case construct. To prevent the front crystal "popping" off during decompression, Maurice de Mauriac fits its L2 divers with a helium release valve, allowing the excess pressure to escape.
---
---
SEE THE FULL RANGE
Now that you've learned about the brand, see what's on offer and find the watch that's right for you