The History
TAG Heuer is synonymous with precision timekeeping, both at the finish line and on the wrists of motorsport legends. Founded in 1860 by Mr Edouard Heuer, the brand soon patented the "oscillating pinion" clutch system that remains a standard feature for wristwatch chronographs. By 1916, the founder's son Mr Charles-Auguste Heuer had invented the first 100th-of-a-second stopwatch, kickstarting a lineage of timers that earned Heuer three Olympic timekeeper gigs in the 1920s and – by the 1960s – standard-issue status in Formula 1 pitlanes. The "TAG" prefix came in the 1980s, when one of McLaren's major shareholders, Techniques d'Avant Garde bought Heuer and set its modern phase on the way. Now, under LVMH custodianship since 1999, the brand's future has never seemed brighter.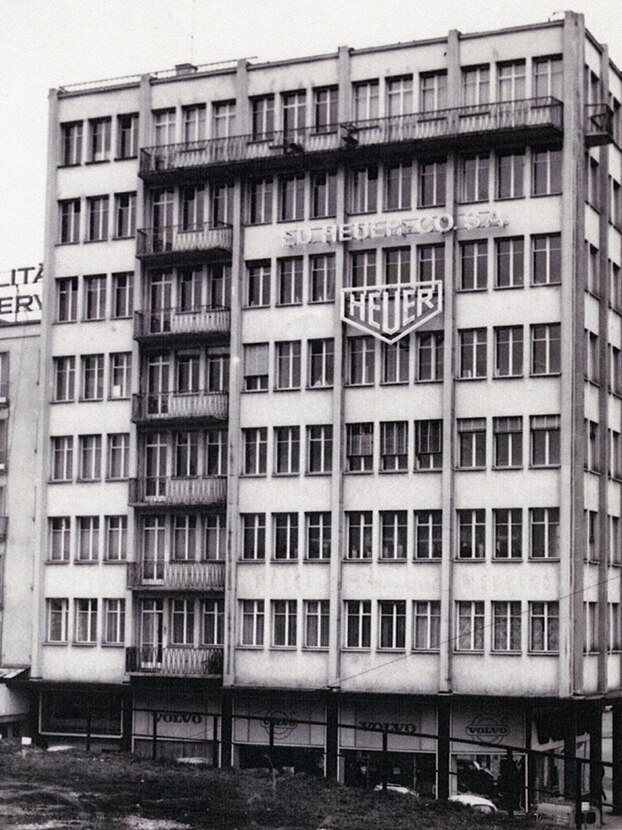 Drawing on an innovative sporting pedigree, TAG Heuer's watches offer everyday, sporty wearability and great value for money. Its latest smartwatches are among the finest luxury models out there.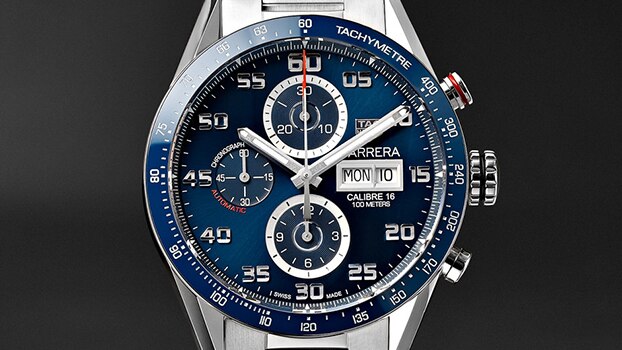 Carrera
Designed in 1963 by Mr Jack Heuer, the Carrera was the first sports chronograph specifically designed for drivers, named after Mexico's notorious open-road endurance race, Carrera Panamericana. Reintroduced in 2002, it now forms TAG Heuer's core collection, running the gamut from dress watches to sporty chronos to skeletonised tourbillons.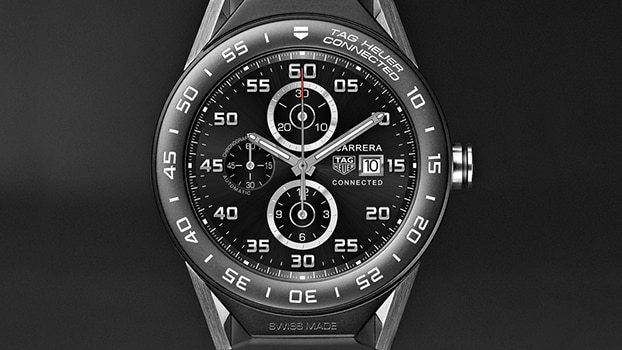 Connected Modular
This is the watch that cemented TAG Heuer as maker of the most complete smartwatch out there. Powered by bespoke electronics and software from Android and Intel, its modular construction allows customisable lugs, straps and even an interchangeable mechanical Carrera watch.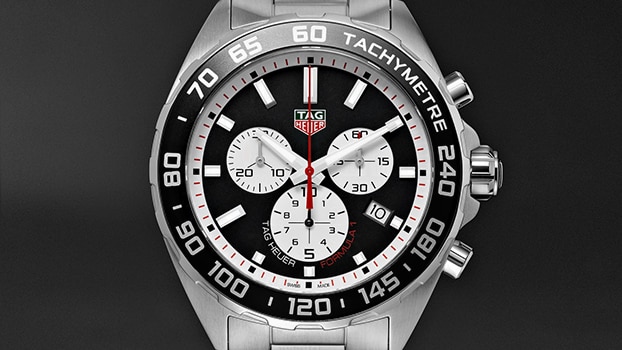 Formula 1
What started as a (hugely successful) plastic-fantastic step up from a Swatch Watch has now matured into a solid-metal luxury proposition in its own right, with occasional touches of ceramic, and even proper automatic movements.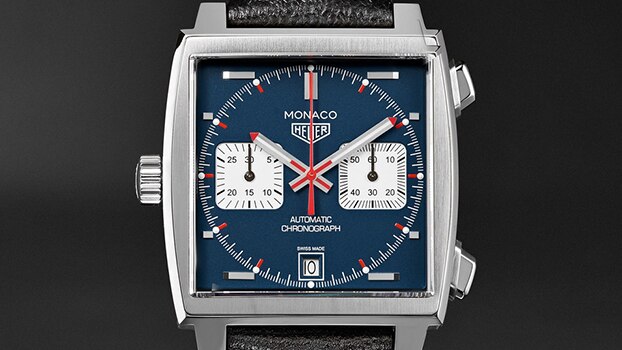 Monaco
The most iconic "vintage Heuer" style, coined in parallel to all manner of other groovily shaped chronographs during the 1960s, all named after famous racing circuits. The square shape and blue dial combo is unforgettable enough – the fact it was worn by Mr Steve McQueen in Le Mans (1971) cemented Monaco's immortality.
TAG Heuer watches have always been worn by adventurous rule-breakers and speed freaks. And with good reason.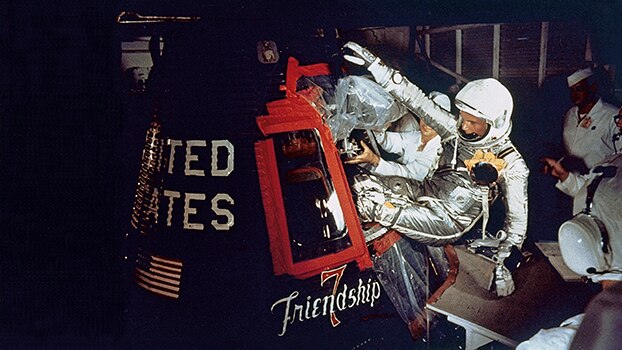 Heuer was the first Swiss watchmaker in space. Nasa astronaut Mr John Glenn strapped a large ref 2915A stopwatch around the outside of his suit to time his 1962 Mercury-Atlas 6 flight, orbiting Earth three times in Friendship 7 before splashing down.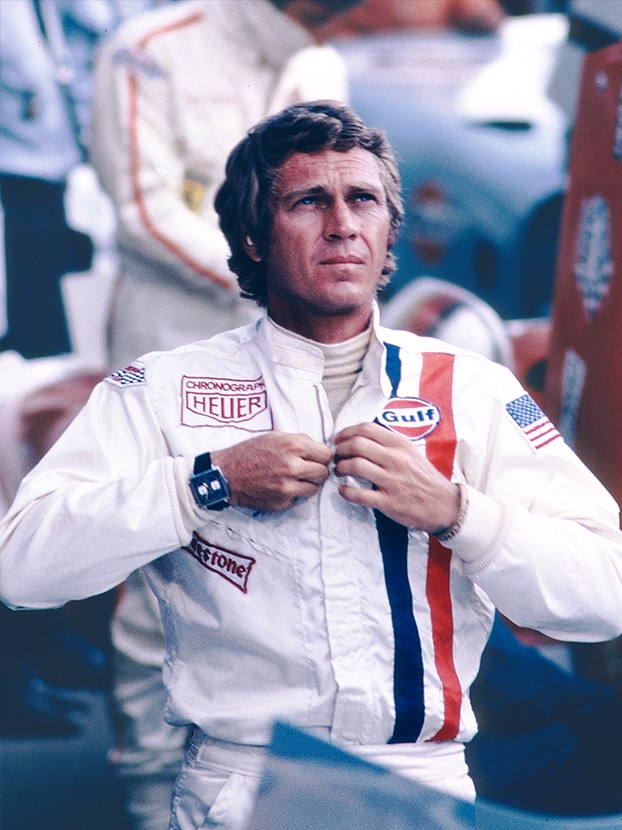 The Track Record
When King of Cool Mr Steve McQueen was cast as the lead in Le Mans (1971), he looked to his driving hero Mr Jo Siffert for style inspiration. In between endurance driving duty with Porsche's works team, Mr Siffert was a passionate advocate for Mr Jack Heuer's new wave of motoring wristwatches. Mr Heuer sent Mr McQueen a box of models to choose from; he plucked out the blue-dialed, square-cased Monaco, and made it a horological legend.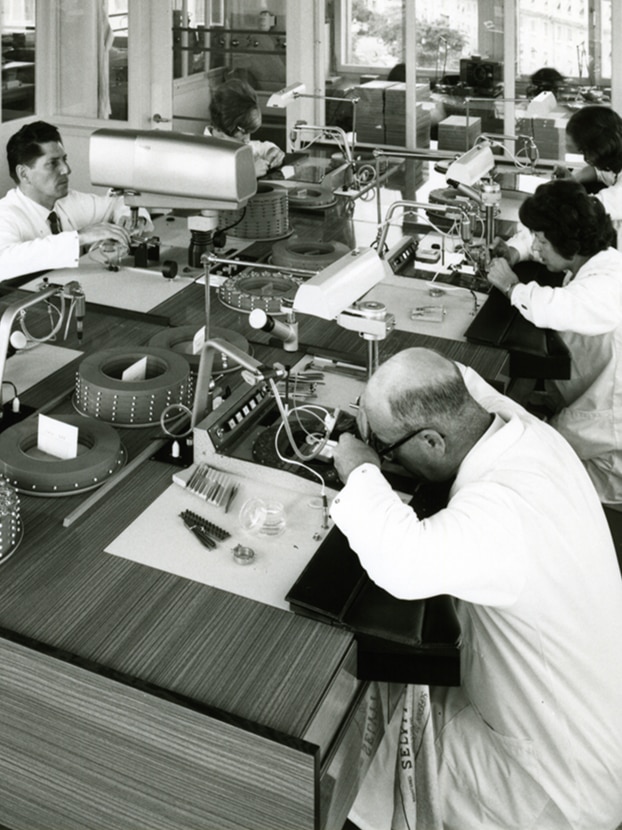 The Big Wind-Up
In the late 1960s, an arms race was on: to create the world's first self-winding chronograph wristwatch. Unbeknownst to the rest of the industry, Heuer collaborated with Breitling on Calibre 11, which launched in 1969 in the Chronomatic watch – a Büren micro-rotor base calibre, fitted with a Dubois-Depraz chronograph module.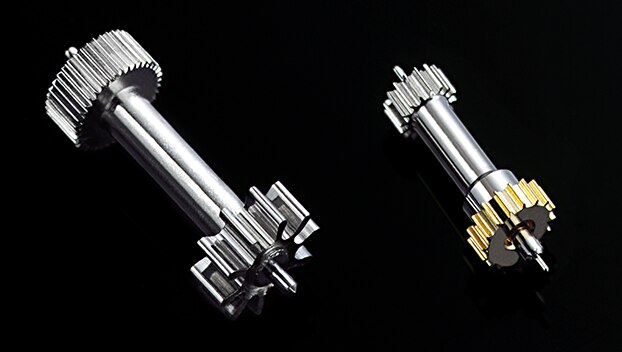 The Proto-Chronograph
Heuer's ingenious "oscillating pinion" mechanism of 1887 – essentially a tiny steel dumbbell the size of a matchhead, with teeth at each end – cemented the basic mode of action for chronographs used to this day.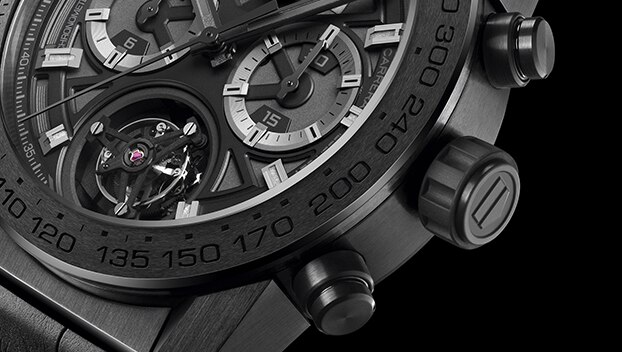 The Tourbillon
TAG Heuer recently launched a tourbillon, the Heuer-02T, for just over £12,000 – less than a third of what Swiss tourbillons generally start at. Not only is it up there with the haute horlogerie heavyweights, but it's chronometer-rated for precision.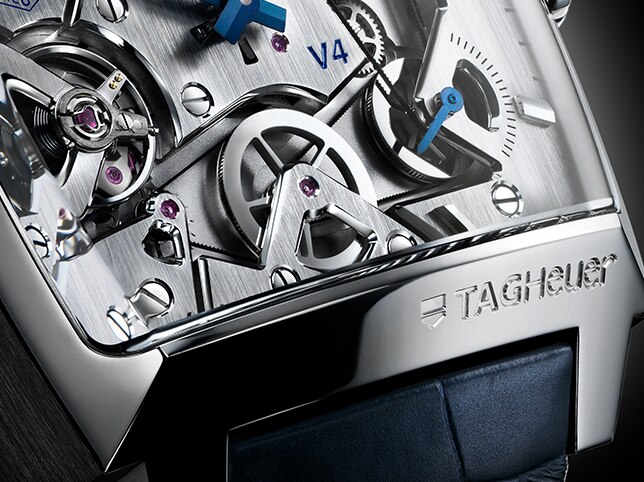 The Transmission
In 2004, TAG Heuer unveiled its Monaco V4, a watch with four winding barrels arranged like the cylinders of a V8 engine. The gear wheels of its "transmission" were replaced by toothed rubber belts, each thinner than a human hair. "Wow" doesn't quite cover it.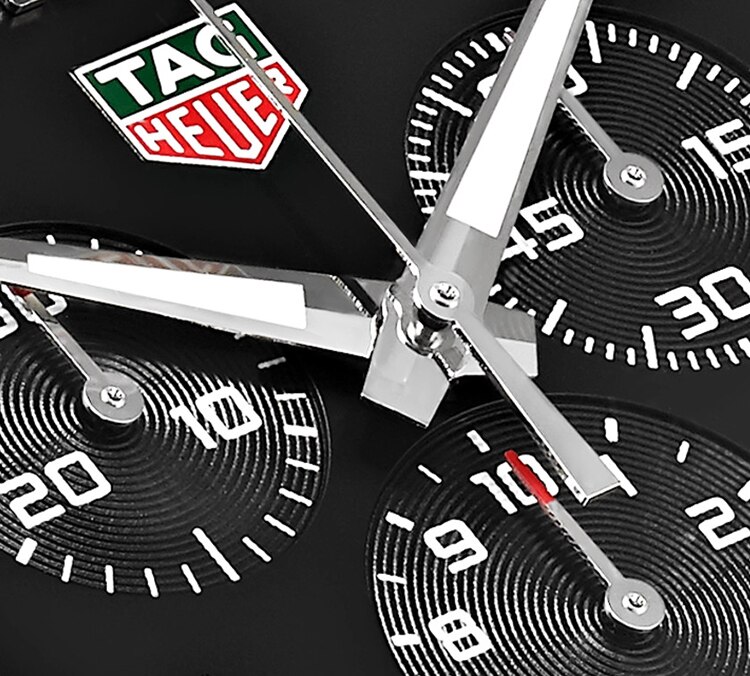 WANT TO SEE MORE?
This is just one of the many luxury watch brands currently available on MR PORTER. Click below to explore the full range.