The History
When watch sorts talk "complications", it's highfalutin tourbillons and perpetual calendars that get the limelight. But ask any watchmaker and they'll tell you the workaday, stopwatch-function chronograph is one of the hardest to master – and Breitling is the undisputed leader in this field. It was the chronograph that secured Breitling's wings (and high-flying customer base) right from the start, when Mr Léon Breitling founded his atelier in 1884. The company's high-altitude repute was cemented by its Huit department, which kitted out the cockpits of RAF planes during WWII, followed by the brand's hero, the Navitimer – in continuous production since 1952. Recent years have brought full-on "manufacture" status, producing not only chronometer-grade chronograph movements entirely in-house, but also worldtimers and GMTs.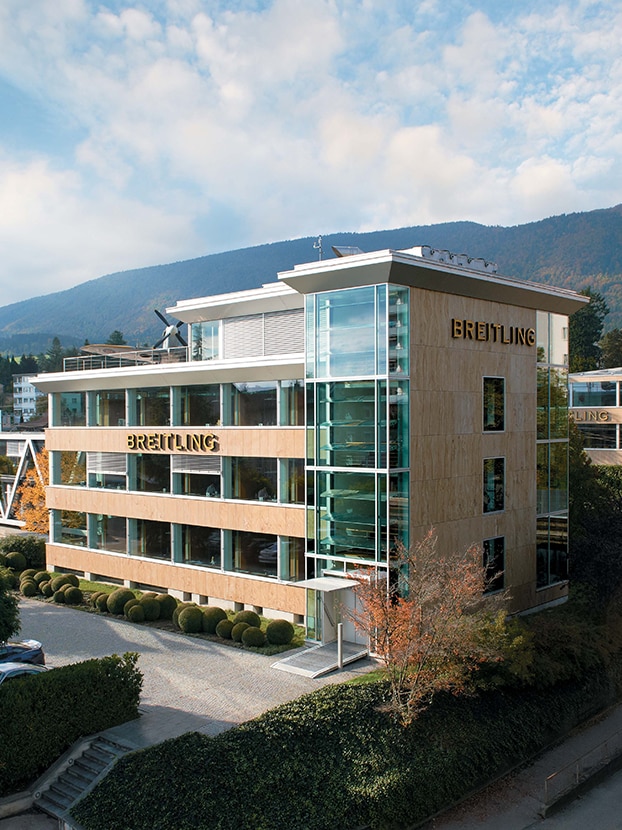 Pilot's favourite Breitling is renowned for designing precise mechanical chronometers that marry the latest technology with traditional expertise. Unapologetically masculine, its watches speak of the company's crucial historic role in the development of the wristworn stopwatch.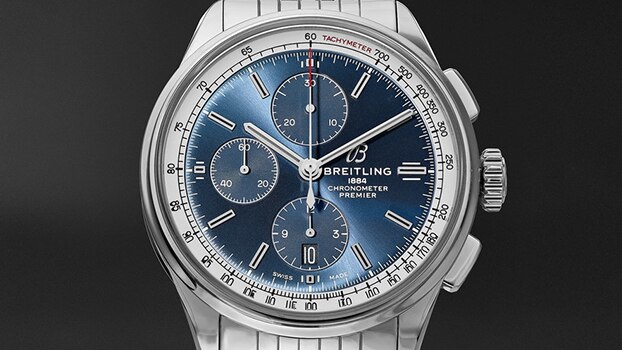 Premier
Breitling's new Premier line marries purpose and performance with classic good looks. A land collection – as opposed to the brand's established aviation and diving specialisms – the archive-inspired references are true to those designed by Mr Willy Breitling in the 1940s, but each has been updated in modern, elegant proportions.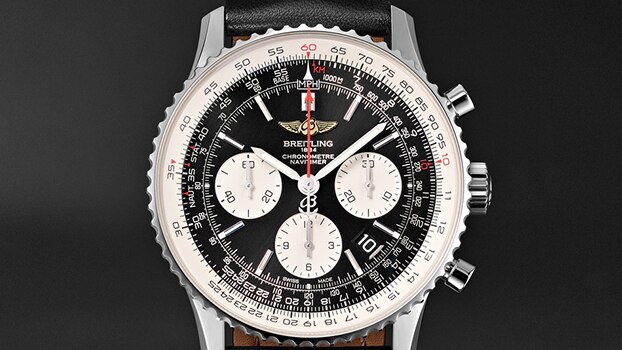 Navitimer 1
Launched in 1952 in conjunction with the Aircraft Owners and Pilots Association, after more than 65 years' continuous production the Navitimer has become one of Switzerland's few genuine "icons". At the very least, the ultimate pilot's companion.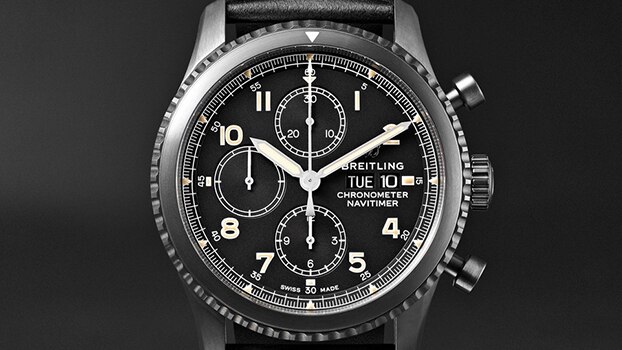 Navitimer 8
WWII RAF pilots' lives depended on their Breitling-made flight chronographs to work out fuel reserves. The clean legibility of those cockpit-mounted timers inspired the brand's newest collection, which is enlivened with an added dose of nostalgic 1950s typography from the archive.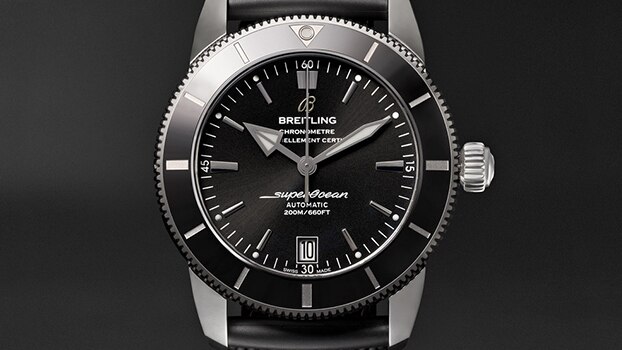 SuperOcean Héritage II
Breitling's first SuperOcean was designed in 1957 for professional and military use, but soon found favour with early scuba divers. Retaining the design codes of the original, the current iteration may be a fond throwback, but its Padi certificate is still bang up to date.
Breitling boasts a proud heritage as an aviation specialist, its mechanical chronographs having been worn over the years by countless pilots, both commercial and military, and even the odd astronaut.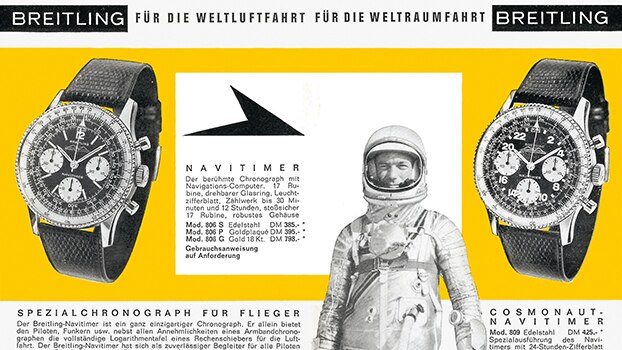 In 1962, a version of the Navitimer designed alongside pioneering Nasa astronaut Mr Scott Carpenter, pictured above, joined the original classic a decade after its own lift-off. An important feature was its 24-hour dial, because in space, orbiting the Earth several times a day, it was impossible to distinguish between day and night. Mr Carpenter wore his so-called Cosmonaute on 24 May, during his mission aboard Aurora 7.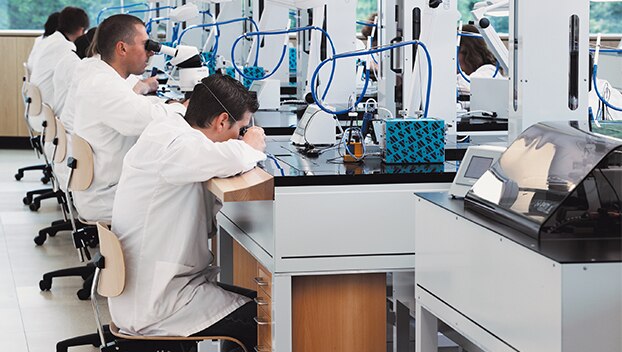 The Watch Lab
Since 2009, the Breitling Chronométrie factory in La Chaux-de-Fonds has practiced cutting-edge in-house manufacturing techniques, from repurposing the heat from its milling machines to warm the factory to examining components with an electron microscope, to commissioning a custom assembly from a blood-analysis lab.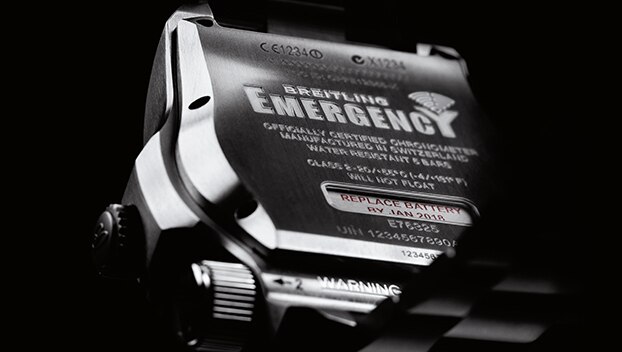 The Battery
In 2009, Breitling's rescue-beacon Emergency watch needed upgrading to accommodate for the new standard frequency for distress signals. No battery small yet powerful enough existed, so Breitling came up with one. It was so advanced they didn't actually patent it, out of concern that it might pique the interest of mobile phone companies.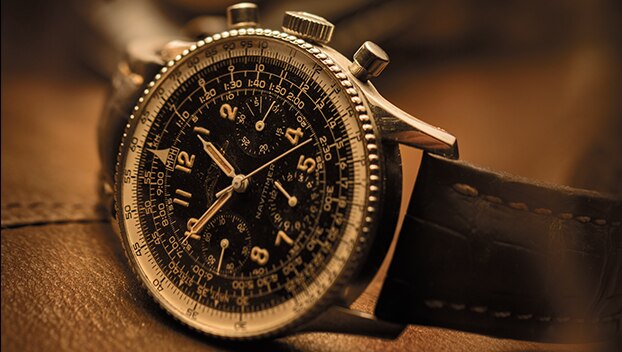 The Double Pusher
The innovations achieved by Breitling during the early 20th century's pioneering days of flight are too many to list here, but include a sensational world-first that became the industry norm: a wristwatch with two chronograph pushers rather than one, allowing times to be measured in sequence.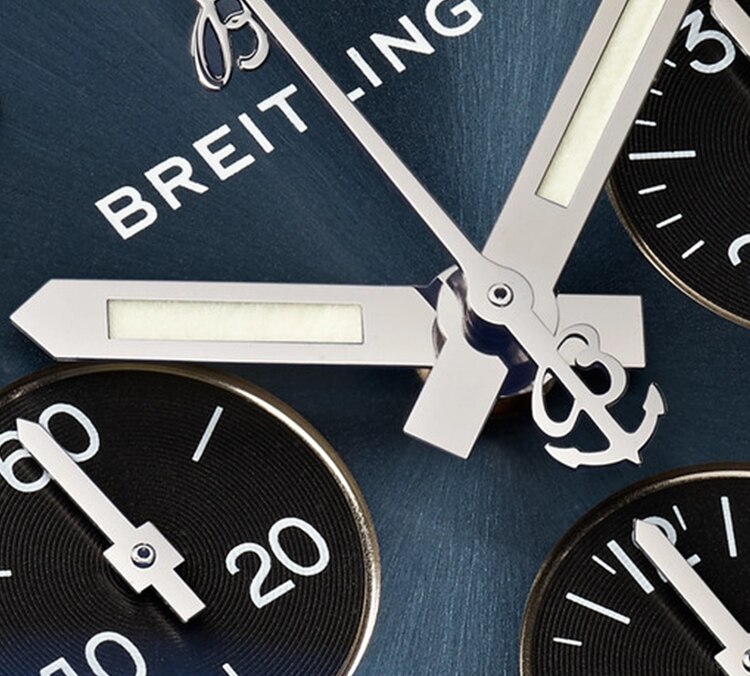 WANT TO SEE MORE?
This is just one of the many luxury watch brands currently available on MR PORTER. Click below to explore the full range.