The History
Since Messrs Giles and Nick English launched Bremont in 2002, the pilot brothers' no-nonsense chronometers have made a genuine case for a revival in English watchmaking. Ever-ambitious, 100 per cent of the brand's chronometer-certified movements are hand-assembled in a beautiful oak-framed workshop in Henley-on-Thames, Oxfordshire, before being encased in a shockproof sandwich of precision-machined, aerospace-grade steel. The brand has played the field by embarking upon partnerships with Jaguar and the America's Cup, but it's aviation where it remains strongest – a fact underlined by the success of its Bremont Military Division, which creates special editions for F-15 fighter pilots, Seahawk crew and A-10 "Warthog" tankbusters. Pictured right: the Supermarine S.6B Schneider Trophy Seaplane, the inspiration behind Bremont's Supermarine collection.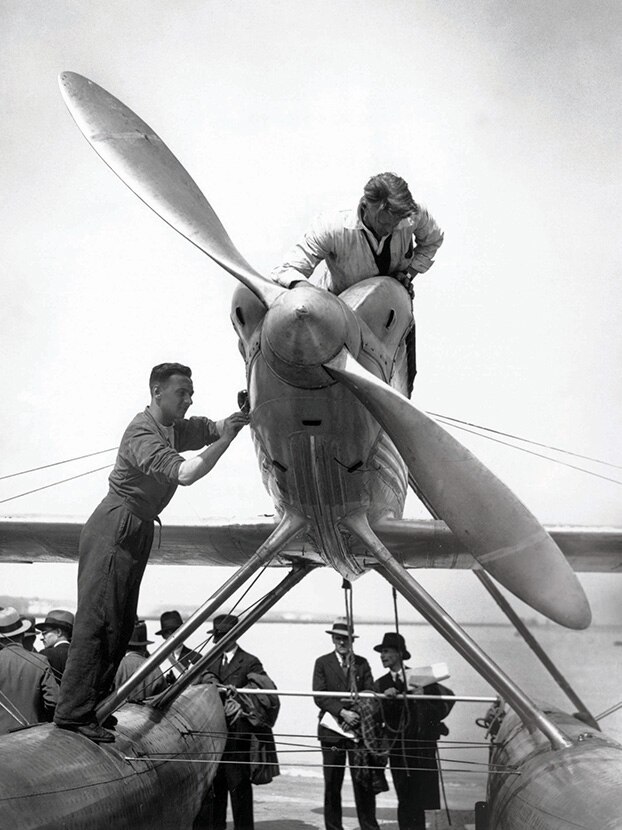 Bremont's watches are rugged yet sophisticated, bringing the monochrome codes of military timekeeping into the 21st century. Every Swiss-made movement is adjusted to exacting "chronometer" standards, precise to within –4 and +6 seconds a day.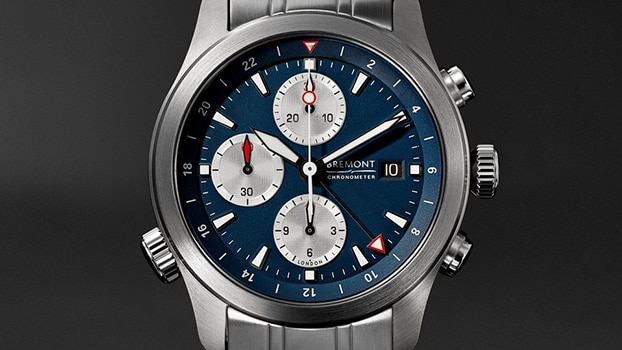 Alt1
It was Bremont's Alt1 family that started it all in 2007 – a range of pilot's chronographs that has since evolved into polished dress watches, macho military timepieces and everything in between. The Alt1-C (Classic) is undoubtedly the smartest, while the Alt1-P (Pilot), Alt1-WT (World Timer) and Alt1-ZT (Zulu Time) offer greater functionality.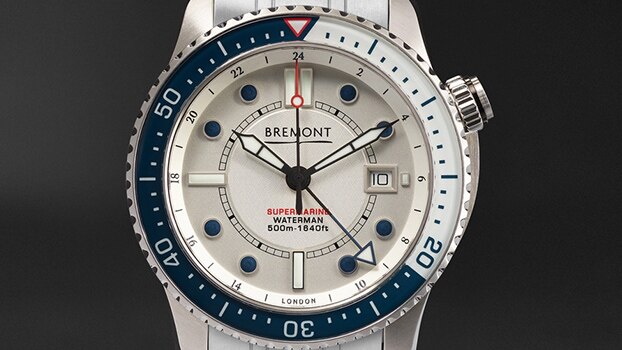 Waterman
The drive for ocean conservation has never felt so urgent, and one of the many diving-watch manufacturers doing their bit is Bremont, with this limited-edition 500-metre-resistant water baby developed in cohorts with Mr Mark Healey – world renowned free-diver, adventurer, big-wave surfer and ocean environmentalist. Part of the proceeds go towards cleaning up the vast Great Pacific garbage patch afflicting Hawaii's coastline.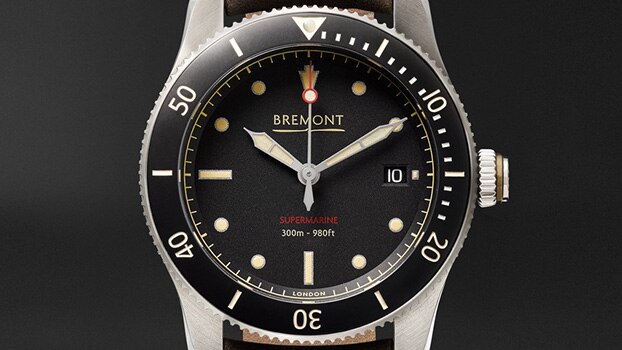 Supermarine
An unexpected early release that went from sky to sea, thanks to a water resistance of 500m. Now featuring dressier 300m numbers, and a 2,000m bathyscaphe for the wrist.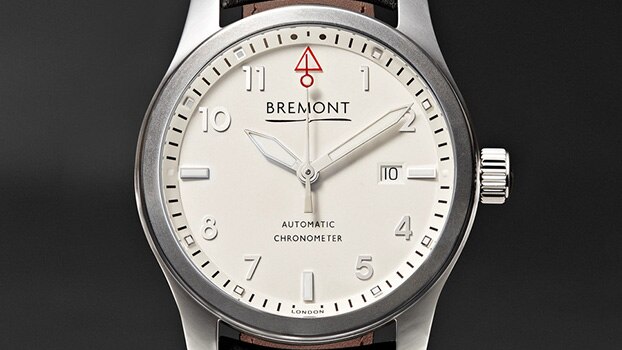 SOLO
Drawing directly upon the classic aviator style that emerged during WWII, Bremont's unfussy, generously sized chronometer is designed with the thrill of every pilot's first solo flight in mind. You can almost smell the avgas and oil every time you glance at your wrist.
Inspired by a passion for aviation and a proud sense of Britishness, Bremont is a brand that cultivates a sophisticated sense of adventure in its associations and partnerships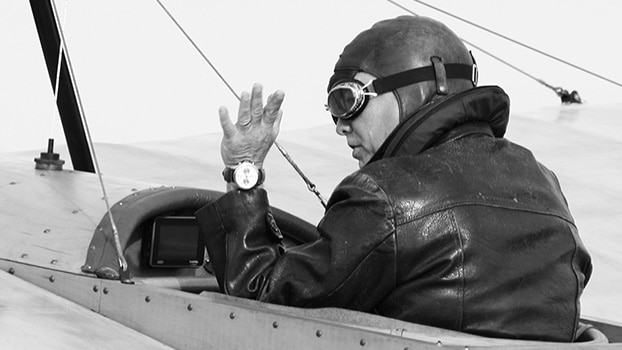 Founding brothers and keen amateur pilots Messrs Giles and Nick English named their brand after an understanding French farmer, Mr Antoine Bremont, whose pea field they were forced to land in when a storm hit hard and fuel ran out. The brand itself was founded in memory of their RAF aerobatic ace father, Mr Euan English, who was killed while practicing for an airshow in 1995. Mr Nick English was in the same WWII Harvard training plane, and was lucky to survive his injuries. The spirit of aviation also runs through the brand – above, pilot Mr Mikael Carlson flies an original Blériot XI to mark the centenary of the first flight across the English Channel.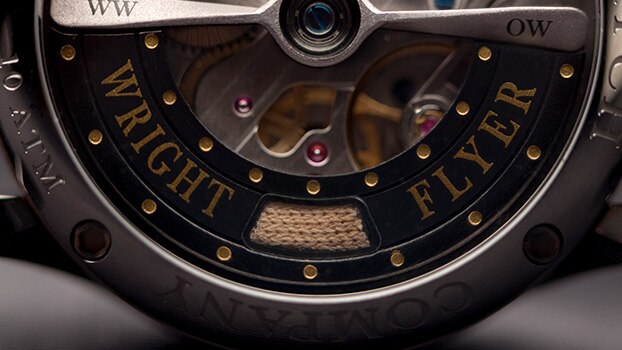 A Piece Of History
Of all Bremont's annual limited editions, the highest profile is arguably 2014's "Wright Flyer", which goes back to the very roots of powered flight. Each of the 450 watches' winding rotors contained a tiny piece of unbleached muslin, spliced from the very fabric that coated the delicate wooden spaceframe of the Wright Brothers' airplane – the very one that proved manned, heavier-than-air flight was possible.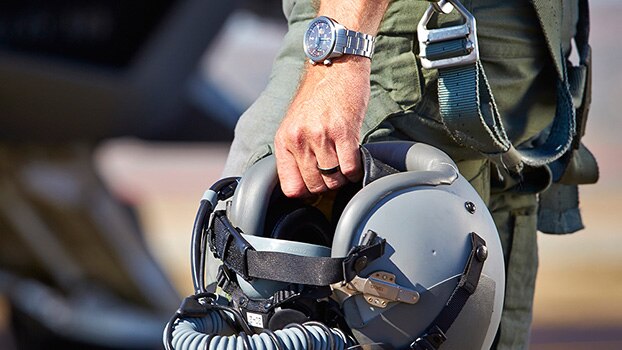 Ready To Serve
The Bremont Military division's first collaboration was with a squadron of high-altitude U-2 spy plane pilots at Beale, California. One of their members had seen Mr Bear Grylls wearing a Bremont wacth on Man Vs Wild and contacted the brand. Sure enough, along came a strictly exclusive version of Bremont's shockproof MBII watch incorporating the U-2 nomenclature, camera-sighting motif, aircraft and tail markings. Military sorts being tribal, competitive sorts, the floodgates were opened once word got out…
What's ticking inside these watches? Here are a just a few of the technical details that make Bremont special.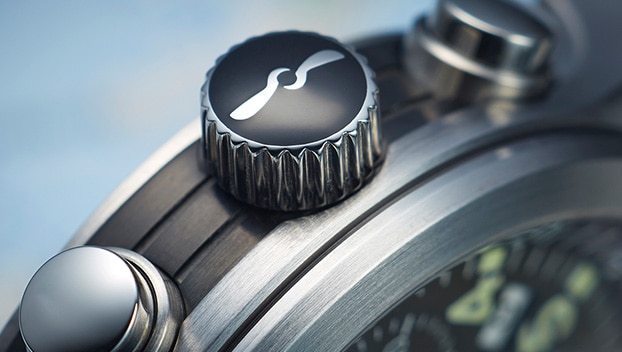 The Trip Tick Case
Bremont's proprietary, tripartite "Trip-Tick" case construct is machined in-house and surface-treated in the same way as jet turbine blades to gain a hardness of 2,000 Vickers, seven times harder than competitors'. It's virtually scratchproof.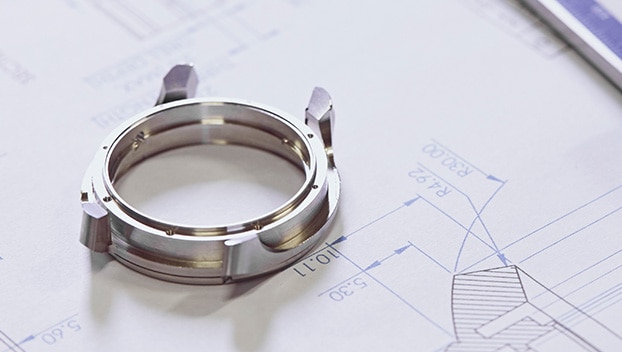 The Shockproof Mount
Initially designed by Bremont for the MB range of watches, this unique watch's rubberised movement mount encloses the inner workings. A flexible ring then connects the mount to the outer case, absorbing shocks and allowing the inner case and movement to "float".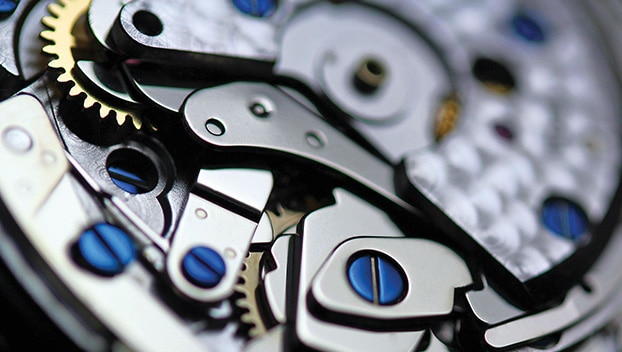 Roto-Click
"Roto-Click" is a new interior rotating bezel conceit, designed and built in-house by Bremont. The circumferential, calibrated bezel ring glides on a series of four ball bearings, which knit into the gearing to produce a most satisfying "click" for every minute notch.
Watch The Video: Bremont
In this Tick Talk film we study the wares of the English siblings bringing fine watchmaking back to the UK
---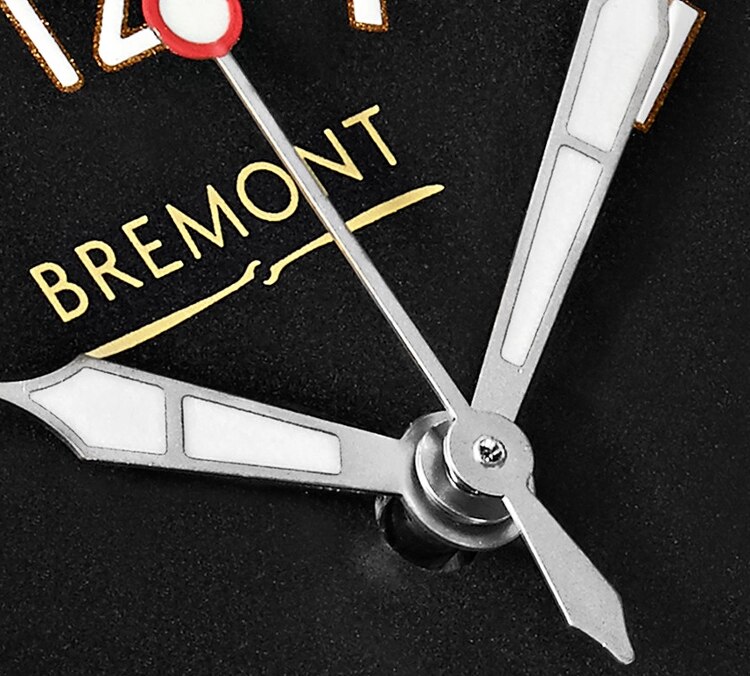 WANT TO SEE MORE?
This is just one of the many luxury watch brands currently available on MR PORTER. Click below to explore the full range.