The History
Jaeger-LeCoultre was founded in 1833 by Mr Antoine LeCoultre, in Le Sentier – a small hillside town in the Vallée de Joux area of Switzerland. By the mid 1860s, LeCoultre (as it was then called – the "Jaeger" part came in the mid-20th century) became known as the "Grande Maison" of Swiss watchmaking by bringing together a wide range of different artisans together in one facility. Today the watchmaker is the Richemont Group's most esteemed horloger for the same reason: it has well and truly mastered all 180 of the skills required to make a fine watch. Of course, now it calls on cutting-edge computer-controlled milling machinery in its 25,000sq m manufacture. Yet such modern advances work in perfect harmony with the traditional ways of the maison, which still employs the finest artisans.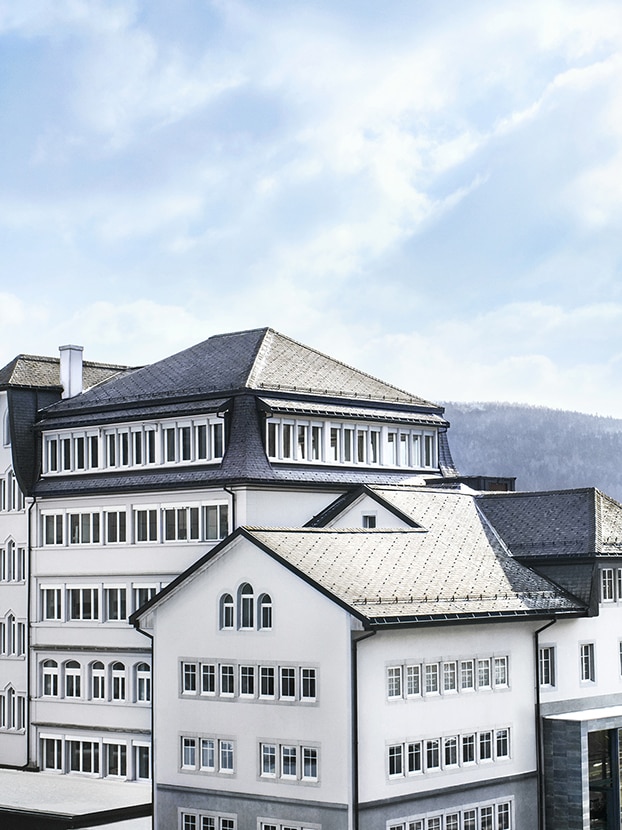 Known for its mastery of high complications, Jaeger-LeCoultre offers watches that are classically styled and made in true "manufacture" fashion – every element, from movement to case, dial and beyond, is produced in-house. We offer an eight-year warranty for all working parts and manufacturing faults on all models.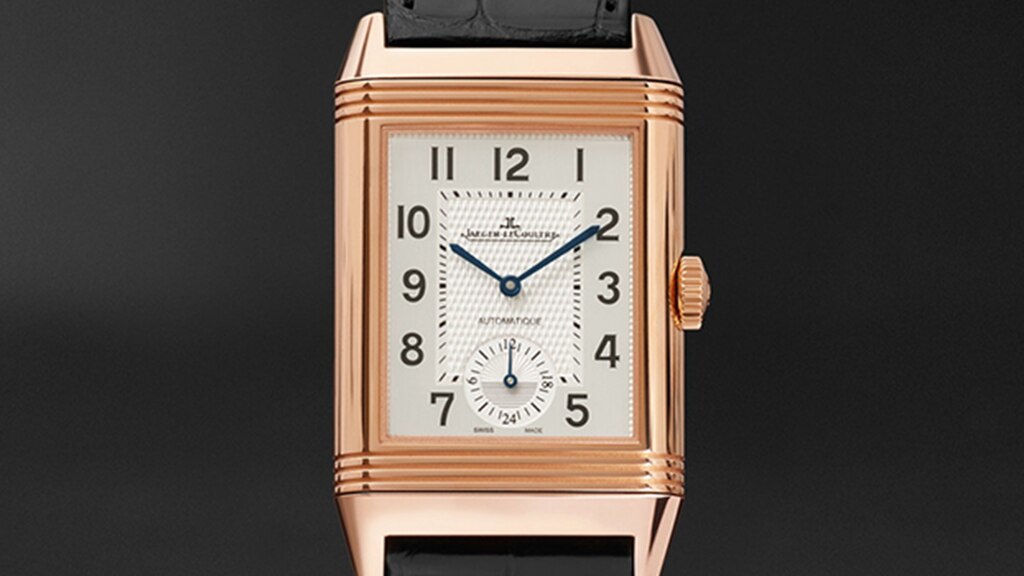 Reverso
Launched in the 1930s, this watch is an Art Deco classic. The case's sliding hinge (which allows it to be flipped over) clicks home with addictive tactility, while the plain caseback can be engraved with a personal message.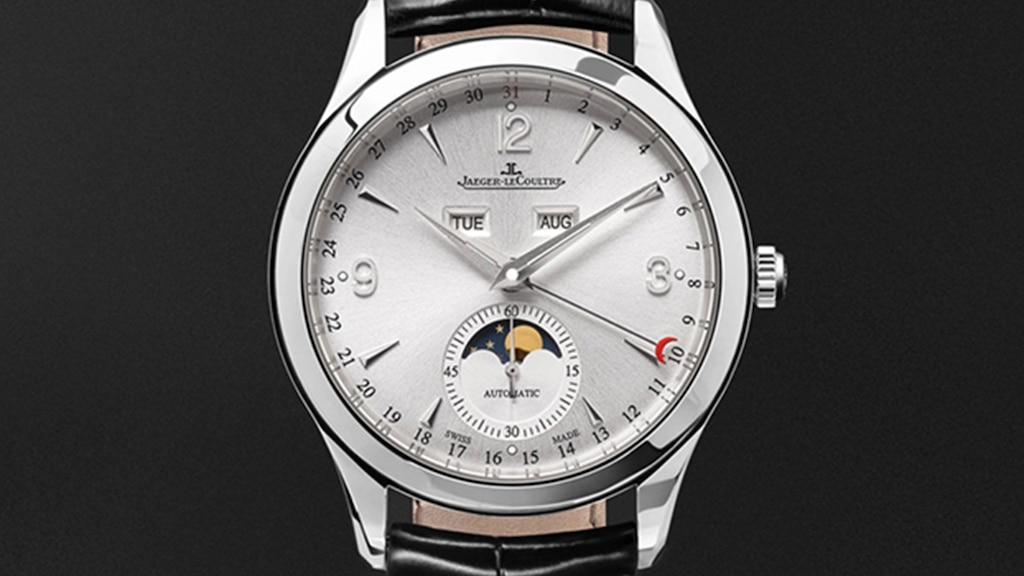 Master
A fine example of a perfectly balanced circular watch, the Master is perhaps JLC's most refined and clean model. It comes in many guises, from the Ultra Thin, to the Master Control range, which, with its sectored dial, has a decidedly 1960s feel.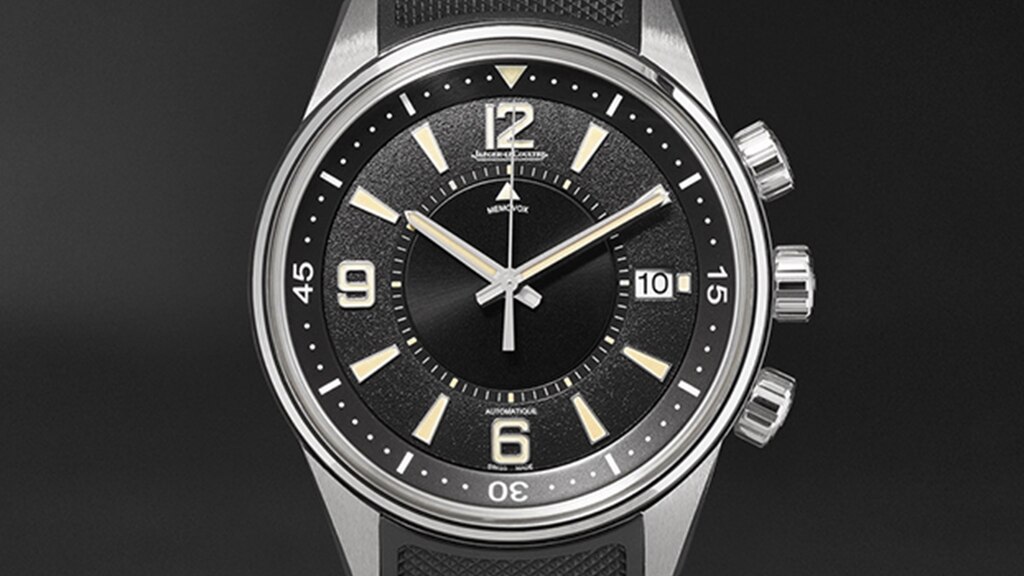 Polaris
Taking its name and sporty design cues from Jaeger-LeCoultre's 1968 Polaris Memovox diving alarm watch, the new Polaris collection puts quotidian versatility first and foremost. Boardroom, bar, beach – they're all covered, whether you go for the time-only, chronograph or worldtimer option.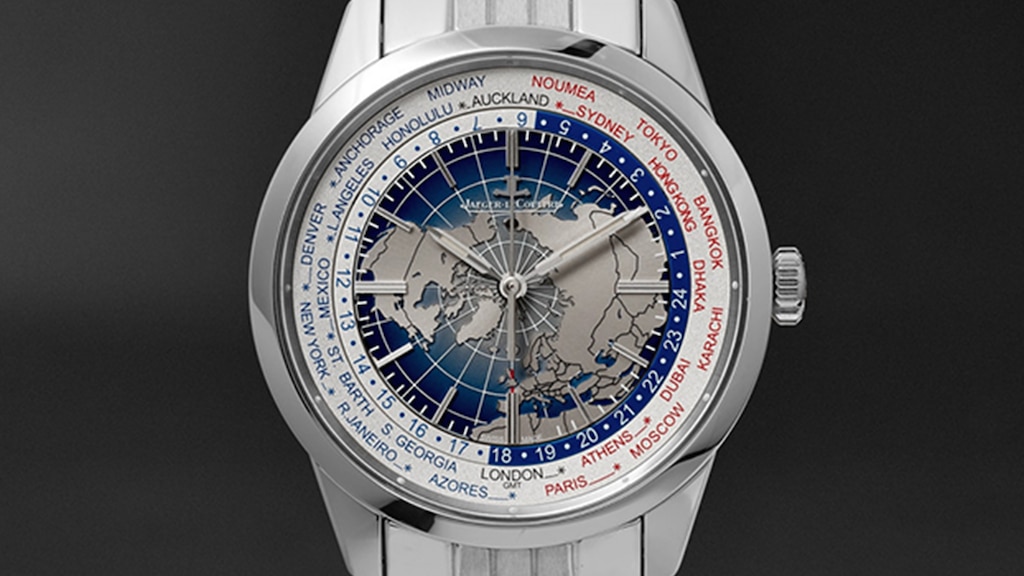 Geophysic
The Geophysic takes its name from a legendary chronometer created in 1958 as part of the International Geophysical Year. Antimagnetism and precision are key to this horological instrument, with Jaeger-LeCoultre's steady True Second tick a key feature across the collection.
Coming soon
Jaeger-LeCoultre has produced more than 1,200 calibres in its lifetime. It's safe to say then, that there's plenty of history here.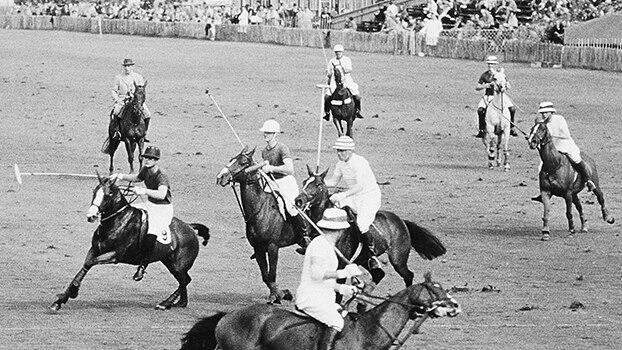 Legend has it that in the 1930s, a group of polo players on the fields of Jaipur ambushed Swiss watch dealer Mr César de Trey after a match and challenged him to make a watch robust enough to withstand the action. Jaeger-LeCoultre took on the challenge, answering with the Reverso of 1931 – literally revolutionary, as it allowed you to flip the case over, facing its metal caseback forwards and preventing yet another smashed dial crystal.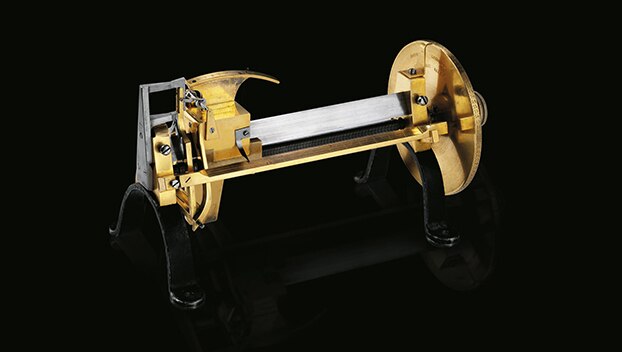 The Millionomètre
Jaeger-LeCoultre has always been serious when it comes to precision manufacture. Invented by Mr Antoine LeCoultre as early as 1844, the so-called "Millionomètre" was the first instrument capable of measuring down to a micron's breadth – a micron being a millionth of a metre.
The Everlasting Clock
Jaeger-LeCoultre's Atmos carriage clock has seemingly defied the laws of physics since 1928, perpetually tick-tocking without ever needing a re-wind. It comes down to a bellows-style gas chamber, which expands and contracts with variations in air temperature.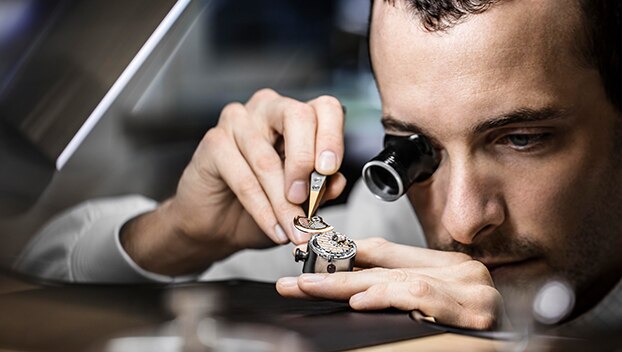 The Classic Alarm
The Polaris Memovox of 1968 was not only an exercise in ice-cool dial design but also the culmination of 18 years of alarm-watch innovation at Jaeger-LeCoultre, all based on a hammer repeatedly striking the inside of the case. This technology was first taken beneath the waves in 1959.
An Audience With Mr Charlie Siem
To celebrate the launch of Jaeger-LeCoultre, we challenged a virtuoso violinist to race through seven concertos. Roll over Beethoven
from the journal
Introducing Jaeger-LeCoultre
With its history of supplying movements to the world's finest watchmakers, is this the ultimate Swiss brand?
from the journal
Introducing Jaeger-LeCoultre
With its history of supplying movements to the world's finest watchmakers, is this the ultimate Swiss brand?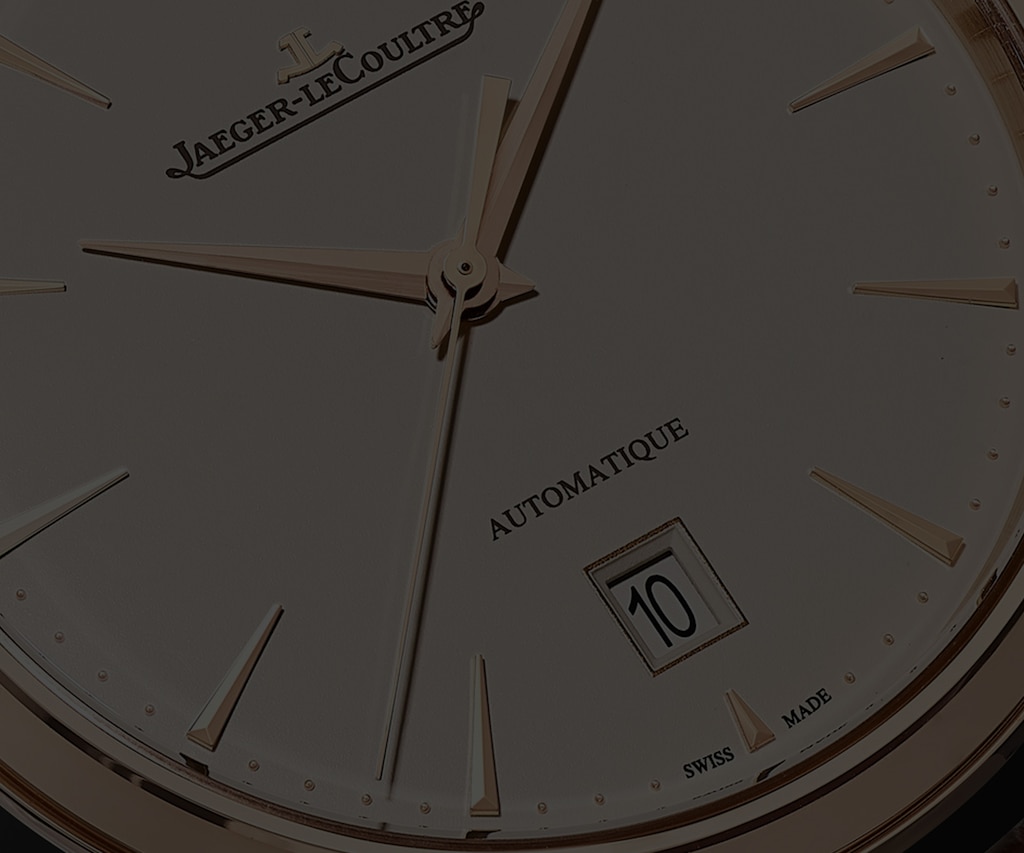 WANT TO SEE MORE?
This is just one of the many luxury watch brands currently available on MR PORTER. Click below to explore the full range.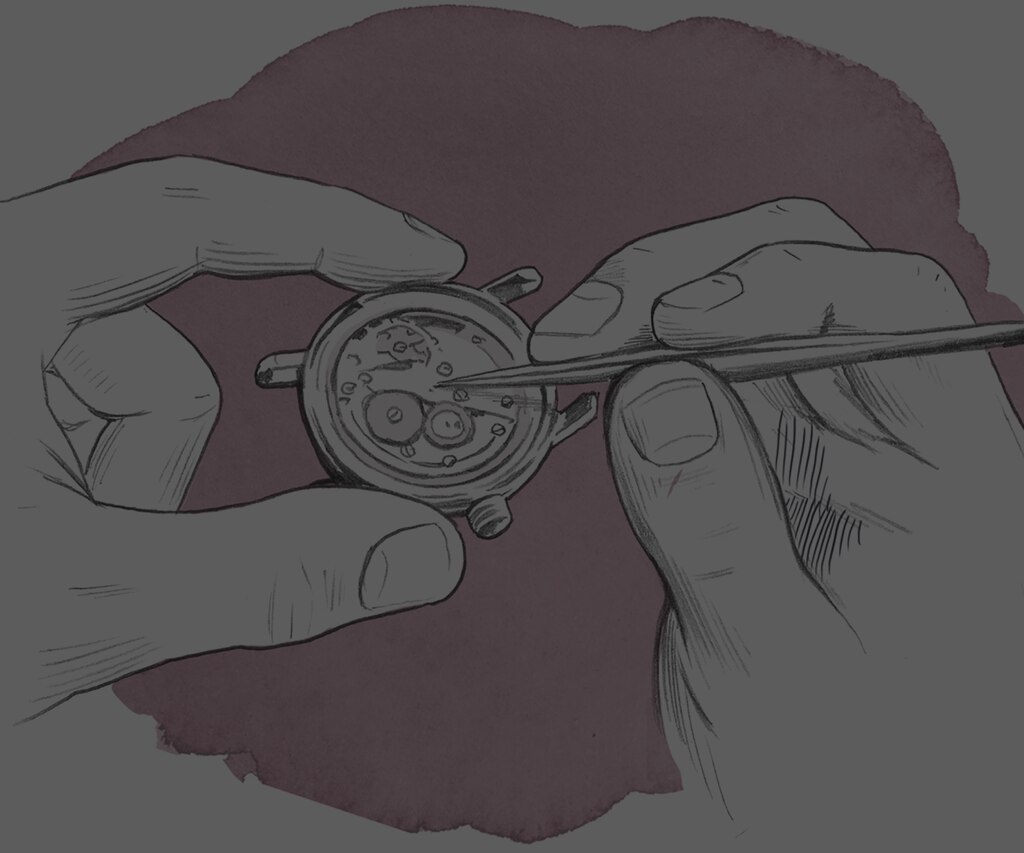 PEACE OF MIND
All Jaeger-LeCoultre watches now come with an industry-leading eight-year warranty on all working parts and manufacturing faults.