The History
Junghans is a name to be reckoned with. In 1861, German businessman Mr Erhard Junghans bought an oil mill in Schramberg in the Black Forest, powered by the rapids of the Schiltach river. Finding he had power left over, he had an idea: to produce clock parts and, in due course, whole movements. Today, Junghans is booming, with most of its extraordinarily well-priced output powered by mechanical movements. Now a younger generation of design-savvy urbanites has fallen for its minimalist, Bauhaus-style Max Bill range, as well as the retro classic Meister Driver. After 157 years, Junghans remains at the vanguard of watchmaking – a position it seemingly has no intention of vacating.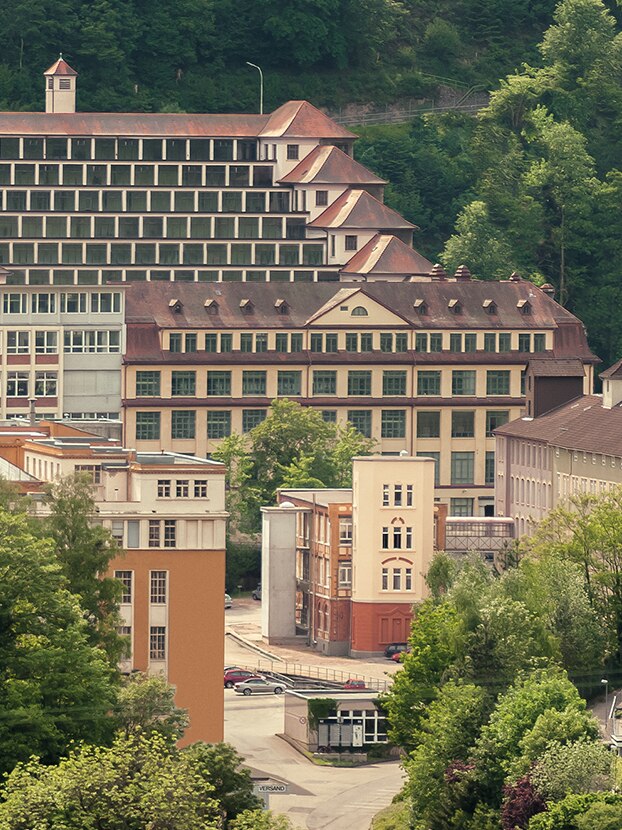 Clean, classic, affordable and shot through with Teutonic cool, Junghans is a perfect entry point into the world of fine watches.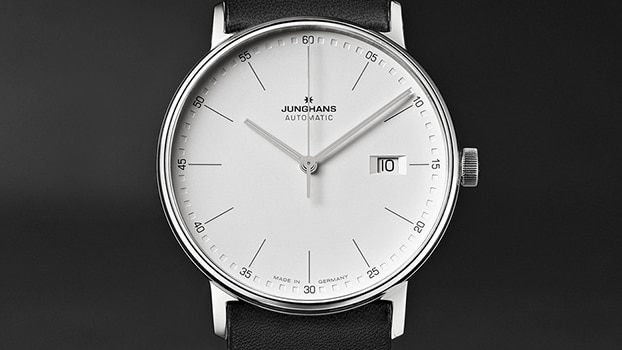 Form
"The Form is not a watch for special occasions – it is a special watch for every occasion," states Junghans. The embossed minute track, accentuating the three-dimensional dial, and the case's convex shape in profile are as fussy as it gets. This is Max Bill-style minimalism but turned up to… well, the max.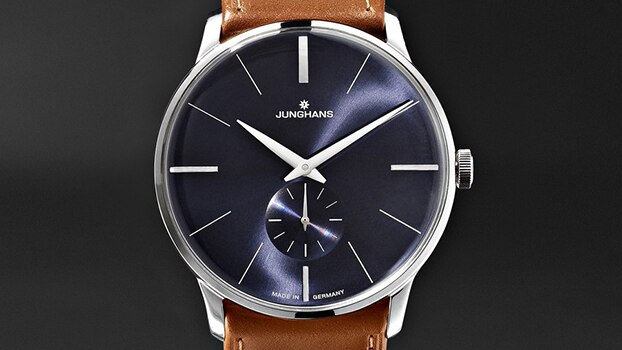 Meister
Driven solely by rock-solid mechanical movements (outsourced from Switzerland, but not necessarily forever), the Meister celebrates Junghans' in-house manufacturing heyday – at its 1956 peak, the company was the third-largest producer of chronometers in the world. History and homage aside, today's Meisters are simply an affordable, sartorially versatile first step into watches.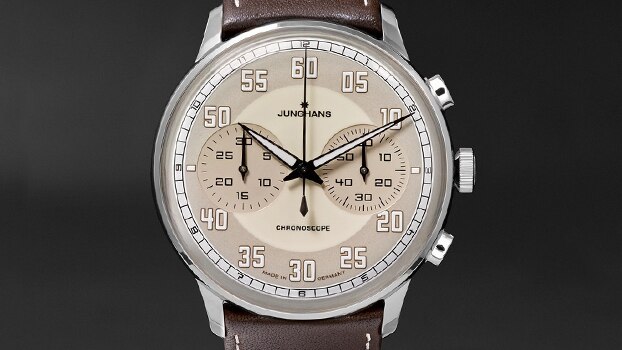 Meister Driver
You don't so much look at these watches as gaze longingly at them. Especially if, like brand founder's son Mr Arthur Junghans, you're a fan of Maybach and all its Art Deco copycats. His very own 1932 DS8 Zeppelin's dashboard and cream paintwork directly influenced the gorgeous dials of these time-only chronographs.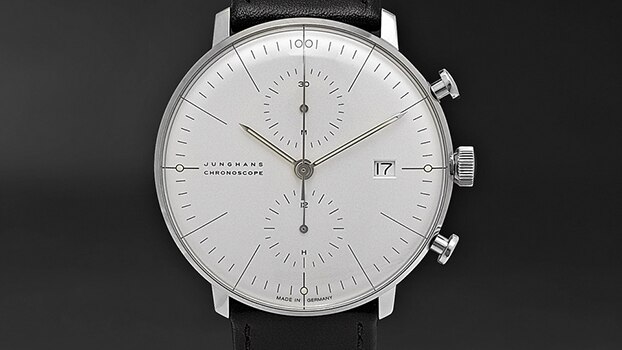 Max Bill
It began in 1956 with a kitchen clock, developed by Junghans with noted architect-designer Mr Max Bill. As a Bauhaus proponent, Mr Bill had an intuitive understanding of constructive clarity and precise proportions. His minimalist design cascaded into wristwatch form in 1961, becoming the cornerstone of Junghans' most celebrated collection.
A fine watchmaker like Junghans, with so many specialist micro-mechanical skills under one roof, means there's plenty of scope to experiment elsewhere…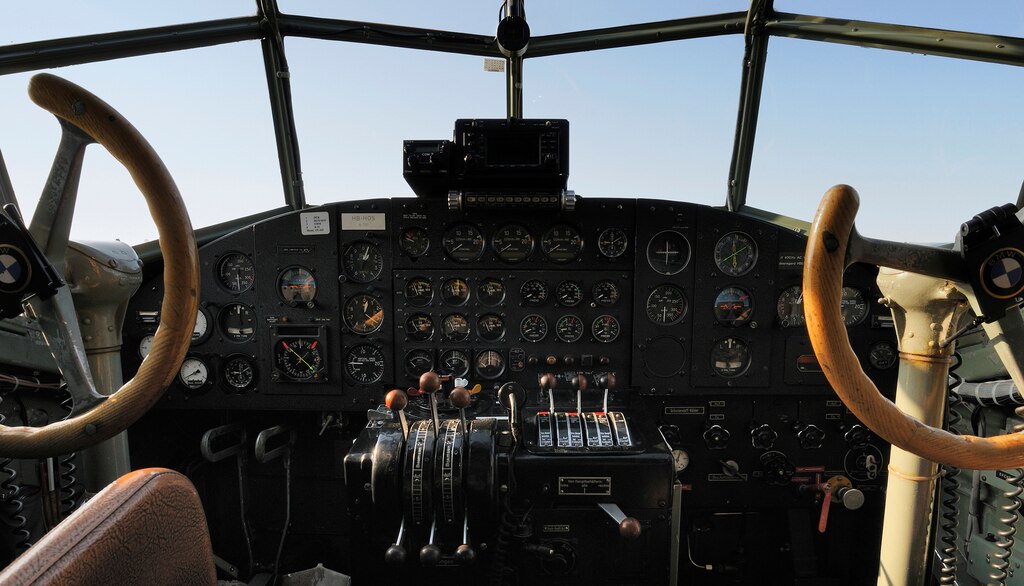 During WWII, work at Junghans turned to the production of cockpit clocks (including that of the Junkers Ju 52 transporter) as well as complicated fuse systems – a line of work that gave rise to the offshoot Junghans Microtec GmbH, now owned by the Diehl military equipment group and only recently relocated from Schramberg.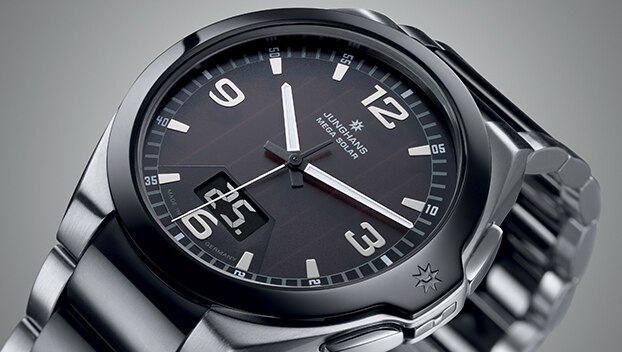 Atomic Smitten
In 1985, Junghans produced the first radio-controlled clock, co-ordinated with Germany's atomic clock. By 1990, the technology had been worked into the world's first radio-controlled wristwatch; a similar system is still used in Junghan's Mega pieces.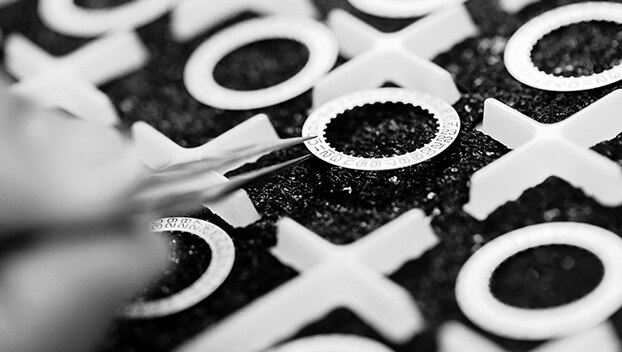 Dial It Up
Junghans boasts its own in-house dial printing plant – a highly specialised process usually undertaken by third parties. It's here in the Schramberg workshops that the date rings of the Max Bill range receive their characteristic typography.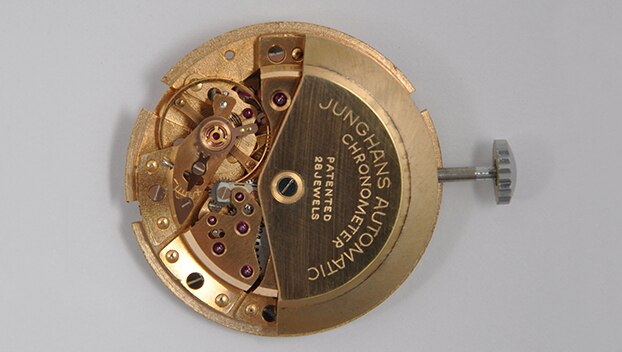 Right On Time
The most significant result of Junghans' war effort was a collaboration with Glashütte's biggest movement maker, UROFA, and PUW, nearby in Pforzheim. Their J82 chronometer never saw military action, but went into production post-war, to huge acclaim.
---
WANT TO SEE MORE?
This is just one of the many luxury watch brands currently available on MR PORTER. Click below to explore the full range.