The History
As Rolls-Royce is to cars and Château Pétrus is to red wine, so Montblanc is a byword for the finest "writing instruments" in the world. But since the Richemont Group acquired Hamburg's fountain-pen maestro in the late 1990s, it has also stood for something else: particularly distinguished Swiss watches. Just two years into its new calling, Montblanc secured its Swiss horological status with the acquisition of a magnificent Art Nouveau villa in the heart of the Jura mountain range's "Watch Valley", and unveiled in 1999 a cutting-edge production wing, adding to this in 2006 with the acquisition of historic watchmaker Minerva. Today an ever-expanding workforce of skilled watchmakers assemble a handsome range of Montblanc watches styled according to the brand's classic aesthetic, every part sourced carefully from the region's very best manufacturers or developed in-house.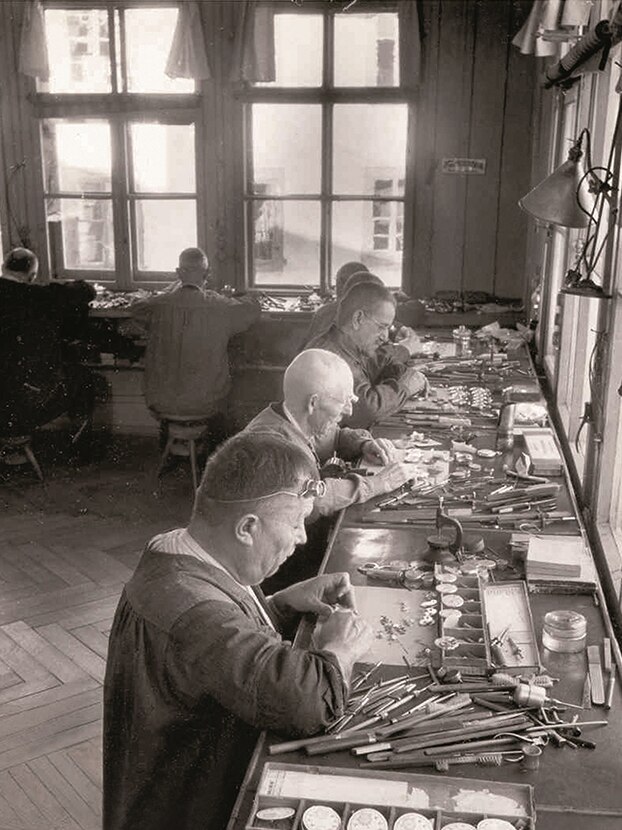 Distinctly masculine, with a distinguished reserve, Montblanc's timepieces meld classic design with modern innovation.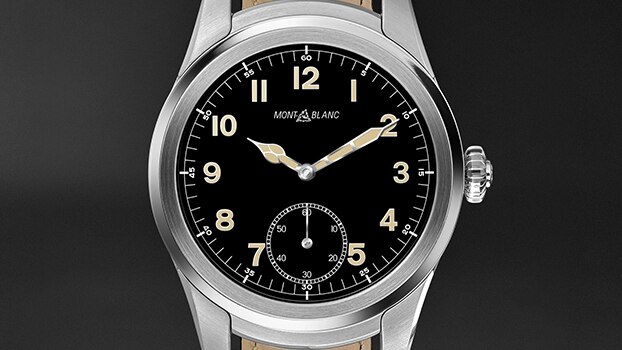 Summit 2.0
What do you get when you cross Silicon Valley with the Valée de Joux? The answer is the Summit, a cutting-edge piece of wearable tech that looks and feels like a premium Swiss mechanical watch. Released autumn 2018, Montblanc's Summit 2.0 is the very first smartwatch to make use of Qualcomm's new, industry-leading Snapdragon 3100 processor.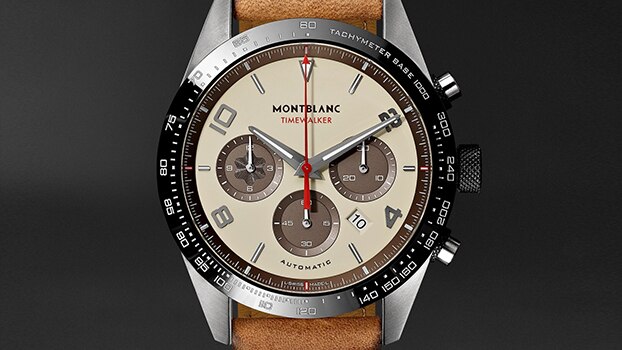 TimeWalker
Present and (very) correct in Montblanc's oeuvre since its watchmaking journey began in 1997, the TimeWalker range is enjoying a recent facelift. Always distinguished by a sporty edge, it now features crisp lines, touches of ceramic and a racy colour palette of black, white and red.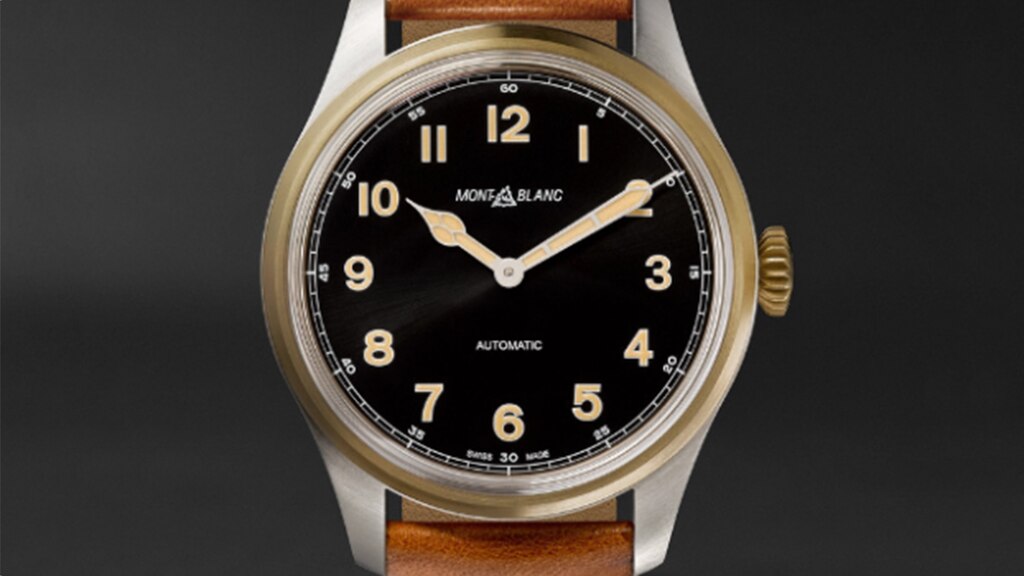 1858
Two noble histories collide with the rugged yet sepia-tinged 1858 collection, which is named after the year the legendary Minerva brand, owned since 2006 by Montblanc, was founded in Villeret, Switzerland. The logo - one of the Hamburg penmaker's original marques - is an especially lovely touch.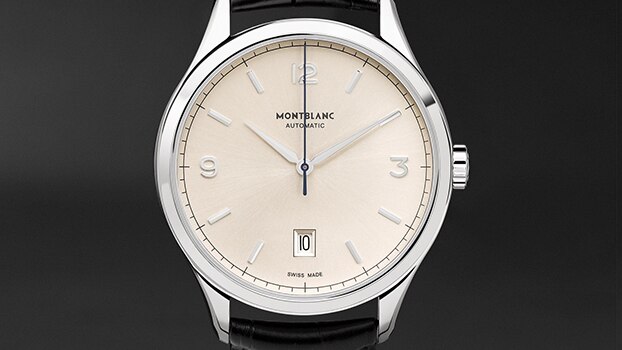 Heritage
Montblanc built its reputation on two things: a pioneering spirit and an uncompromising dedication to craftsmanship. Both are evident in the aptly named Heritage collection, a range of beautifully understated dress watches defined by their slim cases and restrained design.
Montblanc's history as a watchmaker stretches back a mere two decades, making it no more than a fledgling in Swiss haute horlogerie terms, but it has managed to squeeze a lot into that short space of time.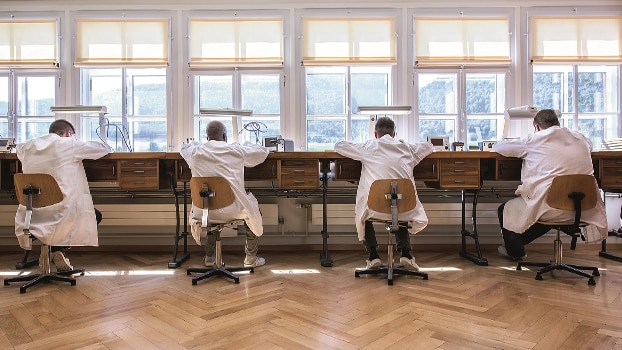 Montblanc Manufacture in Villeret is keeping one of precision chronometry's finest names alive and ticking. Founded in 1858 (making it 160 years old in 2018), Minerva became particularly adept at stopwatch timing, its chronographs capable of measuring a fifth of a second as early as 1911, rapidly increasing to a tenth of a second and finally, in 1916, a hundredth of a second. In 1936, it was named official timekeeper for the Winter Olympic Games.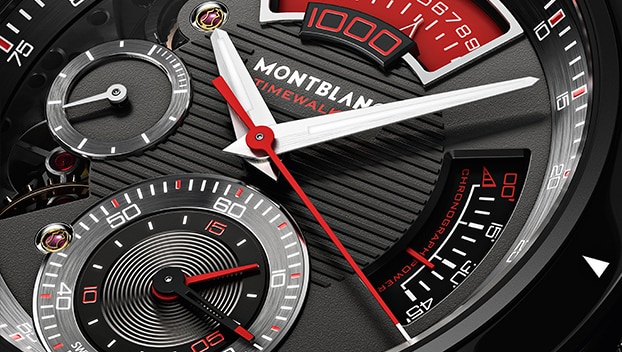 One In A Thousand
Few watchmakers (TAG Heuer excepted) would dare to attempt surpassing the Minerva engineers' triumph of 1916: a mechanical chronograph capable of timing to one-hundredth-of-a-second precision. But sure enough, Montblanc's formidable new TimeWriter II offers 10-fold precision again: a chronograph precise to one-thousandth of a second.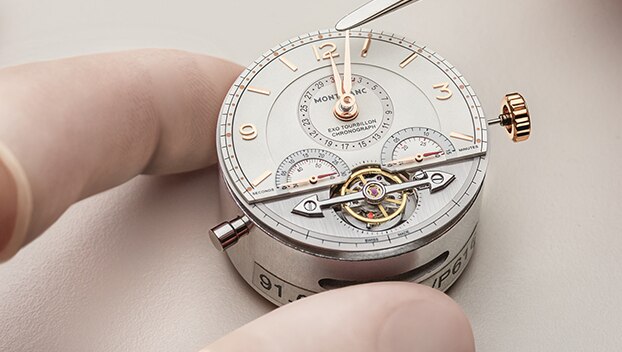 The ExoTourbillon
In Montblanc's new spin on the tourbillon (as seen in the Timewalker ExoTourbillon Minute Chronograph) the ticking balance wheel has been separated out from the tourbillon's traditional rotating cage. No longer adversely affected by the inertia of the cage, it tumbles freely – and mesmerically – above the dial, keeping far better time.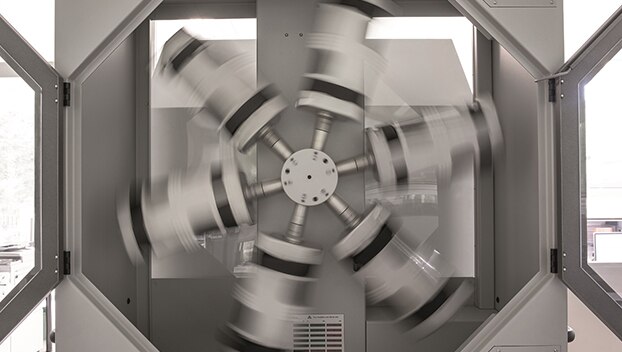 Montblanc Laboratory Test 500
From entry-level automatics to haut de gamme tourbillons – the watchmaker's rigorous Montblanc Laboratory Test 500 procedure is applied to a whole range of timepieces. For 500 hours, the watches are subjected to a variety of tests designed to simulate the wear and tear of daily life – and more. It's quality control with OCD.
Watch The Video: Montblanc
Why astute collectors should invest in the brand's well-priced timepieces
---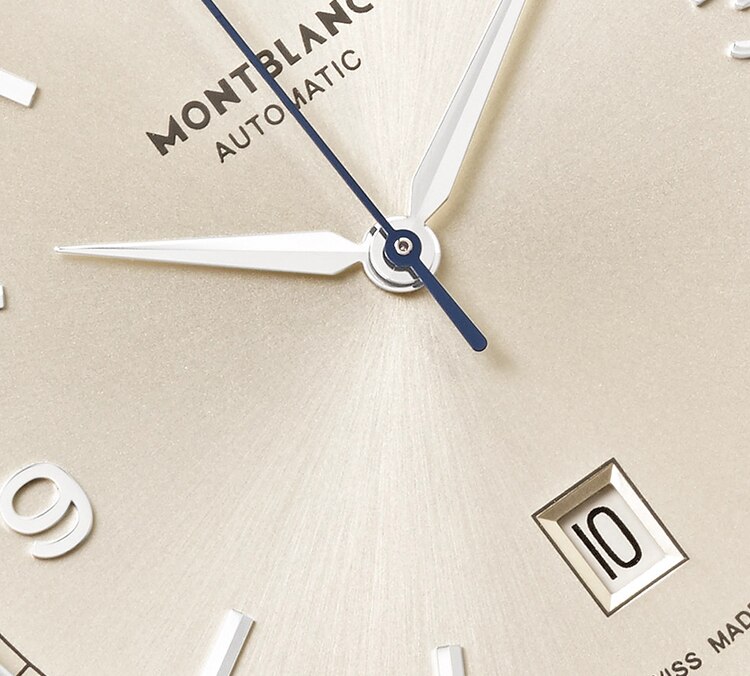 WANT TO SEE MORE?
This is just one of the many luxury watch brands currently available on MR PORTER. Click below to explore the full range.