The History
Nestled high in the Jura Mountains, the Vallée de Joux is Swiss watchmaking's cradle of haute complications: an 18th-century Silicon Valley. And, back then, Mr Georges-Édouard Piaget was the one providing the microchips. Founded in 1874, his workshops supplied components and movements to some of the most prestigious watch brands. By the 1920s, Mr Piaget had become a creator of complete watches, finally placing his own name on a dial in 1943. By 1957, Piaget's stock in trade was cemented: innovative ultra-slim dress watches. And more recently, dress watches with a penchant for the high life – a glamorous bent that Richemont Group couldn't resist, snapping it up in 1988 and positioning it at the top of its horological tree.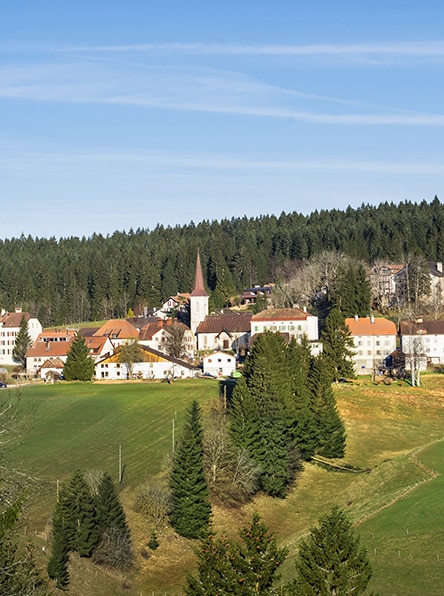 Sophisticated, refined and exquisitely hand-crafted, every watch from the King of Ultra-Slim speaks of rakish, loosened-black-tie élan – even the sportier numbers with racing-blue dials. No wonder ruffled boy wonder Mr Ryan Reynolds is Piaget's brand ambassador.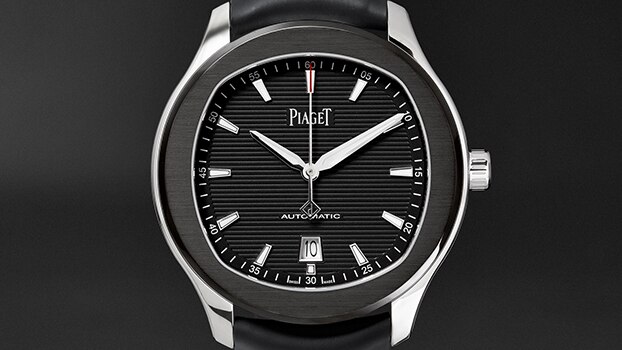 Polo S
Recent years have seen Switzerland's finest watch brands waking up to the newly moneyed millennial, rediscovering the versatility and virility of stainless steel and having some fun in the process. A case in point is Piaget's youthful reboot of its 1980s icon, Polo, now framed by a smart new cushion case.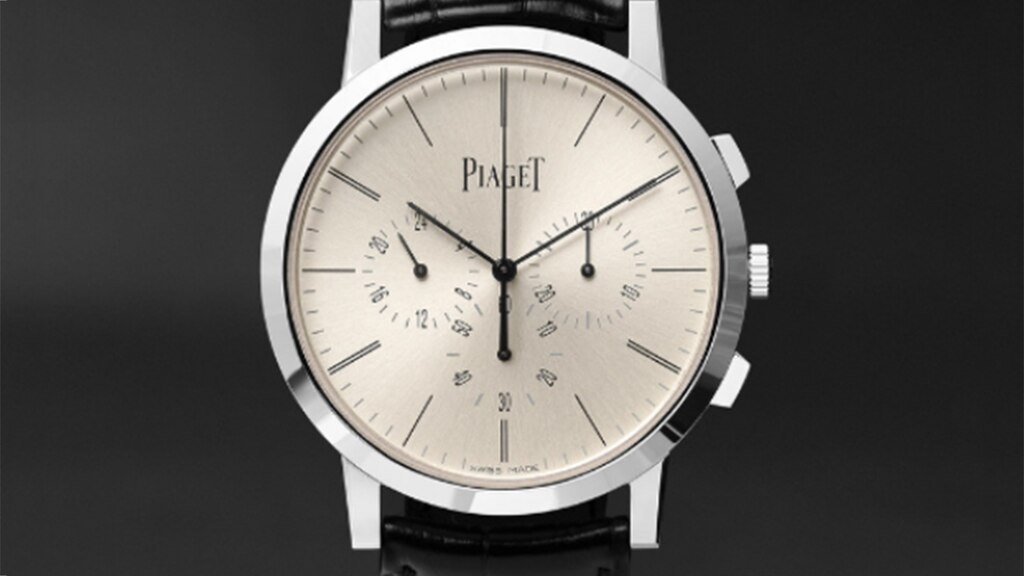 Altiplano
Piaget's revolutionary, 2mm-thick 9P calibre of 1957 (see Innovations, below) lent itself to a broader 20.5 mm dial opening, heralding an expansive aesthetic and an appropriate new name: Altiplano, after the pancake-flat Bolivian Plateau. The ultimate, unanimous tuxedo timepiece.
Steeped in blue-blooded Jura Mountains pedigree, Piaget was one of the first Swiss watchmakers to blossom beyond stuffy horology, embracing its adoption by the international elite and even encouraging its luxury-lifestyle connections.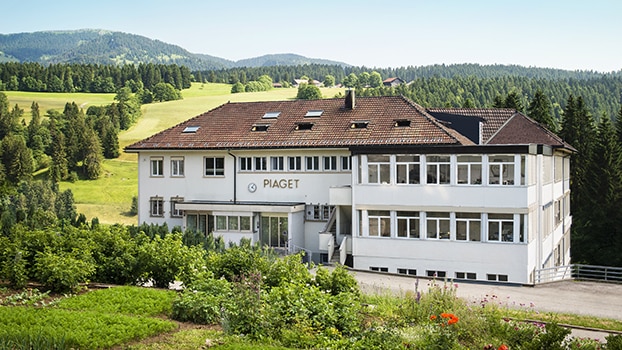 Innovation Through Isolation
Piaget's ateliers are still to be found in La Côte-aux-Fées, a town 3,400ft above sea level that's cut off by every brutal winter. Its rough climate and remoteness acted as Darwinian selection factors in the 19th century – if you were not self-sufficient during the winter, you did not survive. Meaning Piaget's obsessive artisans had nothing to do, away from the summer's dairy farming, but pursue absolute perfection. A surviving philosophy for the brand.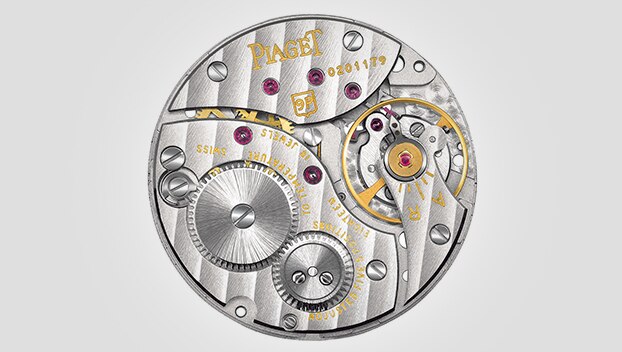 The Coin-Thin Calibre 9P
Despite its apparent simplicity, the ultra-thin watch is considered a watchmaking achievement up there with the hyper-complex tourbillon, thanks to the miniscule mechanics at play. Making the Calibre 9P, unveiled by Mr Valentin Piaget in 1957, a particularly impressive feat – no more voluminous than a two-franc coin yet ticking steadily and precisely.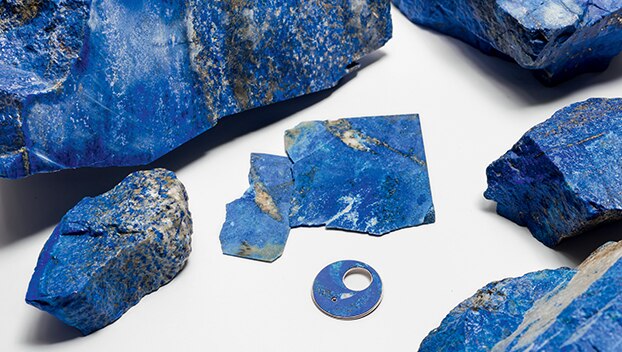 The Watchmaker-Jeweller
Since 1963, Piaget has nurtured a speciality for exotic hardstone and semi-precious dials, finely sliced from brittle tiger's eye and lapis lazuli. Its top-flight jewellery division is housed on Geneva's Plans-Les-Ouates industrial estate, or "Plans-Les-Watch" as the locals know it, thanks to neighbours Vacheron Constantin, Patek Philippe, Harry Winston and Rolex.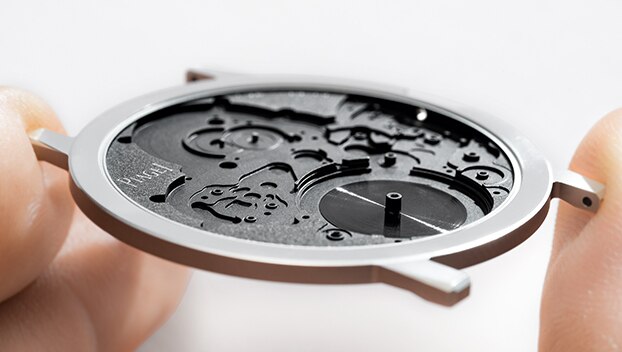 The World's Thinnest Watch
Bulgari robbed Piaget of the record for world's thinnest automatic watch in 2018. But Piaget still rules the roost, in a conceptual guise at least. Revealed the same year, the Altiplano Ultimate Concept is the world's thinnest mechanical watch at just 2mm of wafer-thin genius.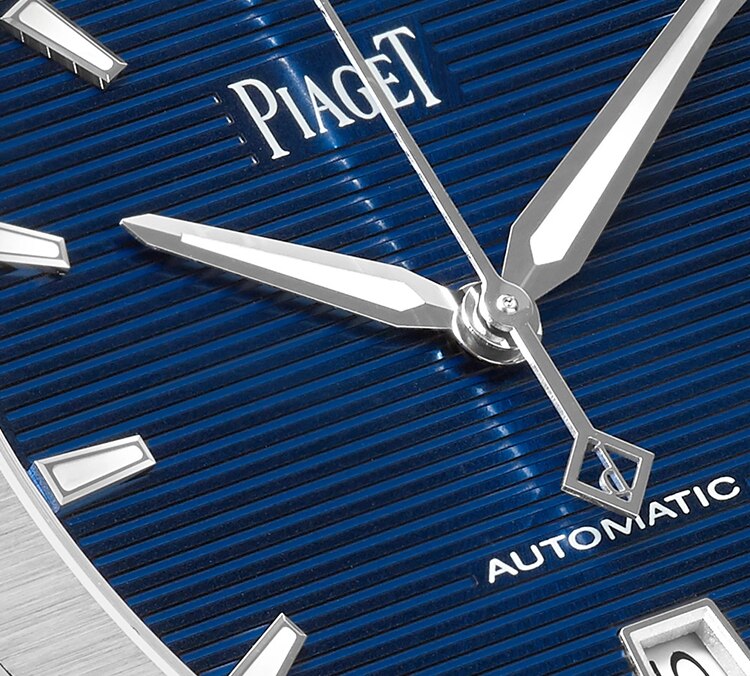 WANT TO SEE MORE?
This is just one of the many luxury watch brands currently available on MR PORTER. Click below to explore the full range.