The History
Since 2013, Mr Cameron Weiss has made an irresistible argument for the modern American Dream via his home-crafted West Coast horology. After graduating from the Swatch Group's Nicolas G Hayek Watchmaking School in Miami as a fully certified Swiss watchmaker, Mr Weiss underwent further training at Audemars Piguet and Vacheron Constantin. He then launched his namesake brand, with a commitment to small-batch craft, premium materials and Swiss techniques. His designs are inspired by vintage gauges and aviation, each with a leather strap by 113-year-old tannery Horween. All are kept on time either by precision Swiss mechanics or his high-end interpretation of the Unitas pocket-watch movement, with each timepiece personally hand-finished in-house.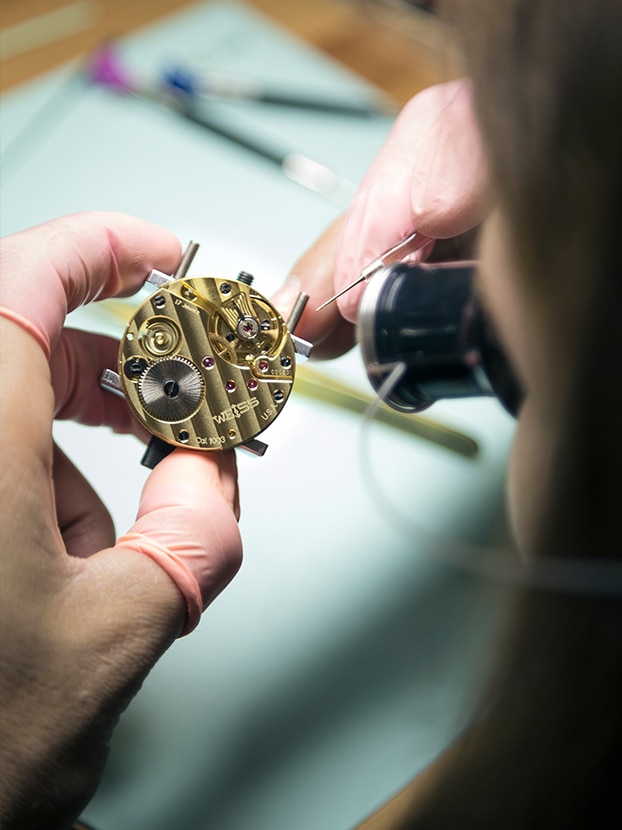 No-frills tool watches that'll work as perfectly with a double-breasted suit as a pair of camo combats, Weiss is the perfect choice – for you, your watch wardrobe and, dare we say it, American watchmaking's revival.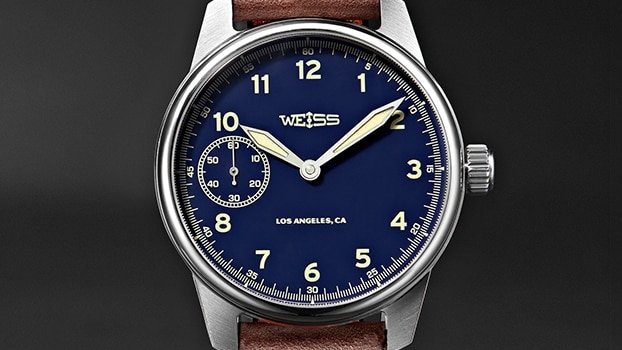 American Issue Field Watch
Every example of the Weiss' flagship field watch features the brand's in-house manufactured calibre 1003 mechanical movement, its geometry drawing from Switzerland's classic, oversized and hand-wound Unitas ETA 6497 calibre. The Unitas was originally for pocket watches, so has hefty 42mm proportions.
Automatic Issue Field Watch
For some, the daily act of winding their wristwatch is a sacred ritual. For others (those tardy sorts who never remember) it's a nuisance. The Automatic Issue Field Watch is the answer: the same 38mm proportions as the Standard Issue, but fitted with a self-winding "automatic" movement, sourced from Swiss brand Eterna.
A new brand that taps into the rich heritage of American horology. Scroll down to learn more about the world of Weiss.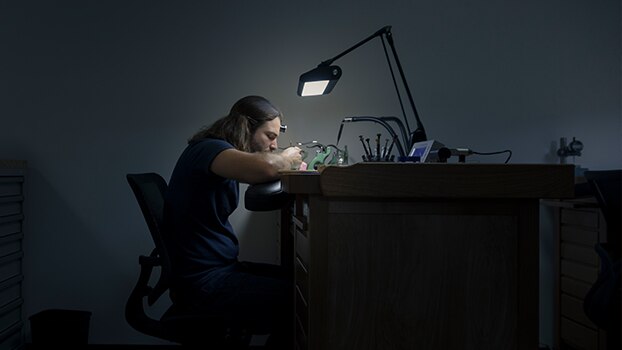 Mr Cameron Weiss and his now-wife Mrs Whitney Weiss celebrated their first watch sale by eloping to Temescal Canyon with their dog Jules and two close friends as witnesses. Since featuring in the Los Angeles Times in October 2014 – "Time is money for an old-school watchmaker" – the family-owned company has grown exponentially, moving twice more to bigger premises. The Weisses are now located in a state-of-the-art workshop in Torrance, California.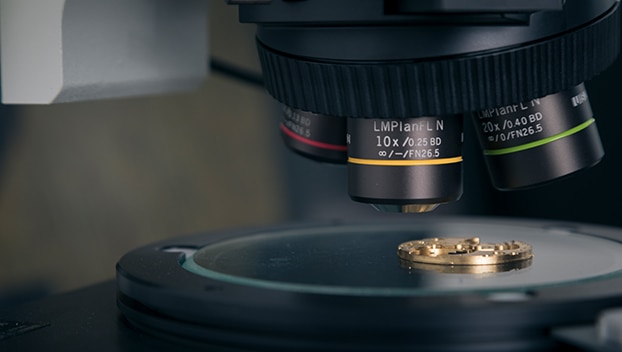 The Personal Touch
Mr Cameron Weiss is a certified CNC programmer and member of the US National Association of Watch and Clock Collectors. Each calibre 1003 movement is machined, hand-jewelled, plated and finished in-house, a process taking 35 hours per watch.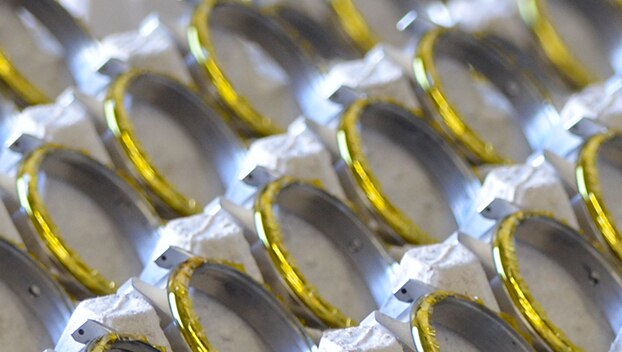 Time To Shine
All Weiss cases, crowns and buckles are machined from single blocks of surgical stainless steel, which gives the finest finish and best resistance to corrosion. Each case front and back is polished and grained for optimum light play.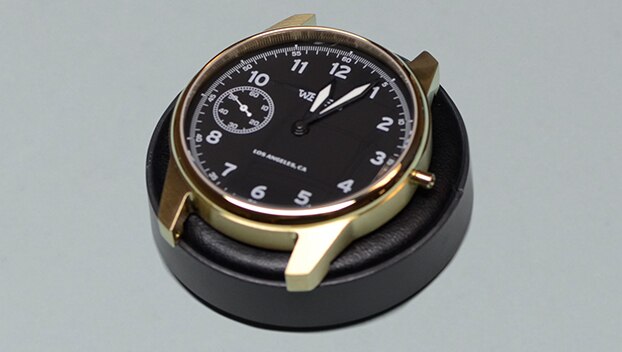 A Nod To The Past
Weiss dials are made from a special brass alloy to prevent weak spots, and painted first with colour, then with text. Mr Weiss looked to cockpit readouts for just the right amount of nostalgia.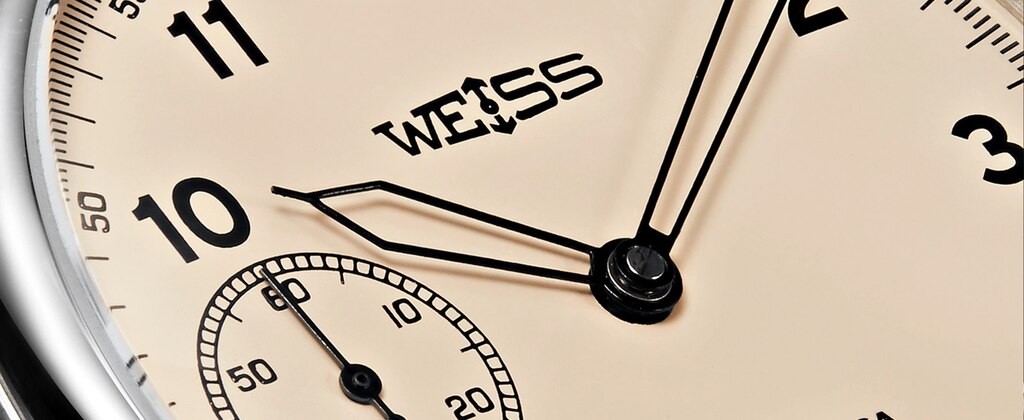 WANT TO SEE MORE?
This is just one of the many luxury watch brands currently available on MR PORTER. Click below to explore the full range.