THE KNOWLEDGE
How To Choose A Watch

THE KNOWLEDGE
How To Choose A Watch
The Choice Is Yours
Luxury watches are expensive things, there's no way around it. But every penny is worth it. Fine watchmaking really is a case of getting what you pay for. Not only is the way a mechanical watch is manufactured extraordinarily labour-intensive, demanding a level of craftsmanship seldom found beyond the valleys of the Swiss Jura Mountains, but just a little TLC will mean your wristwatch will tick for ever, potentially accrue in value, even. But what sort of design, heritage or make-up speaks to you, and what does it say about you? Why do watch nerds get so animated when discussing quartz versus automatic, and should you care, too? And what on Earth is a tourbillon? Read on…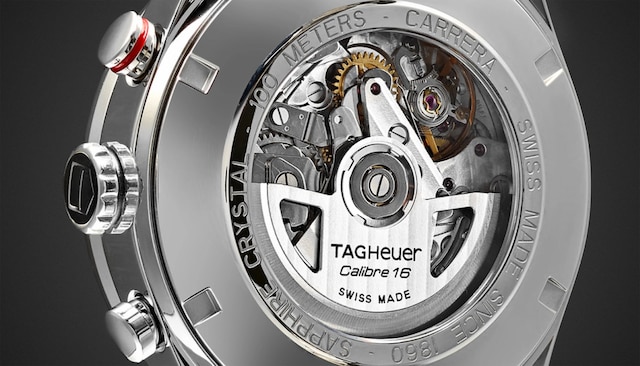 01. Consider The Movement
If you're showing off your new watch, the first thing any watch snob will do, instead of admiring the dial, is to turn it over. To pass muster, a "proper" watch will be powered by a mechanical movement, and they'll know because it will usually be displayed through a clear case back. 
A mechanical movement is a beguiling thing to behold and listen to, ticking away at 28,800 vibrations per hour. Its hundred-odd tiny parts are all machined laboriously and precisely from steel or brass, polished to varying degrees of shimmer and shine, then hand-assembled by one of the world's most skilled workforces in light-drenched mountain-top ateliers.
But such precise micro-engineering comes at a price. If you can't afford it, or simply don't care for mechanics, have no fear. There's no shame in a battery-powered quartz movement, despite what those snobs tell you. Quartz will only lose a minute a year and will never need to be wound up (until the battery runs out).
How much to spend and what will that get you? Like holidays or property, that age-old adage applies to wristwatches, too. Spend as much as you can afford. Whatever that figure is, rest assured, you will always get your money's worth.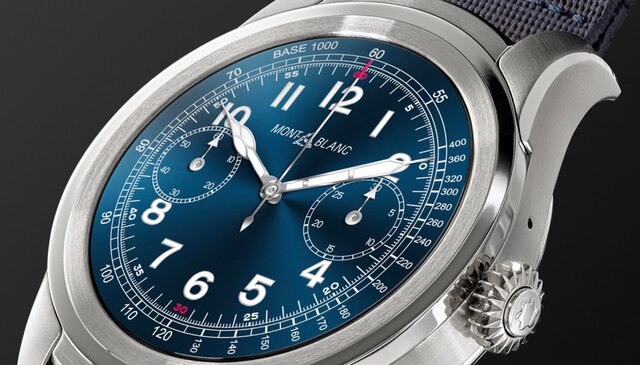 The entry-level purchase: the watch world is not quite as elitist as you may think. Just a few hundred pounds (or the equivalent) will get you a decent piece of wristwear, with all the aftersales support you'd expect from a watch 10 times the price. What's more, this sector is increasingly populated by the big fashion brands, which means the designs are executed with a flair that's rare in the higher echelons. Swiss-made automatic movements are rare at this price point, but there are a couple of marvellous brands that offer them for less than £1,000 (or just over) – look to Oris and Junghans if only mechanicals will do.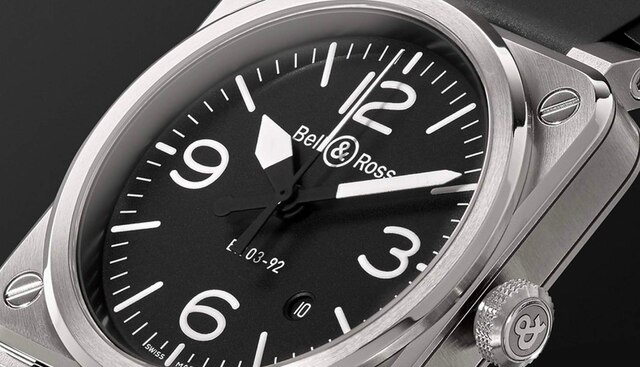 Your first proper watch: this is the budget bracket you should be considering with your first company bonus, but this is also where it can get overwhelming. So many of Swiss watchmaking's enduring classics fall into this category, and you'll never go wrong purchasing one, whether it's a Bell & Ross BR 01 or a Jaeger-LeCoultre Master Control Date Automatic.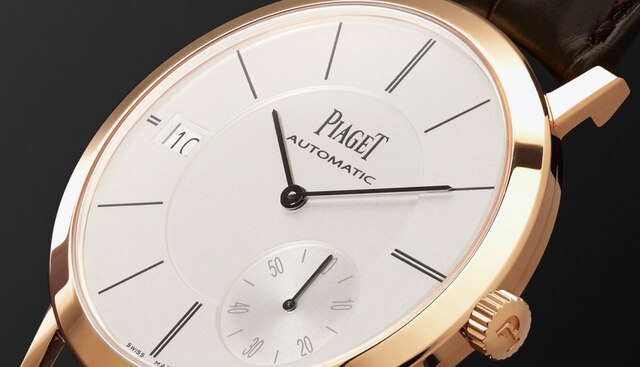 The beginning of the collection: above £5,000, you're venturing into "manufacture" status, meaning brands that craft most of their components in house, for movements and case designs exclusive to them, with exacting hand-polish applied to the tiniest part as icing on the cake. Think Piaget, Jaeger-LeCoultre or IWC Schaffhausen.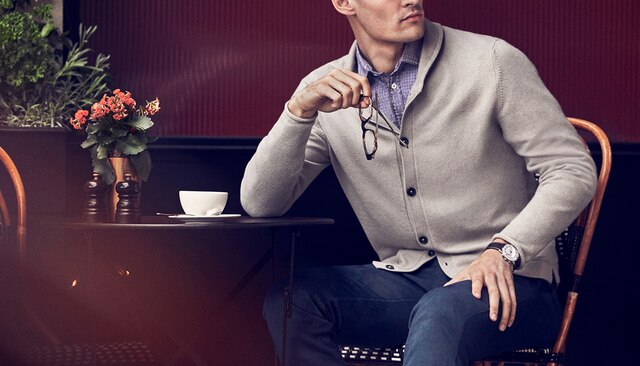 03. Consider Your Own Character
With the precise hour displayed everywhere in our always-on digital age, wearing a watch is about so much more than telling the time. It is an emotional investment that can speak volumes about you. As well as being a lifestyle choice, it needs to be fit for purpose when it comes to your actual lifestyle. Its ability to tell you whether you're running early or late is still much valued, of course.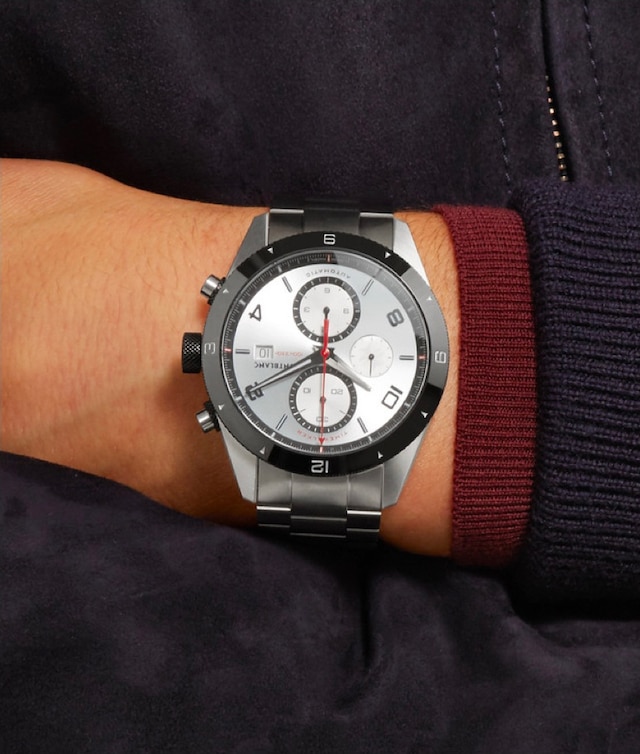 The Petrolhead
You're an oil-stained motorsport enthusiast who needs a timing instrument that's been consistently proven on the track or timing laps at the finish line. Go precision analogue on the wrist by kitting yourself out with a chronograph stopwatch function.
Choose: TAG Heuer and Montblanc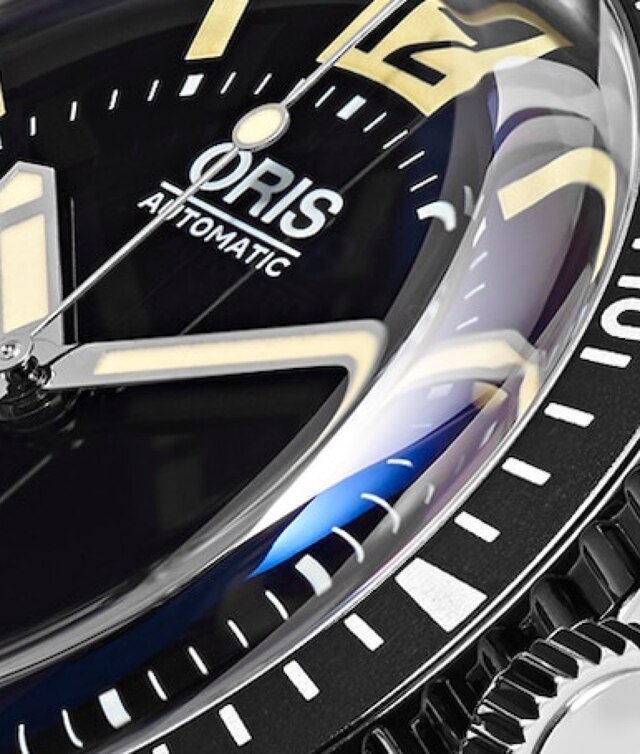 The Outdoorsman
You're more likely to be halfway up a mountain or 50m below the surface than stood at a bus stop. You value robustness, water resistance and reliability as much as all-round knockabout versatility.
Choose: Oris and Bremont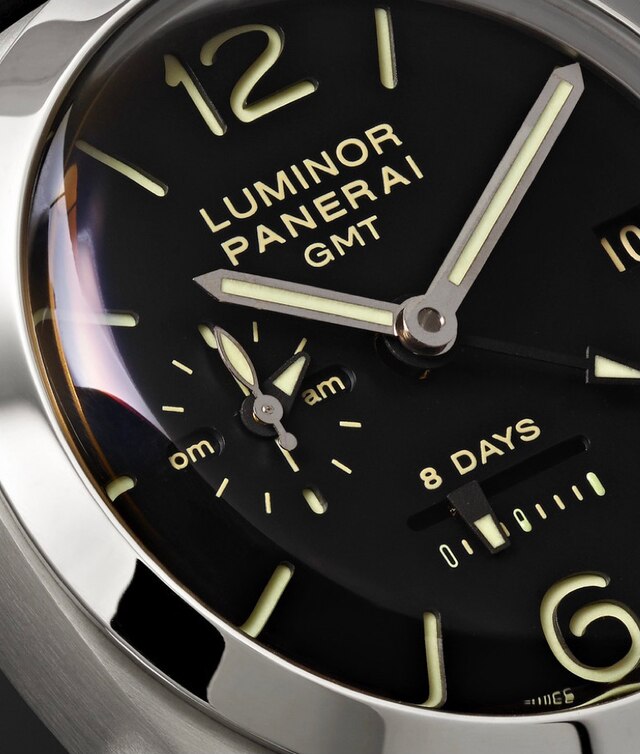 The High-Flyer
You're either glued to your FTSE 100 app, chairing a board meeting or packing for another trip to Tokyo. You love a status symbol, especially when it's fitted with a handy GMT time-zone function.
Choose: Officine Panerai and IWC Schaffhausen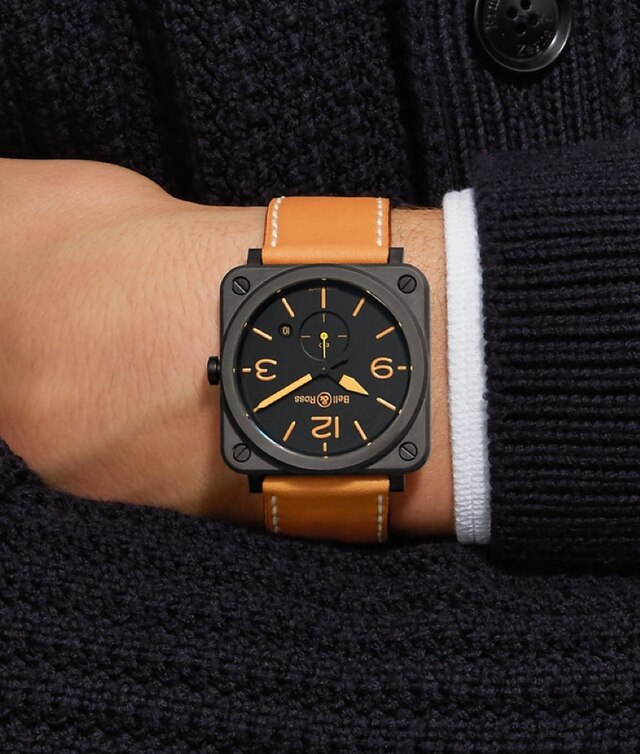 The Urban Aesthete
Artfully arranged Taschen books, black rollneck, red Miele espresso machine, but which watch? Something crisp, clean and contemporary, with plenty of talking points.
Choose: Bell & Ross and Ressence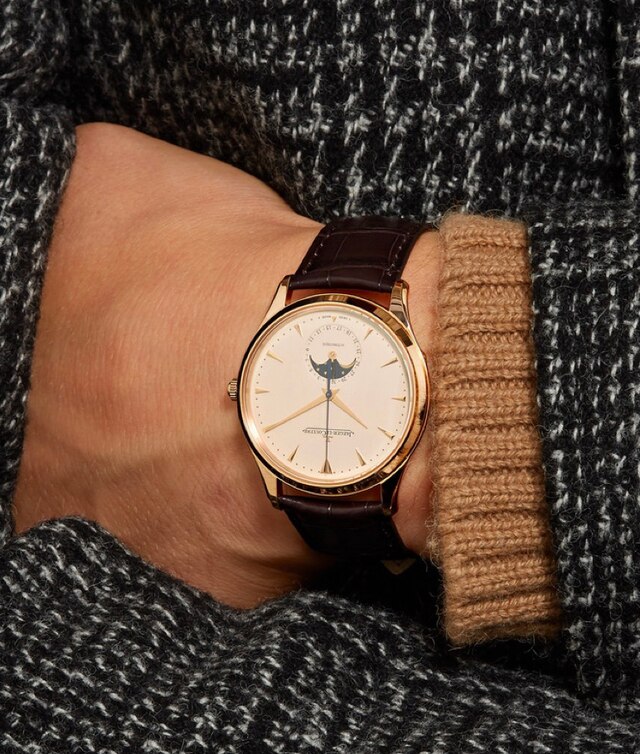 The Classics Man
You're a traditional chap with classic style, who wants to pass his watch down the generations, along with the estate. We're looking at blue-blooded horological pedigree here, designed in a timelessly classic fashion.
Choose: Zenith or Jaeger-LeCoultre.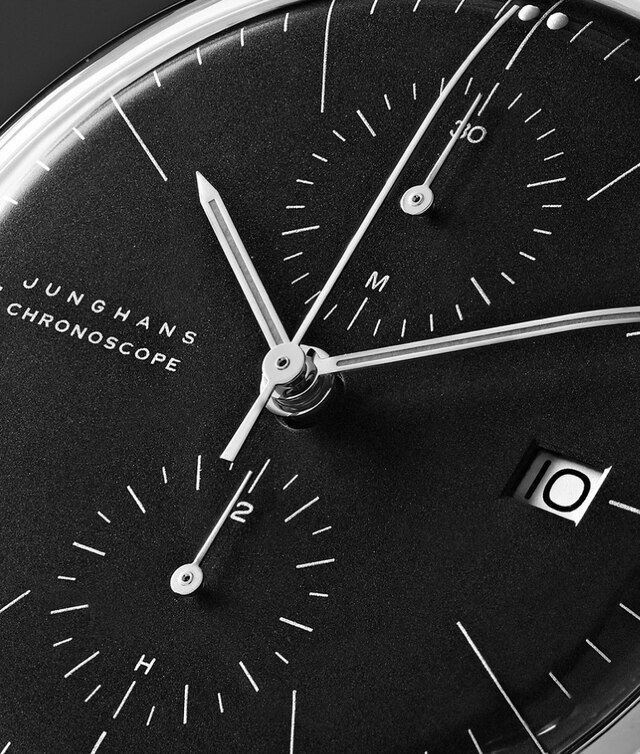 The Design Aficionado
You're all about making an unpredictable statement amid the white noise of the inner city, safe in the knowledge it's involved the hands of passionate artisans. Think new-age fun with a vintage feel.
Choose: Junghans or NOMOS Glashütte.
There's a lot of confusing jargon surrounding watches, partly because watchmaking is so innately technical. Indeed, horology is probably the only field of engineering where complicating something, rather than simplifying, is permissible – encouraged, even. And sure enough, tricksy mechanical gizmos such as tourbillons, chronographs and perpetual calendars are referred to as complications.
It doesn't have to be complicated, though, and owning a watch with a complication can be a wonderful change from the time alone. It enlivens the dial and it enlivens a conversation. Here's a quick guide to some of the complications you should be aware of.
Chronograph
Derived from the Greek for "to draw the time", the chronograph is the most visceral and adrenaline-fuelled of all the complications, given its motorsport origins and the satisfying tactility of operating the push buttons.
Shop All Chronographs
Chronograph
Derived from the Greek for "to draw the time", the chronograph is the most visceral and adrenaline-fuelled of all the complications, given its motorsport origins and the satisfying tactility of operating the push buttons.
Shop All Chronographs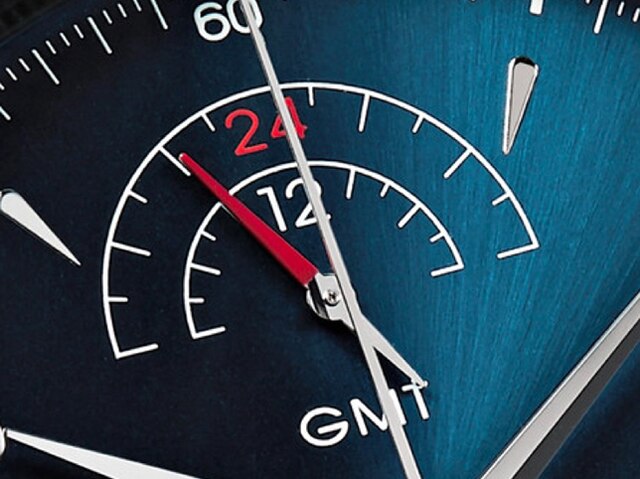 GMT
A watch with a second hour hand that indicates the time in another time zone – "home time" for perennial globetrotters. Not to be confused with worldtimer.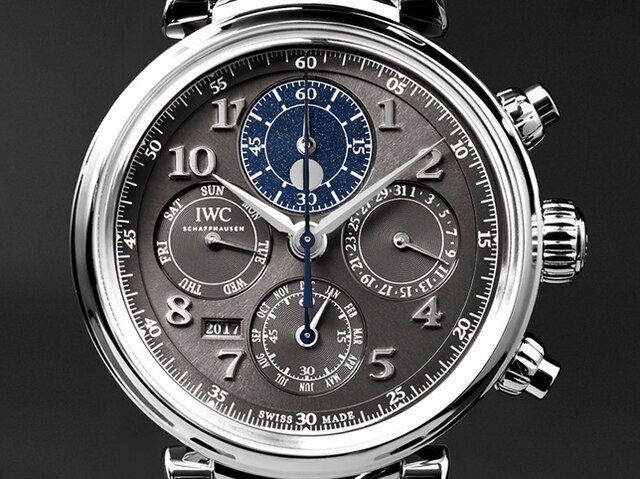 Perpetual Calendar
Always indicates the correct day, month and year without adjustment, even taking into account leap years – until 2100, that is, when we skip a leap year.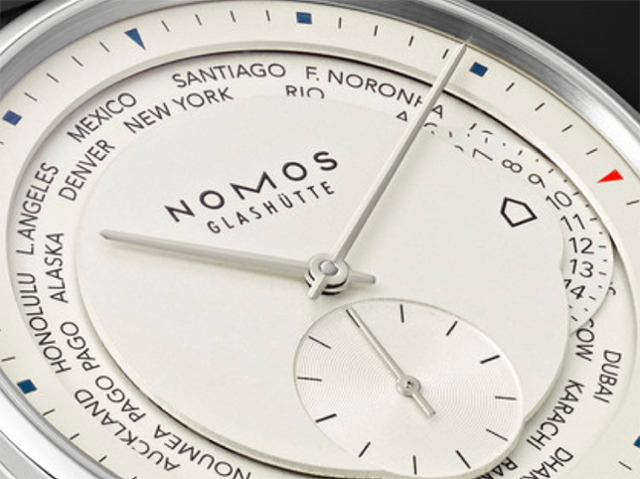 Worldtimer
A complication that, on demand, instantly indicates the time in any given time zone, often represented around the dial by major cities.
We're all preoccupied by the watches themselves, but what about the thing that adorns the other 75 per cent of your wrist? The strap, so many of us forget, is a potent expression of your personality and must co-ordinate with the rest of your ensemble, not to mention complexion and wrist size.
Be careful, though. There are sartorial rules to be respected and observed, principally concerning the match of leather strap to one's belt (black with black, brown with brown). Always resort to a steel bracelet when in doubt. And never rubber with a suit, just as you would never wear sneakers with a suit.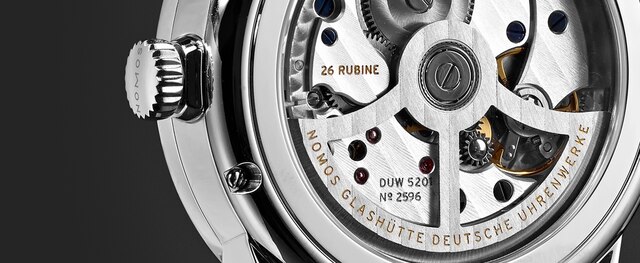 YOU'VE GOT THE KNOWLEDGE…
Now put it to use. We're constantly adding new styles, limited editions and exclusives to our luxury watch selection. Find the one that's right for you.
Shop all luxury watches