Recommended
Recommended
Price Low to High
Price High to Low
New In
ROGER DUBUIS
+ Gully Excalibur Limited Edition Hand-Wound Skeleton Flying Tourbillon 42mm Titanium and Leather Watch, Ref. No. EX0931
PRE-ORDER
ROGER DUBUIS
Excalibur Limited Edition Hand-Wound Skeleton Flying Tourbillon 42mm Titanium and Leather Watch, Ref. No. DBEX0889
LIMITED EDITION
ROGER DUBUIS
+ MR PORTER Excalibur Limited Edition Flying Tourbillon Hand-Wound 42mm DLC Titanium and Leather Watch, Ref. No. EX0960
LIMITED EDITION
ROGER DUBUIS
Excalibur Cobalt Blue Limited Edition Flying Tourbillon Hand-Wound 42mm CarTech Micro-Melt BioDur CCMTM and Leather Watch, Ref. No. DBEX0838
LIMITED EDITION
ROGER DUBUIS
Excalibur EON Gold Limited Edition Automatic Skeleton Flying Tourbillon 42mm 18-Karat Pink Gold and Leather Watch, Ref. No. DBEX0836
LIMITED EDITION
ROGER DUBUIS
Excalibur Spider Huracán Automatic 45mm 18-Karat Pink Gold, Titanium and Rubber Watch, Ref. No. RDDBEX0750
ROGER DUBUIS
Excalibur Spider Huracán St Evo 2 Black Carbon SMC Automatic 45mm Titanium and Rubber Watch, Ref. No. EX0972
LIMITED EDITION
ROGER DUBUIS
Excalibur Automatic Skeleton 42mm Stainless Steel Watch, Ref. No. EX0793
ROGER DUBUIS
Excalibur Huracán Limited Edition Automatic Skeleton 45mm Ceramic Watch, Ref. No. EX0947
ROGER DUBUIS
Excalibur Spider Huracán Black DLC Automatic 45mm Titanium and Rubber Watch, Ref. No. RDDBEX0749
ROGER DUBUIS
Excalibur 45 Automatic 45mm DLC Titanium and Rubber Watch, Ref. No. RDDBEX0907
SOLD OUT
ROGER DUBUIS
Excalibur EON Gold Limited Edition Hand-Wound Double Flying Tourbillon 45mm 18-Karat Pink-Gold and Leather Watch, Ref. No. DBEX0818
SOLD OUT
ROGER DUBUIS
Excalibur Spider Huracán Black DLC Automatic 45mm Titanium and Rubber Watch, Ref. No. RDDBEX0829
SOLD OUT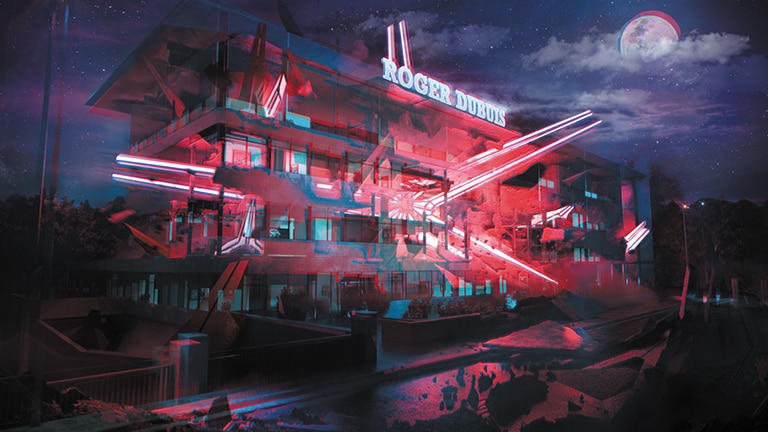 The History
Founded in 1995, the story of Roger Dubuis is marked by incredible success. Striking a fine balance between meticulous watchmaking expertise and avant-garde design, its watches immediately made their mark and turned the company into a renowned specialist in architectural skeletonized movements.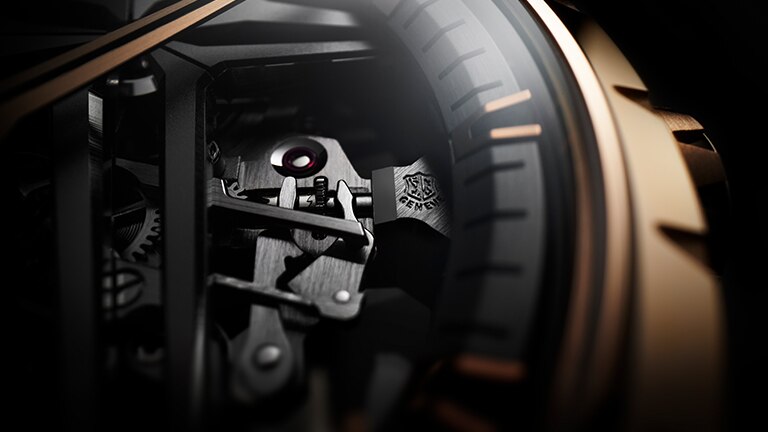 Poinçon de Geneve certified
For Roger Dubuis, the Poinçon de Genève, one of the most demanding signatures in fine watchmaking, is not an end in itself, but rather a starting point in its quest for excellence.