THE KNOWLEDGE
How To Look After a Luxury Watch
THE KNOWLEDGE
How To Look After a Luxury Watch
If properly cared for, a fine watch will last a lifetime and beyond. You may have inherited yours and be intending one day to pass it on. To keep it in fine working order, here's everything you need to know, courtesy of vintage watch expert Mr Alan Bedwell, founder of Foundwell.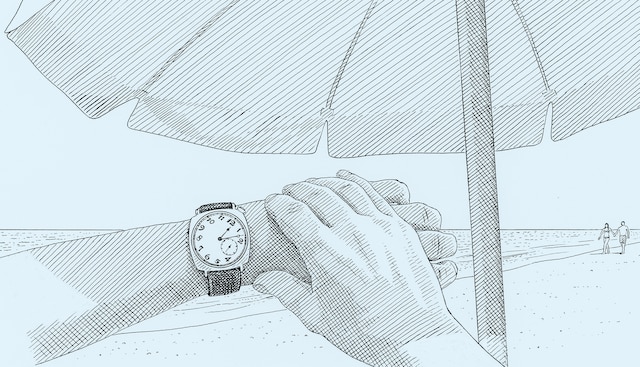 Keep The Watch Out Of Direct Sunlight
Prolonged exposure to strong sunlight can fade the colours on your watch. Heat can also damage the movement's components.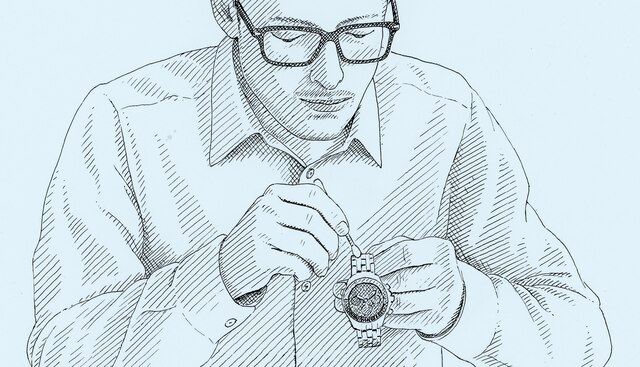 Surface Clean Your Watch Regularly
Use a soft damp cloth to clean metal watch cases and bracelets, and a cotton bud to get into links. This is especially important after having been in salt water or chlorinated water, both of which can be corrosive. Don't immerse your watch in hot water. Even if it is water resistant, high temperatures can damage the gaskets. Avoid getting leather straps wet.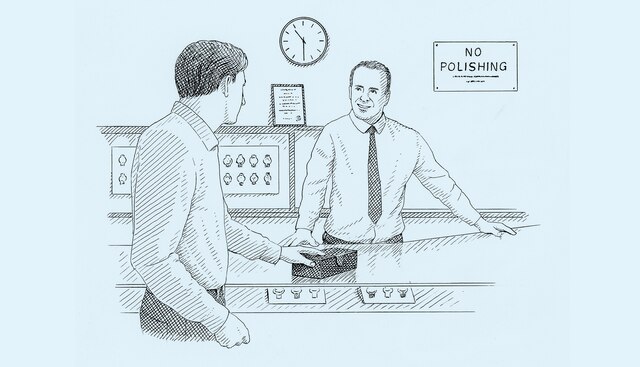 Have Your Watch Professionally Serviced
Again, like a car, book your watch in for a general check-up every three years or so. If you encounter any problems with the watch, take it to a professional. Unless you're an expert, don't attempt to tinker with it yourself. Opening the watch in a non-sterile environment will expose it to dust. Make sure they professionally seal the watch afterwards and pressure-test the case to check it is water tight. Whatever you do, make sure you tell them not to polish the watch or replace the hands or bezel. This will drastically reduce its resale value. Collectors pay far more for an unpolished watch that has all its original features. A few scratches here and there and a bit of a patina are all part of a watch's history.
Essential Watch Accessories
All you need to store and display your luxury watch collection, and ensure that it is in the best possible condition
Avoid leaving your watch too close to anything that contains a strong magnet, such as stereo speakers, fridges (especially with fridge magnets), magnets on bags, etc. Such proximity can magnetise components within the watch, which can result in it losing accuracy, either gaining or losing time. A watch can stop working at 60 gauss (the measurement of magnetic strength). To put that in context, the magnet of a fridge door is about 50 gauss.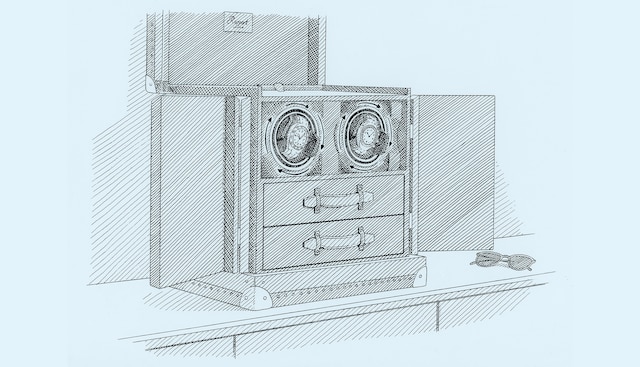 Keep Your Watch Ticking Over
A watch's movement is a bit like a car's engine. It needs to tick over regularly or the parts could seize up. Wind your mechanical watch often, but don't overwind it. When you feel resistance, stop. For automatic watches, you can also use a watch winder, set for, say, 30 minutes a day, which will keep the watch parts in good order without wearing them out.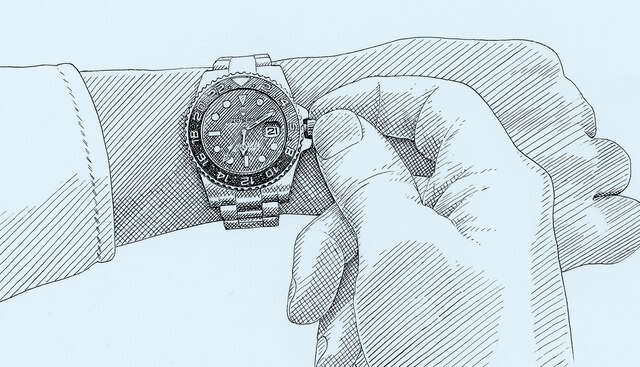 Never Change The Date Between 9 And 3 O'Clock
When setting the date on a luxury watch, make sure the hour hand is somewhere in the lower half of the dial – let's say six o'clock. Why? The watch's movement will automatically flip to the next day at midnight, but the gears responsible take a while to engage before 12 and to disengage after. Manually adjusting the date when the gears are engaged risks damaging the movement, which could result in misalignment of the date in the window or a broken component that will need to be replaced. A useful tip is to set the date to the day before and then wind the hour hand around until the right date appears. That way, you can easily discern between 12 midday and 12 midnight.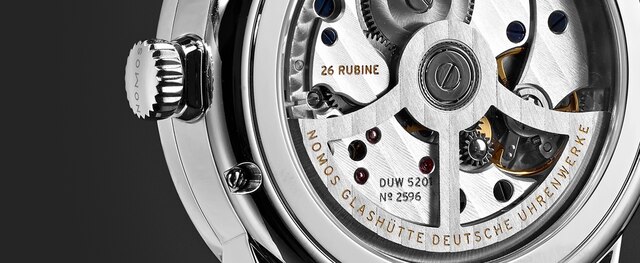 YOU'VE GOT THE KNOWLEDGE…
Now put it to use. We're constantly adding new styles, limited editions and exclusives to our luxury watch selection. Find the one that's right for you.
Shop all luxury watches