Recommended
Recommended
Price Low to High
Price High to Low
New In
VACHERON CONSTANTIN
Historiques Triple Calendar Hand-Wound 40mm Stainless Steel and Alligator Watch, Ref. No. 3110V/000A-B425 BU22
VACHERON CONSTANTIN
Historiques American 1921 Hand-Wound 40mm 18-Karat White Gold and Leather Watch, Ref. No. 82035/000G-B735
VACHERON CONSTANTIN
Patrimony Automatic 40mm 18-Karat Pink Gold and Alligator Watch, Ref. No. 85180/000R-B515
VACHERON CONSTANTIN
Fiftysix Complete Calendar Automatic 40mm 18-Karat Pink Gold and Leather Watch, Ref. No. 4000E/000R-B065
VACHERON CONSTANTIN
Patrimony Retrograde Day-Date Automatic 42.5mm 18-Karat Pink Gold and Alligator Watch, Ref. No. 4000U/000R-B516
VACHERON CONSTANTIN
Fiftysix Automatic 40mm 18-Karat Pink Gold and Leather Watch, Ref. No. 4600E/000R-B576
VACHERON CONSTANTIN
Traditionnelle Automatic Complete Calendar 40mm Stainless Steel and Alligator Watch, Ref. No. 4000E/000A-B439 X40A2017
VACHERON CONSTANTIN
Patrimony Perpetual Calendar Ultra-Thin Automatic 41mm 18-Karat Pink Gold and Alligator Watch, Ref. No. 43175/000R-9687
VACHERON CONSTANTIN
Patrimony Hand-Wound 40mm 18-Karat Pink Gold and Alligator Watch, Ref. No. 81180/000R-B518
VACHERON CONSTANTIN
Fiftysix Day-Date Automatic 40mm Stainless Steel and Alligator Watch, Ref. No. 4400E/000A-B437
VACHERON CONSTANTIN
Fiftysix Automatic Complete Calendar 40mm 18-Karat Pink Gold and Alligator Watch, Ref. No. 4000E/000R-B438
VACHERON CONSTANTIN
Historiques American 1921 Hand-Wound 40mm 18-Karat Pink Gold and Alligator Watch, Ref. No. 82035/000R-9359
VACHERON CONSTANTIN
Overseas Dual Time Automatic 41mm 18-Karat Pink Gold and Alligator Watch, Ref. No. 7900V/000R-B336
VACHERON CONSTANTIN
Fiftysix Automatic Complete Calendar 40mm Stainless Steel and Alligator Watch, Ref. No. 4000E/000A-B548
VACHERON CONSTANTIN
Patrimony Automatic 40mm 18-Karat White Gold and Alligator Watch, Ref. No. 85180/000G-9230
VACHERON CONSTANTIN
Patrimony Automatic 40mm 18-Karat Pink Gold and Alligator Watch, Ref. No. 85180/000R-9248
VACHERON CONSTANTIN
Fiftysix Day-Date Limited Edition Automatic 40mm 18-Karat Pink Gold and Alligator Watch, Ref. No. 4400E/000R-B436
VACHERON CONSTANTIN
Traditionnelle Complete Calendar Automatic 41mm 18-Karat Pink Gold and Alligator Watch, Ref. No. 4010T/000R-B344
VACHERON CONSTANTIN
Fiftysix Automatic 40mm Stainless Steel and Alligator Watch, Ref. No. 4600E/000A-B442
VACHERON CONSTANTIN
Traditionnelle Tourbillon Automatic 41mm 18-Karat Pink Gold and Alligator Watch, Ref. No. 6000T/000R-B346
VACHERON CONSTANTIN
Overseas Automatic 41mm 18-Karat Pink Gold and Alligator Watch, Ref. No. 4500V/000R-B127
VACHERON CONSTANTIN
Fiftysix Automatic 40mm 18-Karat Pink Gold and Alligator Watch, Ref. No. 4600E/000R-B441
VACHERON CONSTANTIN
Overseas Automatic Chronograph 42.5mm 18-Karat Pink Gold and Alligator Watch, Ref. No. 5500V/000R-B074
VACHERON CONSTANTIN
Patrimony Hand-Wound 40mm 18-Karat Pink Gold and Alligator Watch, Ref. No. 81180/000R-9159
VACHERON CONSTANTIN
Fiftysix Automatic 40mm Stainless Steel and Alligator Watch, Ref. No. 4600E/000A-B487
VACHERON CONSTANTIN
Patrimony Moon-Phase and Retrograde Date Automatic 42.5mm 18-Karat Pink Gold and Alligator Watch, Ref. No. 4010U/000R-B329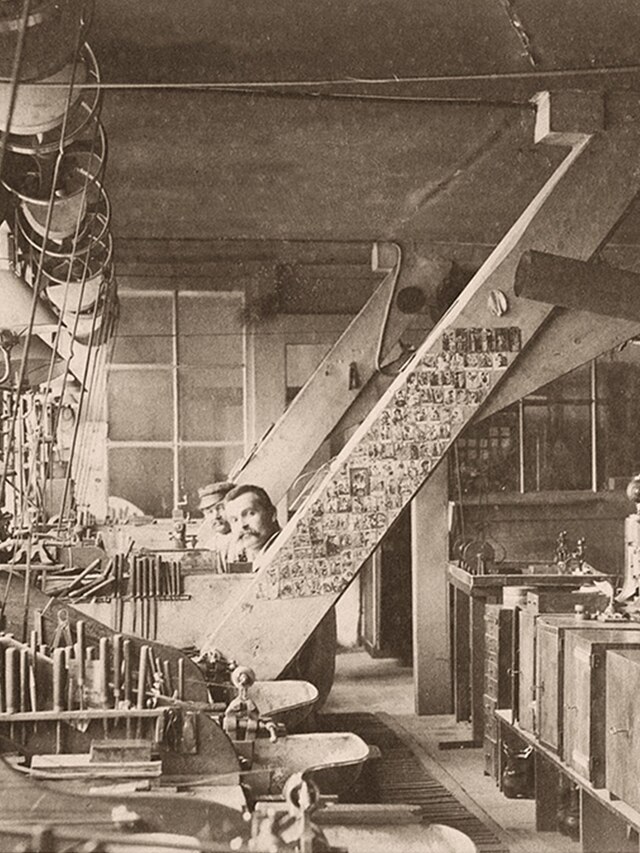 The History
It was in the heart of Geneva that Mr Jean-Marc Vacheron opened his atelier in 1755. His son and grandson soon joined, then hotshot salesman Mr François Constantin came aboard in 1819, his inspiring motto, "Do better if possible, and that is always possible," first appearing that year. Now wholly owned by the Richemont group, Vacheron Constantin is a grande maison in the truest sense – a master of every high-horological complication and a virtuoso in the métier d'arts decorative crafts.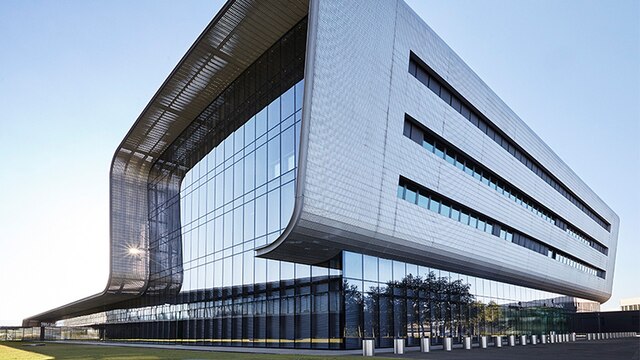 Island Hopping
Mr Jean-Marc Vacheron's first premises on Geneva's Tour de l'Île couldn't keep up with the firm's expansion, so in 1875 Jean-François Constantin erected, on the "Quai de l'Île" island across the road, a modern manufacturing plant, the first of its kind in Geneva, designed by the same architect behind the city's Grand Théâtre opera house. Today, having expanded further, the firm's has a boutique on place Longemalle, in the centre of Geneva, while manufacturing, Heritage Department and HQ have moved to a modernist, hyper-architectural facility designed by Mr Bernard Tschumi in 2004, in the city's southern suburbs.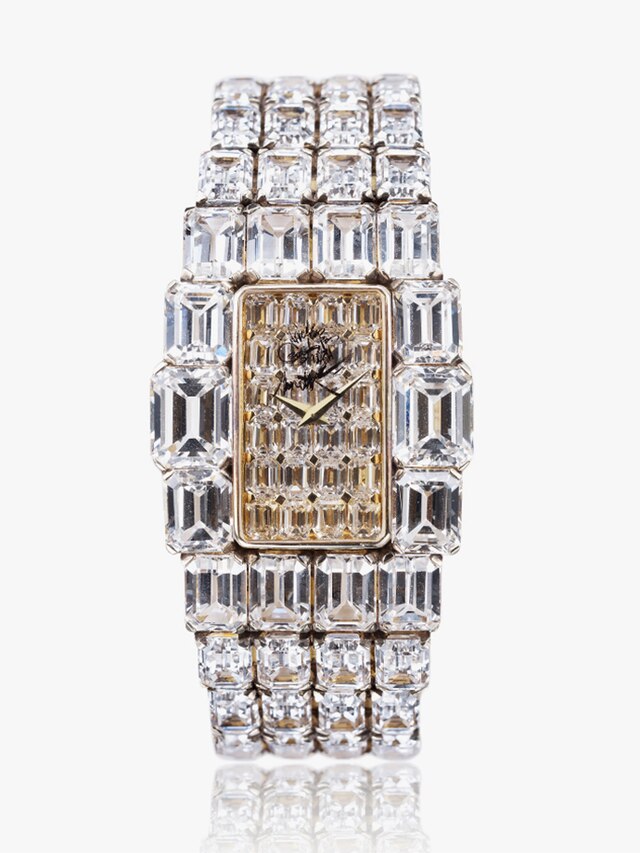 Rock Star
Carved out of a one-kilo solid-gold ingot and set with 118 diamonds totalling 130 carats, the Kallista (Greek for "most beautiful") watch of 1979 takes the stage as one of the most dazzling horological creations in Swiss history. It took five years to match all of the emerald-cut diamonds and more than 6,000 man hours of work to complete the masterpiece. Needless to say Kallista was the most expensive watch of its time.