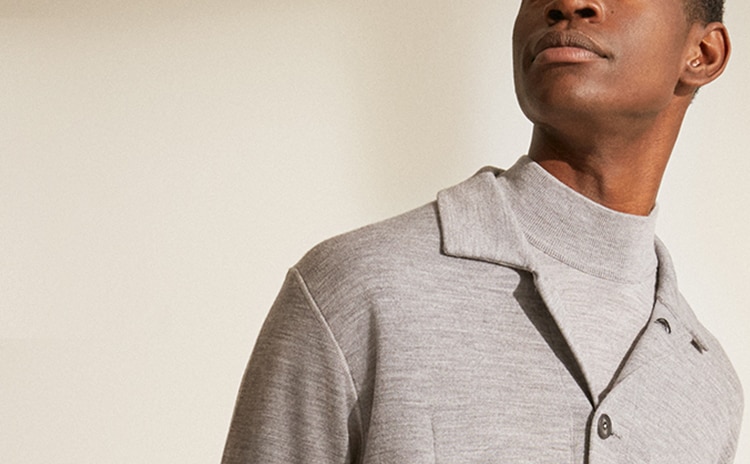 Customer Care
Exchanges and Returns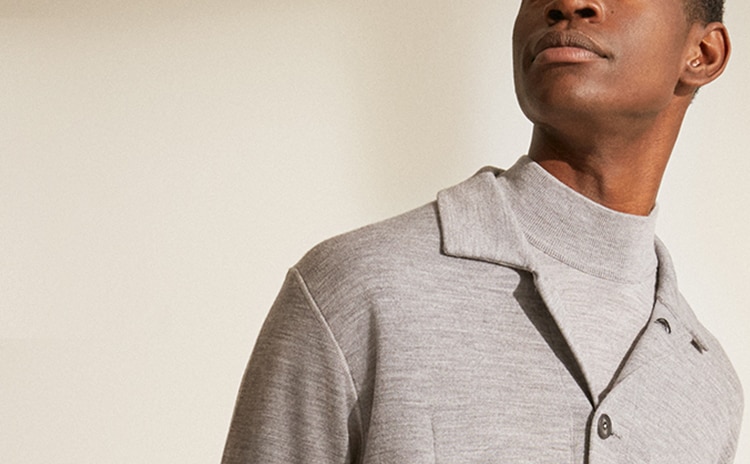 Customer Care
Exchanges and Returns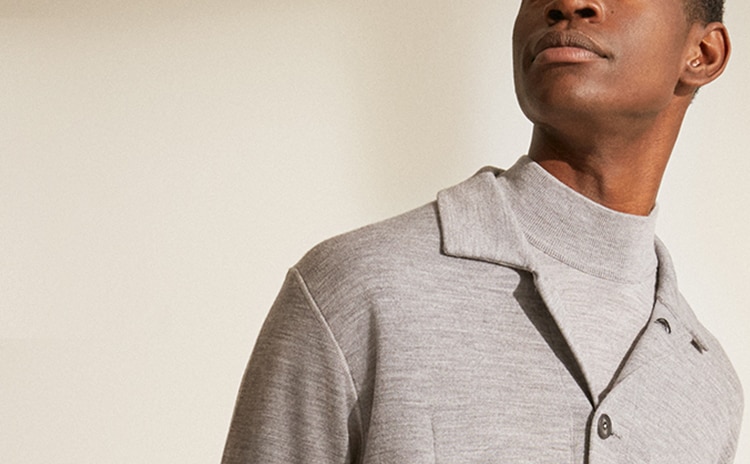 Customer Care
Exchanges and Returns
Track your Return
You may follow the progress of your return here.
Holiday Return Policy
All orders placed and delivered between 13 November 2023 and 10 December 2023 can be exchanged or returned for a refund until 7 January 2024. Orders delivered after 10 December 2023 follow the ordinary return policy of 28 days.
Exchanges and Returns
Try your purchase on in the comfort of your own home and let us know straightaway if you'd like a different size or a refund and we'll collect from your home, work or an alternative address.
You have 28 days from receiving your order to:
Create an exchange or return in your MR PORTER account
Take your return to your nearest drop off point or book your complimentary collection
Send your purchase back to us
Items must be returned to us unused with all MR PORTER tags and designer labels still attached. Returns that do not meet our policy will be sent back to you.
Need a different size or colour?
There's no cost to exchange your purchase for an alternative size or colour (subject to availability when you request a return). Although if you're based outside the EU, taxes and duties are applicable. If you wish to try another style, simply return it for a store credit refund and purchase the new item separately
Returning your purchase
As soon as you've decided you'd like to return, let us know. You have 28 days from the date you received your order to follow the below steps:
1.  Sign in to your account and under My Orders, select the order number containing the item(s) you would like to return.
2.  Click on the 'CREATE EXCHANGE/RETURN' button and choose the reason for return. If you'd like an exchange, select your preferred size.
3.  Check the box to agree with our Return Policy. We'll then send you an email with your return instructions.
4.  Sign the returns proforma invoice included in the box with your order. If you no longer have this, you can find a replacement PDF copy attached to your Dispatch Email. Seal your box before handing to the courier.
5.  Return your purchase:
a) Return for free at your nearest DHL service point.
b) Book a free returns collection:
Online
Click on the link here or in your returns email. Make sure your country/region is correct in the top-right hand corner of the page and follow these steps:
You will be asked if you need a DHL return label. Simply select 'No' followed by 'Next' as this would have been included with your initial order. If you don't have a label please contact Customer Care for a new one.
In the drop down select the DHL waybill to book your collection. The 10-digit waybill is located under the barcode of your printed returns label.
Enter your collection address and any specific instructions for the driver.
Add the weight of the parcel and the dimensions.
Use the cursor arrows to select your preferred date and collection window.
You will receive an email (and SMS if signed up) once your collection is confirmed.
Phone
Simply call DHL on +44 (0)844 248 0844 or visit dhl.com to find the telephone number of your nearest DHL branch. Remember to quote our account number from your printed returns label.
Not registered with us?
If you don't have a MR PORTER account, you'll need to call our Customer Care Team who will be able to assist you in creating your return.
Additional information
To ensure your return is covered by our free returns policy and reaches us promptly, items must be returned from the same country/region to which they were delivered. Orders sent back from a different destination may incur additional charges or be delayed by customs.
We prefer that items are returned to us via our own service so that they are protected and insured. You can return using any secure means, but we may not accept liability. If you intend to do this, please send your return to the following address::
MR PORTER DC1
Unit 3, Charlton Gate Business Park
Anchor and Hope Lane
London SE7 7RU
United Kingdom
Receiving a refund
You can choose to receive your refund either as store credit to your MR PORTER account or back to the original payment method.
Please note that refunds can take up to 10 working days to show on your account due to varying processing times between payment providers. Your shipping costs will be excluded unless the item is faulty.
Customs duties and sales taxes are non-refundable through MR PORTER. However, you may be able to recover these by contacting your local customs bureau or by hiring a customs broker.
Repeated returns
We offer a flexible returns policy to make your online shopping experience even easier. We do monitor the number of returns made by customers and continued returns in breach of our terms and conditions will be flagged and may, at our discretion, lead to the closure of your MR PORTER account or future orders being refused.
Our policy
All products must be returned in a new and unused state, in perfect condition, with all protective materials in place and the MR PORTER and designer tags attached to them (if applicable). This also includes all packaging, accessories and authenticity cards/dust bags. We reserve the right not to accept any return if the product shows signs of wear or has been used or altered from its original condition in any way, or, as an alternative, may reduce the amount of any applicable refund or exchange accordingly.
For example, we may make a reduction in the following circumstances:
the product(s) have been used, worn, damaged or washed;
the designer and MR PORTER tag are not attached to the product(s) or have not been returned. Please note that the MR PORTER and designer tags constitute an integral part of each product; and/or
you have not returned any packaging which is considered an integral part of a product (such as a dust bag).
You will be informed if we propose to reduce your refund for this reason. In this instance, you may (as an alternative to us providing you with a reduced refund) choose to have the products sent back to you at your own expense.
Bags and accessories
All designer packaging such as authenticity cards, dust bags and leather tags should be included with your return.
Please handle light-coloured bags and accessories carefully if you are still deciding whether you will be keeping the item. Please note that dark items of clothing can transfer dye to light-coloured bags.
Shoes
Please return all items, including the dust bag and box. When you try them on, stand on a carpeted surface to protect the soles.
Grooming, fragrance and candles
Grooming products should be returned unused, unopened and in their original packaging. Please note, both candles and fragrance are final sale and cannot be returned due to transport restrictions.
Underwear and swimwear
Please try these on over your underwear.
Fine Jewellery
These exquisite pieces must be returned to us unworn with the presentation box, protective packaging and any MR PORTER/designer cards or tags included.
Luxury watches
Luxury watches must be returned to us unworn with the plastic protective cover on the face and in its original packaging including the warranty, presentation box and any outer packaging. You must also ensure that it has not been wound up to the correct time. Watch bracelets that have been adjusted at your request must be returned with the exact same number of links as in the original delivery package.
Limited edition products and books
As these items are highly collectable, please only remove the protective cover and packaging once you are certain that you wish to keep them.
Technology
Technology products should be returned in the original packaging.
Late returns
Your item(s) should be sent back to us within 28 days of receiving you order. Returns outside this timeframe may be accepted at the discretion of MR PORTER and may only be refunded as a store credit.
Colours
We have made every effort to display the colours of our products that appear on MR PORTER as accurately as possible. However, as computer monitors, tablets and mobile devices vary, we cannot guarantee that your monitor's display of a colour will be completely accurate.