THE KNOWLEDGE
The Watches For Birthdays, Graduations And More

THE KNOWLEDGE
The Watches For Birthdays, Graduations And More
A luxury watch is a fine gift for a man on almost any occasion, and not just because they tend to be, shall we say, costly. In fact, what's more impressive than the price tag of a well-made watch is the fact that it will last you for life. As such, watches make particularly good gifts for the occasions that you'll want to remember. Having said that (and assuming you're feeling particularly generous), there's still always the problem of exactly which watch to buy to celebrate a particular occasion, whether it's for yourself or someone else. Below, we go through some of the major milestones, and provide some timely recommendations.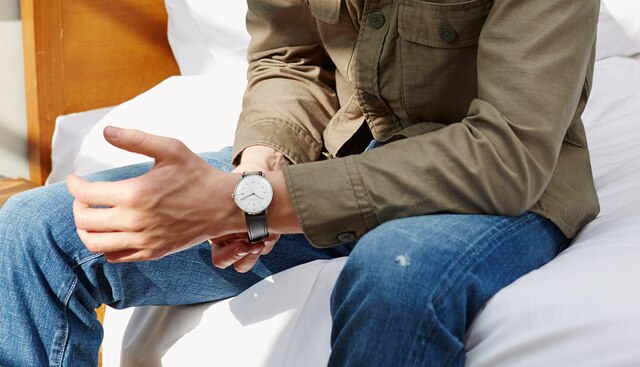 A graduation watch, unless you happen to be a mature student or a spoilt teenager, is likely to be your first step into the world of "proper" watches. The good news is it's not necessary to spend thousands and thousands from the off. The even better news is it's possible to get something that looks like you did, and could quite happily last a lifetime. Sporty types will want to look at the TAG Heuer Aquaracer, Montblanc TimeWalker or Oris Aquis. If you're after something with more everyday versatility (or heading straight into a corporate trainee scheme), you should consider the Baume & Mercier Classima or just about anything from NOMOS Glashütte or Junghans. Both are home to a host of design-conscious, moderately sized and reasonably priced watches, many of which are bona fide classics.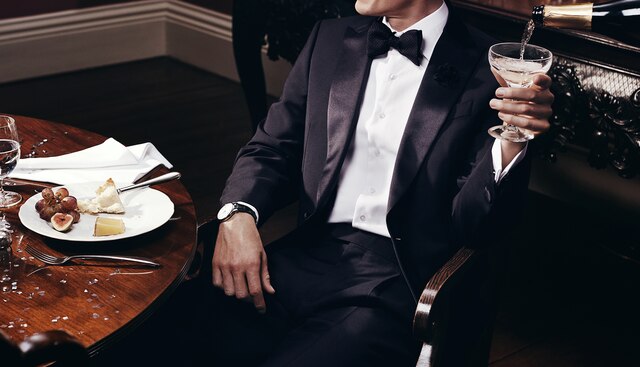 These are the big ones, the milestones that come to us all, approaching with a steady, relentless march. On the plus side, this should mean you – and whoever might be buying you a watch – have had a good few years to plan for it. Bearing in mind the fickle relationship between men and birthday presents (OK, we admit, we are sometimes tricky to buy for), here are some pointers for the big three-O, four-O and five-O.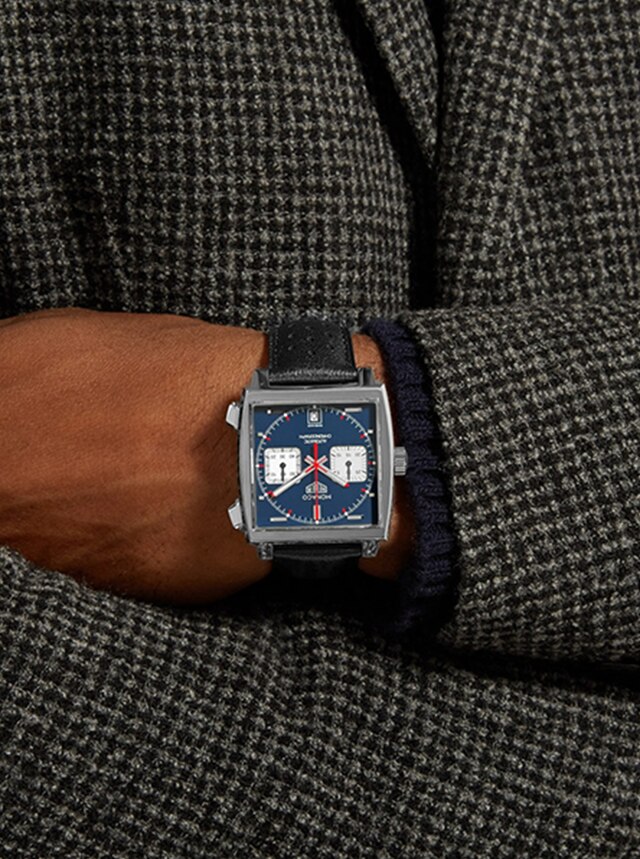 30th Birthday
At this point, a man is starting to know his place in the world. You have probably landed on a career path, no matter how meandering, and have left youthful missteps behind to develop a sense of your own personal style. But you're not set in your ways just yet. Watch-wise, you've probably got at least one decent one that does the job (and maybe the wedding watch as well). This is the perfect time to try something a bit different, to embrace a watch with real character. To that end, the right watch could be anything from a Bell & Ross BR 03 to a TAG Heuer Monaco, an Officine Panerai Radiomir or an Oris Chronoris. Think about what you haven't got – in terms of colour, complications, size or shape – and pick something that fills a gap.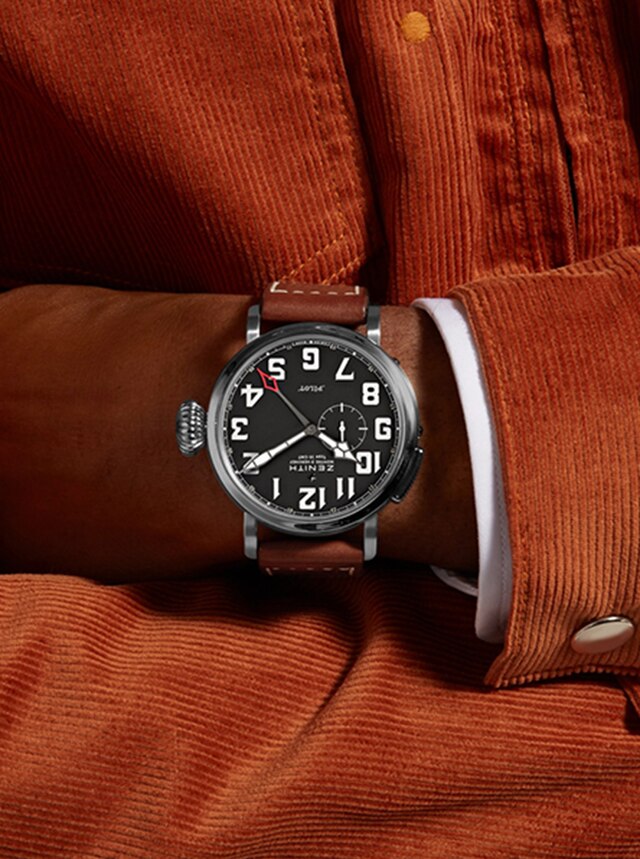 40th Birthday
Those early-life milestones are a little bit further away in the rear-view mirror and the watches that came with them – if they did, of course – might have given you the collecting bug. If that's the case, you'll know what's next on the agenda, and probably have a lengthy shopping list, but might we humbly suggest this is the time to remember the classics? This will also work for anyone getting into the watch game at 40. If you're going to have one serious watch at this age, it should be something that will summon universal respect. That means an IWC Schaffhausen Pilot's watch, a Zenith El Primero chronograph or an Officine Panerai Luminor 1950.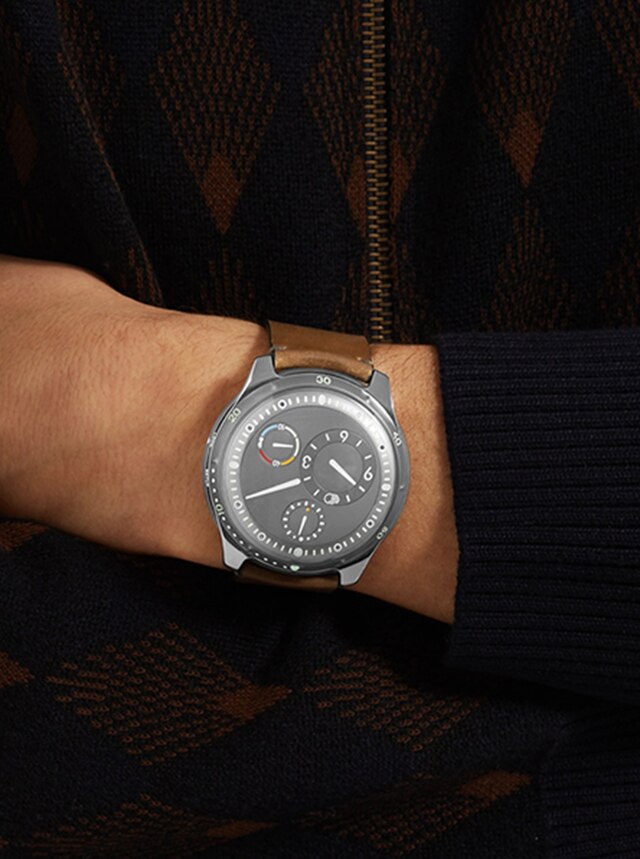 50th Birthday
The half century is a difficult one. On the one hand, retirement is probably starting to figure in your long-term plans. On the other, you have no intention of feeling or acting like an old man any time soon. Two courses of action present themselves. First, embrace the mid-life crisis and invest in something a bit racy, a chronograph, naturally, although it will pair well with the inevitable sports car you've also had your eye on. It could be a Bremont Jaguar, a Zenith El Primero Classic Cars or a Baume & Mercier Clifton Club Shelby limited edition. Alternatively, why not take the opportunity to properly surprise people? Buy a Ressence – any model, they're all fantastically interesting – and you'll knock those stereotypes squarely on the head.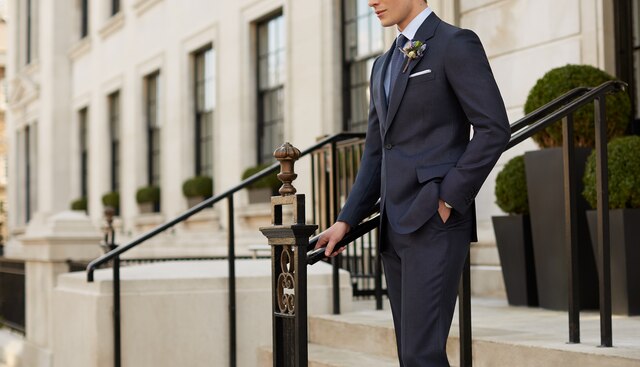 There is a distinction to be drawn here between a watch to wear on your wedding day and a watch that you might be given as a wedding gift. Even if you've got your heart set on a dive watch or a chronograph, our advice is to put that idea on hold. We trust you'll be dressed as smartly as possible for the big day and, really, you should be looking at a slim, elegant watch that looks excellent with a suit. That's something every man should own, and what could be nicer than wearing a watch on the big day for the first time that really elevates your outfit? In terms of what to look for, a leather strap is a must, and keep the complications to a minimum - hours, minutes and seconds are all you need. The Jaeger-LeCoultre Reverso is a superb formal watch. If the rectangular case isn't to your taste, try the IWC Schaffhausen Portofino or a Zenith Elite 6150. For the ultimate in refined simplicity, and if a gold watch is on the cards, the Piaget Altiplano or NOMOS Glashütte Lambda are hard to beat.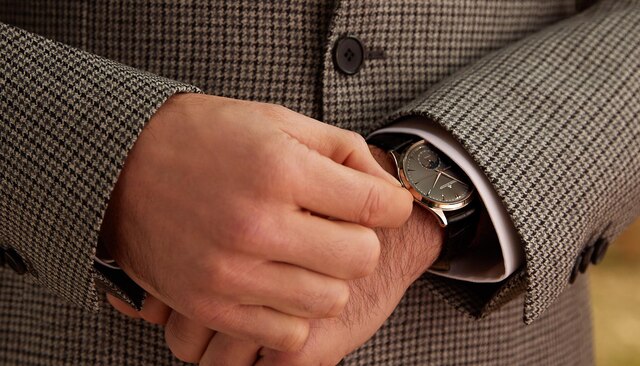 The retirement watch, at least as tradition dictates, should have gravitas, dignity and presence. If, as one would surely hope, there's a corporate budget attached, it should also be cased in gold. Not ones to contradict tradition when these are the stakes, allow us to recommend a Piaget Altiplano (could be the white-gold flyback chronograph, could be the rose-gold time and date), or perhaps a Jaeger-LeCoultre Master Ultra Thin Moon in rose gold. Sophistication is the name of the game and these are proven winners.
YOU'VE GOT THE KNOWLEDGE…
Now put it to use. We're constantly adding new styles, limited editions and exclusives to our luxury watch selection. Find the one that's right for you.
Shop all luxury watches