The History
IWC founder and wonderfully named person Mr Florentine Ariosto Jones was an American who decided to set up his own high-tech factory in the German-speaking town of Schaffhausen in 1868. From the outset, Mr Jones' International Watch Company harnessed the skills of Swiss workers, the efficiency of US-made machinery and the mighty hydropower of the Rhine to nurture a varied lineage of pocket watches, early wristwatches, dress and tool watches. Since the Richemont group took ownership in 2000, the brand has enlarged upon this heritage with a historically respectful suite of anti-magnetic pilot's watches, diving innovations and modern takes on haute horlogerie complications.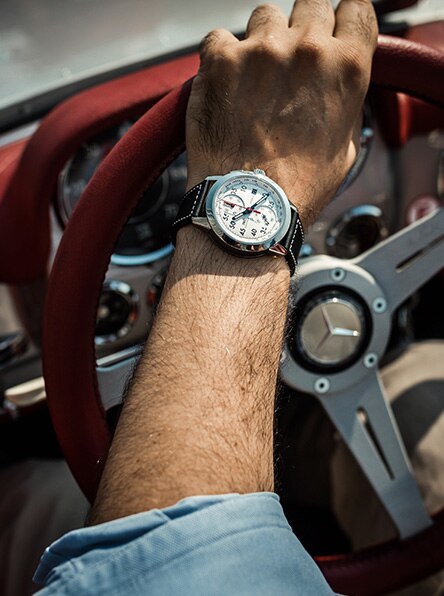 IWC watches combine precision engineering and technical ingenuity with a timeless utilitarian aesthetic. The brand is particularly famed for its pilot watches – it's been producing military endorsed examples since 1936.
You can get a lot done in 150 years. Scroll down to read more about the world of IWC.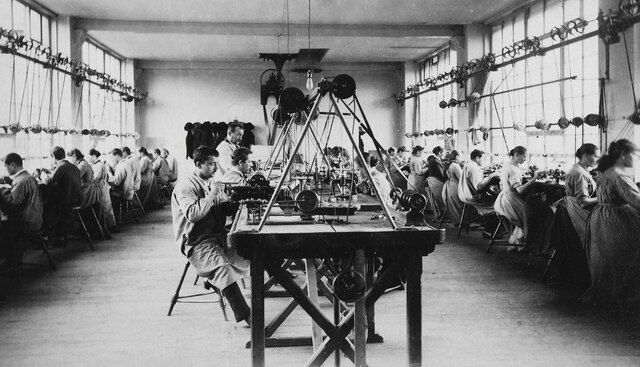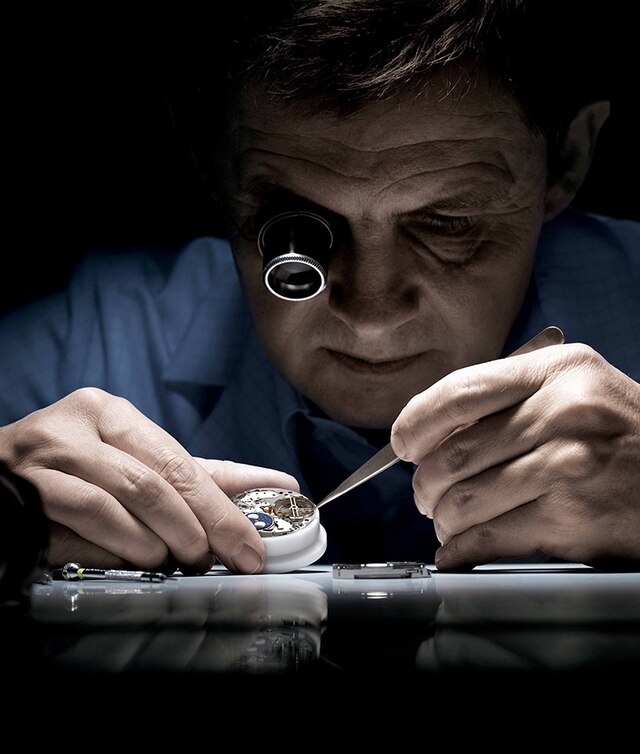 The Collector's Piece
By 1944, just 12 Swiss watchmakers, including IWC, had the job of turning out high-grade wristwear for the Allied infantry, according to the Ministry of Defence's strict WWW (watch, wrist, waterproof) spec of high-legibility ruggedness. To collectors, assembling the complete "Dirty Dozen" suite is the holy grail. To IWC, WWW was the forerunner to its legendary Mark 11 of 1948, which remained in service to RAF pilots until 1981.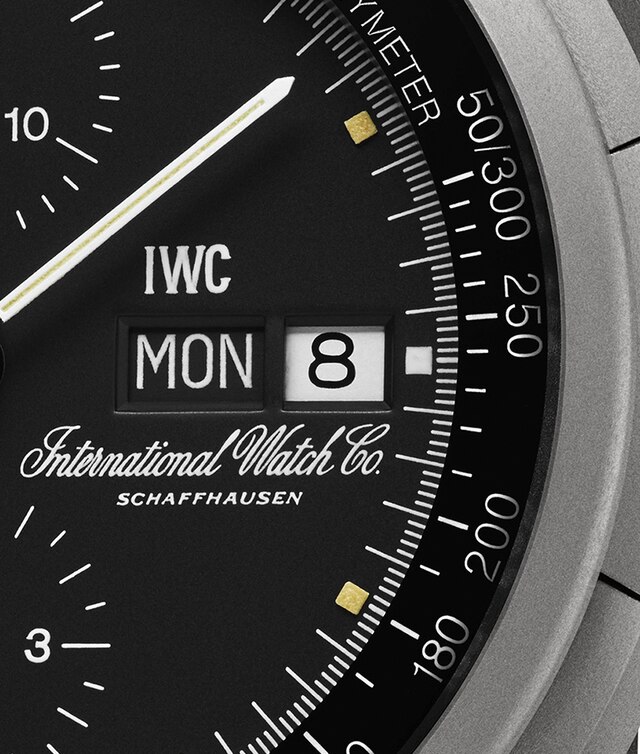 Fade To Black
IWC worked closely with Porsche Design in the late 1970s and 1980s, pioneering the use of matt-black PVD coatings and, most importantly, titanium. The Titan of 1980 was the world's first in this lightweight-yet-tricky-to-engineer metal, followed by the Ocean 2000, resistant down to an unprecedented 2,000m.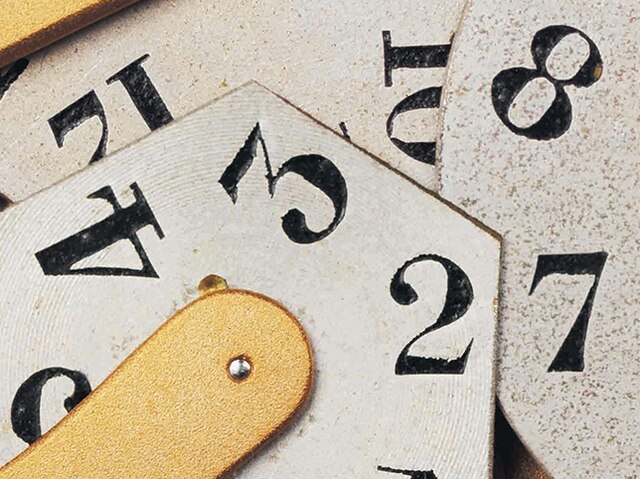 The Digital Display
The exotic Pallweber digital display was first introduced into a range of pocket watches in 1875 by an Austrian watchmaker, Mr Josef Pallweber. IWC bought the rights in 1883, sat on them and has perfected the system via a new independent powertrain, just in time for its 150th anniversary.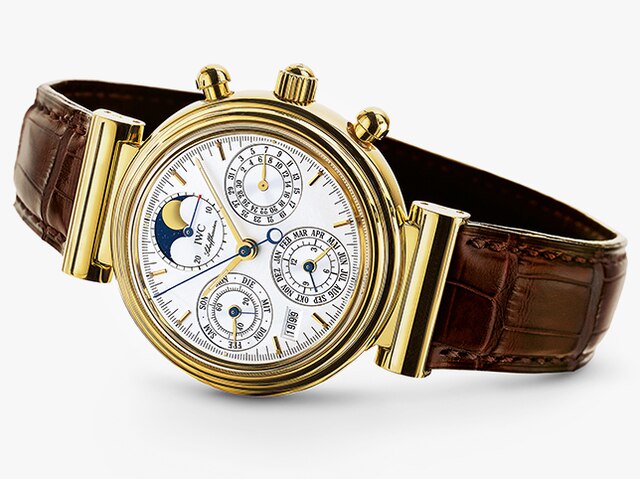 The Perpetual Calendar
Watchmaking legend Mr Kurt Klaus spent over five decades working with IWC and was responsible for inventing several horological launches during quartz's war on Switzerland. His most famous is the perpetual calendar module of 1985 – the first to boast a four-digit year display.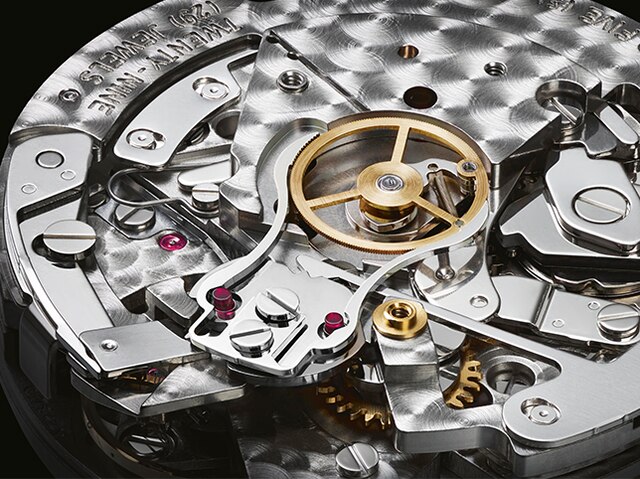 The Pawl Winder
The mainsprings of IWC's automatic watches (and several others since the patent ran out) are still wound up via a clever pawl winding mechanism dreamt up by technical director Mr Albert Pellaton in the 1950s. It's the closest you'll get to wearing a perpetual-motion machine.
Watch The Video: Inside Mr Xabi Alonso's Watch Collection
The footballer takes MR PORTER through some impressive timepieces from IWC Schaffhausen and more
WANT TO SEE MORE?
This is just one of the many luxury watch brands currently available on MR PORTER. Click below to explore the full range.
Shop all luxury watches