mr Alexander Gilkes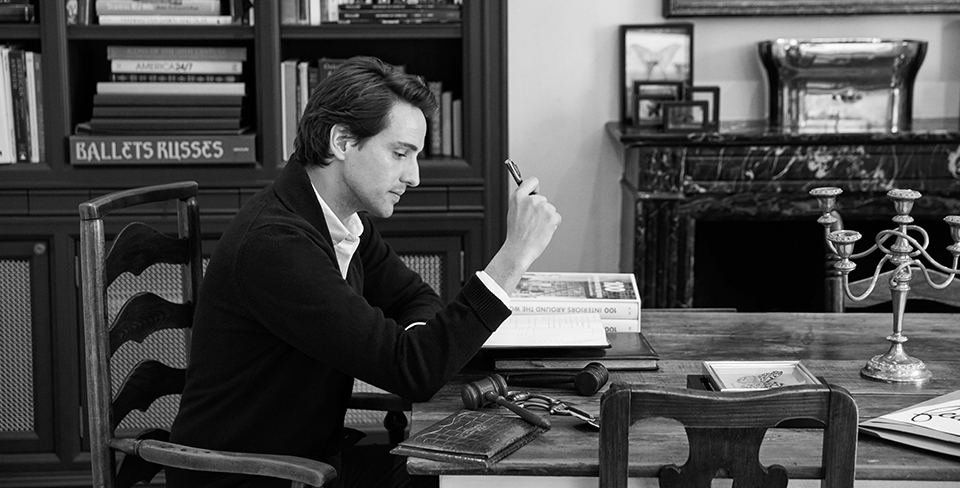 In 2011, Mr Alexander Gilkes co-founded Paddle8, an innovative online auction site that brought the prestige of the high-value, bricks-and-mortar art deals to the online marketplace, and changed the way art was accessed in the digital age. by Prior to Paddle8, Mr Gilkes worked as chief auctioneer for Phillips, one of the world's biggest auction houses and on the executive team at LVMH. Now, the entrepreneur is one of the brains behind Squared Circles, a venture studio that helps to launch, grow and invest in up-and-coming sustainably minded brands.
GREATEST ACHIEVEMENT

Learning not to make the same mistakes again.

ALBUM

Today I am listening to a lot of Jose Gonzalez, London Grammar and Philip Glass.

STYLE ICON

I admire those who can balance casual and formality... Spike Jonze comes to mind, as does Timothee Chalamet and ASAP Rocky... If I take a nod to the past then David Bowie.

BRAND

Patrick Johnson has nailed the modern wardrobe for the modern gent. Pangaia has transformed the what it means for fashion to be sustainable.

TRAVEL TIP

Seek inputs from a well versed local.

BAG

A Troubador rucksack and occasionally a blue briefcase made by Alex Eagle with Swaine Adeney.