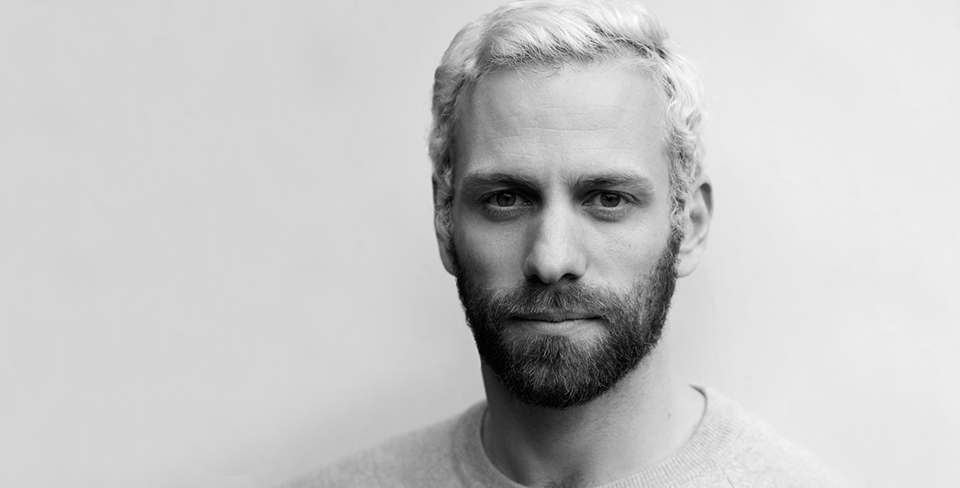 Mr Alexander Lewis began his career working in buying, styling and merchandising at Decades Inc., as well as spending some time at US Vogue before coming to London to work for Savile Row tailors Norton & Sons and E.Tautz, and create his eponymous brand Alexander Lewis in 2011. In 2019 he also founded C4Boom, a creative consultancy, and is now head of design at knitwear brand Sheep Inc. Lewis loves Shiba Inus, especially his very own, Ryo.
GROOMING

I love using this eye cream from The Algenist called Genius, it's an anti-aging eye cream that feels great on my skin. I also really enjoy using Ouai's matte pomade for my unruly hair.

BAG

I either carry a Headporter Backpack, or I carry a Stussy Tote. If I am being fancy I carry either an Hermes Herline or Loro Piana Suitcase Stripe

WATCH

At the moment I wear an Apple Nike watch, or I wear a Rolex GMT-Master II 'Root Beer'.

TRAVEL TIP

My number one travel tip, is to always pack an extra bag!

SNEAKER

My favourite sneakers ever are from a collaboration between Nike and Tom Sachs. Those are the sneakers I'll be buried in. They are me in a sneaker.

FAVOURITE HOLIDAY

I love Japan, Brazil, Aspen. Really though, I just love visiting new places. Every year I try to visit at least one new city or destination.