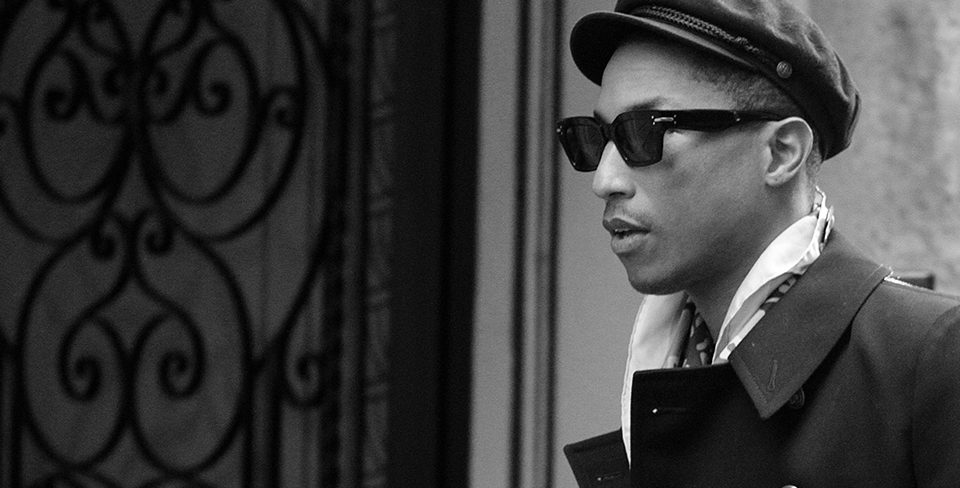 Mr Pharrell Williams is an American rapper and record producer responsible for some of the most popular singles of recent memory, including Blurred Lines with Mr Robin Thicke, Get Lucky with Daft Punk and Happy. He is cofounder of the clothing brands Billionaire Boys Club and Ice Cream Clothing.
WATCH

Audemars Piguet – I got hooked on their skeleton Royal Oak.

STYLE ICON

Steve McQueen. He represents classic Americana.

SHIRT

Turnbull & Asser – we did an amazing collaboration with Billionaire Boys Club.