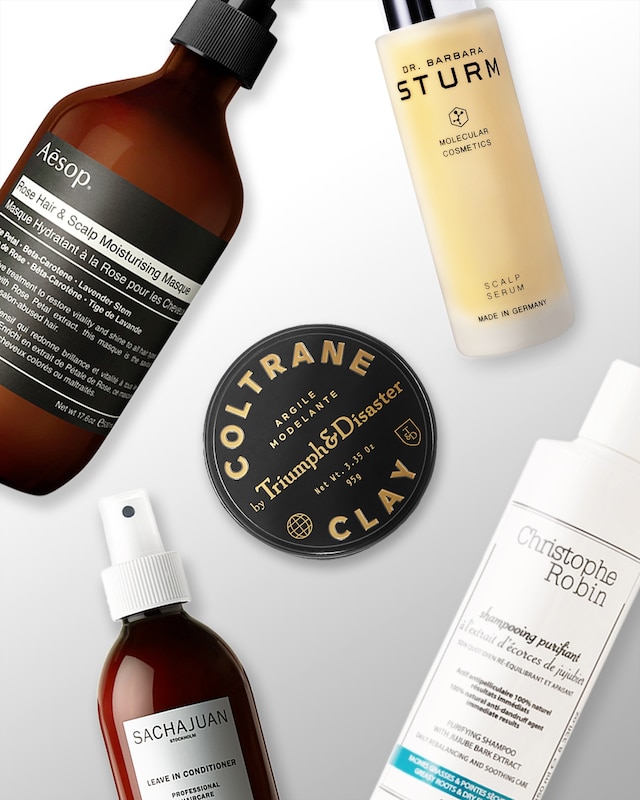 3 MINUTE READ
Five Ways To Guarantee A Great Hair Day This Winter
Words by Mr Ashley Clarke
27 October 2020
There has never been a better time to try out new things with your hair. Whether you've taken the opportunity to give yourself a lockdown buzzcut (if you're old enough to remember, it was a thing) or forgone the barber and let it grow into a shaggy, The Revenant-esque mane, it's unlikely you'll ever get a more iron-clad excuse than 2020 again. Still, a healthy dose of experimentation doesn't mean you can't remain well-groomed, especially in winter. As the mercury drops and hair gets drier and more straw-like, a bit of follicular TLC can go a long way. If a man can get his locks looking good, the rest is sure to follow. Read on for the five haircare products we're swearing by this winter.
01.
The shampoo upgrade
Let's start with something we should all be familiar with: shampoo. Not just any shampoo, but a super-lathery, cherry flower-infused, purifying shampoo from Christophe Robin. Great for treating dandruff as well as a greasy, itchy scalp, it smells fancier than the perfume hall of a French department store. It deserves a permanent addition to your shower routine immediately.
02.
The clever conditioner
Next comes conditioner. Leave-in conditioner, to be precise, which is ideal for winter because, as you might have gathered from the name, you can leave it in all day. SACHAJUAN has hit on something special with its formula. A few spritzes of this on towel-dried hair will add a nourishing lustre to hair without a hint of greasiness.
03.
The self-care hair mask
For the uninitiated, a hair mask is the haircare equivalent of a face mask. Its intended purpose is to deliver a lasting hit of nourishment, but it's also good thing to indulge in when you're stressed out. If you ever find your hair looking lank, brittle, dry or even just a little despondent, slather on this hair mask (or masque if you must), wait for a good 20 minutes before rinsing and bring your barnet back to life.
04.  
The soothing scalp serum
As any good dermatologist knows, good hair starts from the scalp. Drop a pipette of Dr. Barbara Sturm's potent Scalp Serum after you've washed your hair and it will replenish the prone-to-flaking skin on your head with moisture, prevent hair loss and make sure your hair grows as strongly and healthily as possible.
05.    
The nourishing styling cream
Here's a winter haircare hack for you. When choosing a styling product, it's best to go for something that, as well as making sure your hair is well-coiffed, also keeps it in good nick. Triumph & Disaster's Coltrane Clay gives hair an effortless hold that's slightly matt and contains beeswax to add volume and texture. It's also infused with pracaxi oil, a substance used in skincare that boasts regenerative properties and will protect your hair against the elements.