MR PORTER Health In Mind
At MR PORTER, we're of the opinion that looking good on the outside doesn't count for much if you don't feel good on the inside, too. That's why we founded MR PORTER Health In Mind, an initiative dedicated to helping men lead happier, healthier and more fulfilling lives.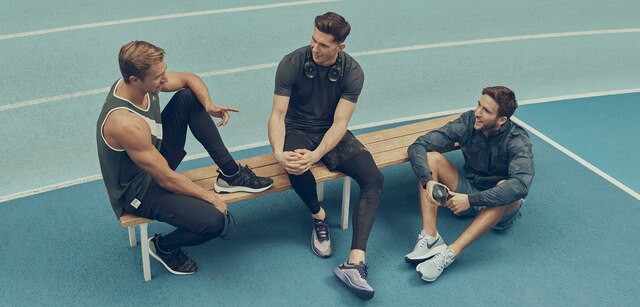 One of the biggest challenges we face is normalising conversations on mental health – or, to put it simply, talking to each other about how we're feeling. In that spirit, MR PORTER is making a commitment to raising awareness around physical and mental health via an ongoing programme of content in our online magazine, The Journal.
Through our charity partner, The Movember Foundation, we're also pledging to raise money for men's mental and physical health initiatives. You'll be able to donate to MR PORTER's Health In Mind Fund powered by Movember when it launches later this year. Until then, catch up with the best of our content below.
All content posted on this page is for editorial and informational purposes only and does not constitute an opinion, advice or endorsement on behalf of MR PORTER. You assume full responsibility for how you choose to use this content. The content is not intended to be a substitute for professional medical advice, diagnosis or treatment. Always seek the advice of a medical professional with any questions you may have regarding your physical or mental health and wellbeing.